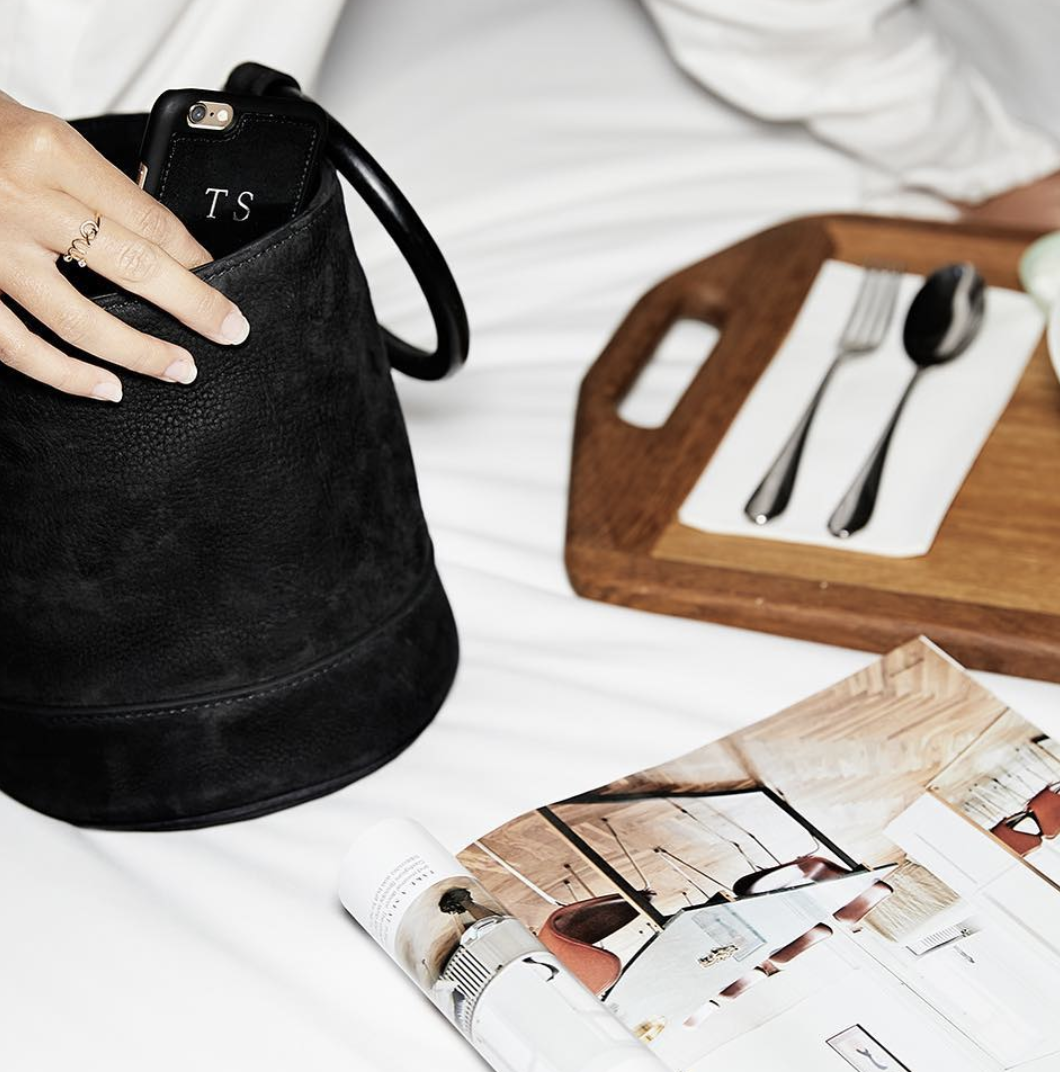 Are you all about "beating the market" and chasing the "hottest stock?" Neither are we. But, we do believe that investing in your future is important and that you should start now. Don't think of yourself as an investor? Time to start because you are literally losing money if you don't.
Ladies welcome to the world of "passive income." Instead of just hiding money away in a savings account, you can make it work for you. . . while you sleep, while you eat, while you're out there living your best life. In other words, saving is great, but investing is better.  Sallie Krawcheck, Co-Founder, and CEO of Ellevest says it beautifully: "If we're not investing, we're doing most of the hard work around money (you know, going to work every day, turning in that amazing design, landing the difficult-to-close client, beating our sales projections)…but we're only getting about half the reward." Half. And that is something we shouldn't settle for.
You've heard of the gender equality gap.Likely the gender pay gap  Frustrating, right? And costly — for everyone. But there is another gap that's costing us even more. Ready for it? The gender investing gap: Woman pay more for the debt they carry than men, and we don't invest as much as men do. As a result, we retire with two-thirds the money of men…even though we live years longer.Here is the number:  80% of women die single (sad, but true), and they're also 80% more likely to be impoverished in retirement than men. A significantly lower percentage of us have started saving for retirement than men, we have saved less for retirement, and we park 68% of our money in cash, and it's costing us up to 1 million over the long term. How does all of this affect us?
According to Krawcheck, if we're starting with the pay gap, the numbers look like this: Assume you're making a salary of $85,000 a year, and you have 40 years left to work ahead of you. If you get the raise to the guy's level, you'll earn an additional $1 million. Good for you.*
But, now. . . What if you take 20% of your salary (pre-raise) and invest it in a diversified investment portfolio — one made up of stocks and bonds — rather than leaving that money in cash? Over the next 40 years, Ellevest estimates you'll earn an additional $500,000 to $2.1 million (uh huh), depending on market performance.**
You see that? It's not a magic trick — it's simple data.  So putting away paychecks into a savings account and not investing that cash can translate into hundreds of thousands or even millions of dollars lost over the course of a lifetime. "The good news: we can fix this," Krawcheck says.
So let's get all of our fears out in the open now. Basic monsters like having no clue where to start and maneuvering the complexity of ETFs (Exchange-Traded Funds). Keep reading for our Top 3 Anxiety-Relievers to your questions:
Investing isn't as complicated as it seems and the risks don't have to be high.
Investing when you've never done it before is scary stuff. . . we get it, especially as a woman. But, we promise you that learning how to navigate the investment market is entirely doable, and better yet, it can make you a lot of money in the long run. Wall Street overcomplicates investing—a mutual fund, managed account, ETF, managed futures, large cap value, small cap growth. But that's why you need a fiduciary—an advisor act in your best interests—this means that makes the decision, whether it's a mutual fund or an ETF or a small-cap growth, all that jargon. But that's why you need a fiduciary—an investment advisor like Ellevest that act in your best interests—They're not going to bother you with investment types and jargon. Your job is to go out, earn your money, and then let Ellevest do their job.
Yes, the market goes up and down, but your financial goals  (buying a home, taking time off, going on that big trip) are often constant, and achieving those personal financial goals is the whole point of investing — and that's where Ellevest comes in. Fun fact: The market has returned 9.5% annually since 1928 so you don't have to be researching "the best" stock for months to get a return on your investment. Any stock will do any amount you're comfortable with. The rule of this game is to have patience and ride with the short-term highs and lows to eventually enjoy the long-term gains and wins.
Start now and make it a habit.
If you're ready to take the first key step in taking financial control, sign up to get a complimentary financial plan from Ellevest. Yup, you read that right: it's free. While many traditional advisors charge upwards of $1,000 for a financial plan. Ellevest is working to close the gender investing gap, so they charge nothing for theirs. You can save your Ellevest financial plan, come back to it, modify it, or share it with your girlfriends and family, whether you invest with Ellevest or not. Get your free financial assessment. Learn More

A bit of the fine-print stuff.
Now that you're ready to invest, there are a few things you two important things to know:
First, look for a fiduciary and be vigilant about how much you're paying your advisor. A fiduciary is a legal designation that requires investment advisors to put the clients' interests ahead of their own, meaning they must disclose when they are getting kick-backs for an investment project they are selling you.
Second, keep costs low by knowing how much you're paying your advisor. Traditional advisors typically charge 1-2% for management fees, so think about digital investment services that charge less for all assets. Transparency is key here: considering the team at Ellevest is female-led, it's only natural that they are also completely transparent. Ellevest is 100% upfront about the fees they charge: 0.5% of assets under management for all accounts except for Emergency Funds (they don't charge anything for those and you should have that set aside before you invest).
You'd be hard-pressed to find a traditional advisor who charges you anything that low. So you can be confident that when Ellevest recommends investments, they're not doing not doing it to pad their bottom line. They're recommending them because they genuinely believe that specific combination of ETFs will give you the best shot at reaching your goals or better in 70% of market scenarios.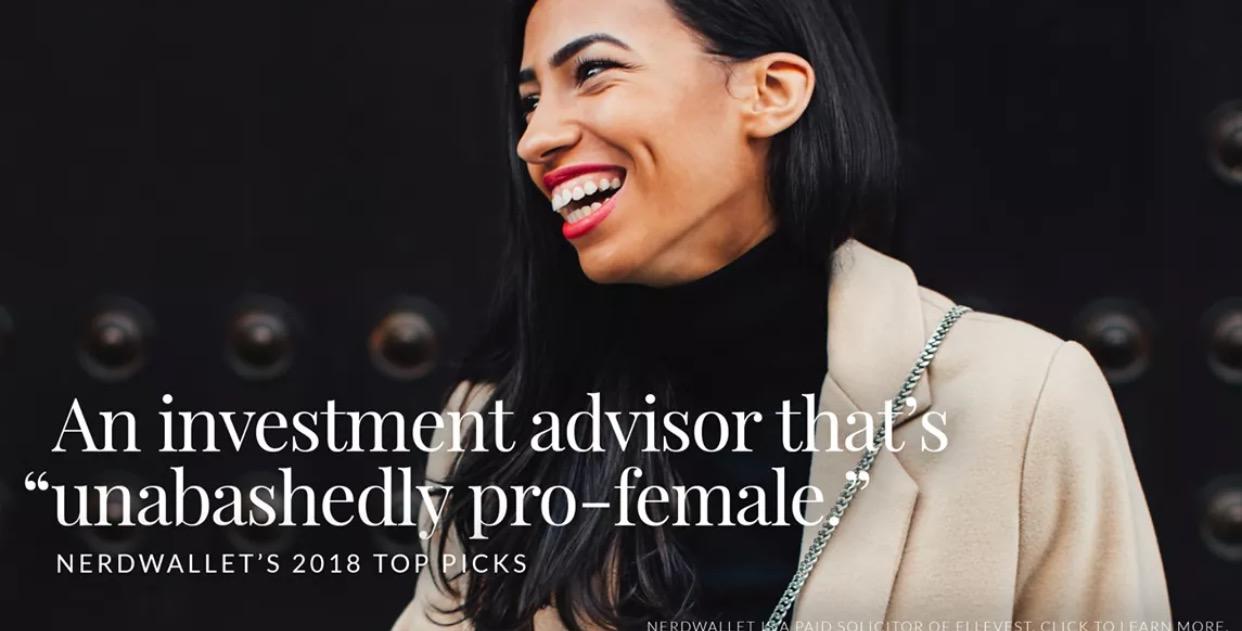 Get a fiduciary. Here's why it matters.
At Ellevest, their number one goal, 365 days a year, is making investing a better experience for you. It's that simple.  They say this because they are a fiduciary, and being a fiduciary means that since they are an SEC-registered investment advisor, they are obligated to act in your best interests. Investment advisors like Ellevest have a duty to put your needs first, so when looking for an advisor, make sure they are a fiduciary.
How to take the first step to investing.
Raise your hand if you've noticed that you are more likely to aim for and reach a goal when you write it down. "It's the power of planning, and dominating your financial future is no exception," says Krawcheck.
So, now that you're armed with solid investment insight, get in financial control and sign up for your complimentary financial plan from Ellevest today — you literally have nothing to lose. All you have to do is head to ellevest.com, set up a username and password, then answer a few basic questions about yourself.
From there, you'll choose the personal financial goals you want to achieve (buy that dream home, take that vacation), and voilà, Ellevest will calculate your timeline to reach those goals and show you how much you'll need to invest to reach those goals. You'll see a personalized investment portfolio for every goal, plus the details of each portfolio. Ready?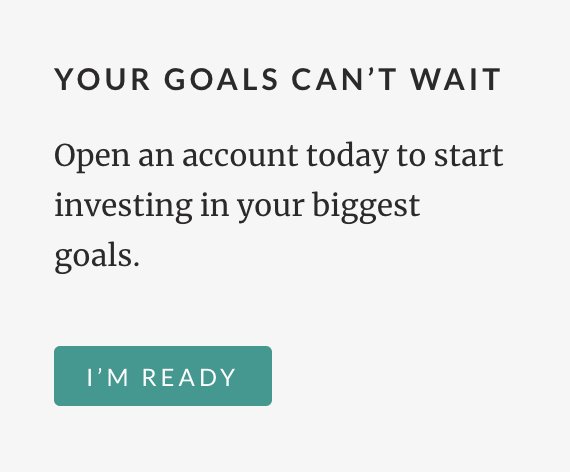 Get your complimentary financial plan from Ellevest today — you literally have nothing to lose.