Thinking of buying your first home? Congratulations! That's huge—like really huge. Becoming a homeowner is the ultimate American Dream. While this is an exciting time for all those involved, the process can often be confusing—and sometimes even overwhelming for first-time buyers. To make it easier, we called on realtor and developer, Mariam Esfahani, to tell us the what, why and how of the home-buying process.
Keep reading for her easy-to-understand list of considerations before investing. These tips are guaranteed to have you prepared to invest in your dream home–no matter your budget.
1. KNOW WHAT YOU CAN AFFORD
"When purchasing a home, you should make sure you factor in all costs," Esfahani advises. "The home itself may be a price that you have budgeted for but have you thought of all the other expenses? Expenses to consider are property taxes and homeowners insurance. You should also have a budget set aside for maintenance and possible emergency work. To sum it up, the most important element of the home buying process Esfahani tells us is to make sure you think of all of the financial obligations that go along with your purchase when budgeting.
2. FIND A TRUSTED REALTOR
Do your research when picking a realtor. This is someone that will help you through the process and you want to make sure they're not only a professional in their field, but they also have your back. "You want someone who will protect your interest and guide you through the process," says Esfahani.
3. GET A PRE-APPROVAL
For first time buyers, it's a good idea to get pre-approved for a loan early in the process. Why? "First, it will show you which homes you can afford. It is possible to prequalify and not get a loan, so go the extra mile and make sure you're a viable buyer," Esfahani reveals. At the end of the day, the bank verifies the buyer information with the same documents they approve a mortgage. "Be ahead of the game."
4. DON'T TAKE THE INSPECTION PERIOD LIGHTLY
The inspection period is your time to find out the real condition of your future home. You want to make sure you hire a reputable inspection company and thoroughly check the wiring of the house, look for water issues and check for asbestos and lead. "A thorough inspection can save you from getting into a bad situation later and if repairs add up to a significant amount of money, the realtor can negotiate a reduction," Esfahani advises.
5. VERIFY THE LISTING INFORMATION
While the listing information should be accurate, often there are errors. "Take the time to check your facts, especially the information in the listing such as square footage, title, ownership and property line. It is your responsibility to verify all of that information," says Esfahani. "Don't assume it's accurate."
6. HAVE TITLE INSURANCE
Title insurance is a must. A title is evidence that the owner (you) are in lawful possession of the property. Not sure where to get it? Ask your realtor and he or she can help recommend a reputable company that will provide you with what you need.
7. HAVE A VISION
When purchasing a home, it's great to be able to have a vision for what you're buying. Keep your eyes open to see the potential each space has. "Many buyers are missing opportunities because they don't see the potential of the property. Some see an empty house and can't see it with furniture. Others see it filled with furniture and get overwhelmed. A lot of people will bypass older homes but with a vision, you can transform a small dated space into a functional home. It can also end up saving you a lot of money."
8. FAMILIARIZE YOURSELF WITH DIFFERENT MARKETS
Shop around before you settle. Your best bet is picking an area where homes are consistently gaining value. Esfahani explains, "Areas with good school districts tend to be a better investment. Also, pay attention to closed sales. Houses that are closing near asking price is a sure sign that it is a solid area to buy."
9. THINK AHEAD
Before buying your home, think ahead a few years and hypothesize your living situation. "If you're looking to expand your family or could need more space down the road, try to choose a home that can accommodate any changes in your living situation. Too many times I've seen people opt for smaller homes because they cost less only to find out they have to start the home search process all over again within a couple of years."
10. DON'T LET EMOTIONS TAKE OVER
Falling in love with a place is a great feeling, but make sure your emotions don't trump your logic. You have to "make an informed decision. Sometimes falling in love with a house isn't enough. Does the house meet most of the needs of you and your family? Does it make sense to you financially? Consider the resale value. These are important factors to keep you grounded during your home selection process."
11. CHECK WITH THE LOCAL PLANNING DEPARTMENT
So you see a vision for a home that you've fallen in love with and you're planning on making some renovations. Before you get too excited, Esfahani advises making sure the renovations are possible. "Some areas only allow for one-story structures, others may have unique size limitations," says Esfahani. "You don't want to close escrow on your potential dream home, only to learn you can't build it." Be aware of these two sides to the coin before you buy, and take them into consideration when assessing if a home is—and will continue to be–right for you.
12. INVEST IN A HOME WITH A VIEW
Who doesn't love a view? Waking up in the morning to a city skyline or natural landscape isn't just for your benefit, it's a better investment. "The value of a home with an ocean or city view will almost always be higher than that of a comparable property without a view and will continue to gain value steadily. You can spend money to improve a house to increase its value, but you cannot create a view. The diamonds in the rough are the houses that have view potential by adding another level or perhaps removing large trees, but again, make sure to clear any plans you would have for a house with the local planning department before you purchase it."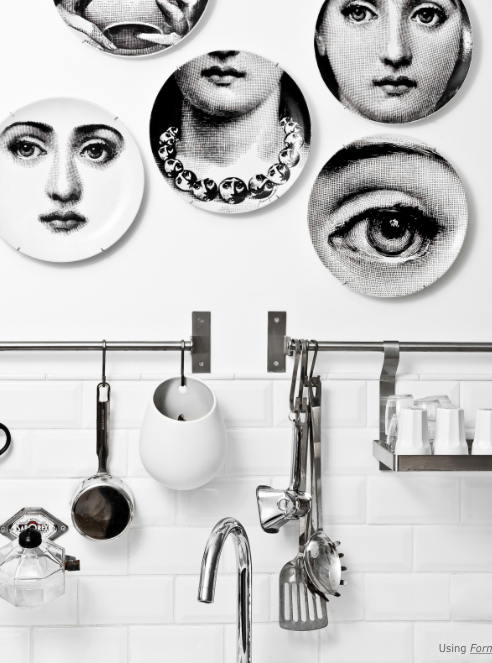 Just bought your first home? What are some tips you would share with others? Sound off below!