ICYMI, there's been a lot of talk recently in the skincare community about how your bodywork for you while you sleep. As it turns out there's quite a bit of research and science behind the concept of beauty rest. Sleep is when some of the most important internal — and epidermal — recovery takes place. And while you may be getting enough Zzz's, there are also some easy ways to amp your skin while you sleep for beautiful morning results.
The best part is you don't really have to spend a lot of money to get that perfectly beautiful skin and face. There are simple and natural methods that will not only make you look prettier but will also make you feel more confident about yourself. Ready to maximize your beauty sleep? We've rounded up the best overnight beauty treatments that will give you healthier, better looking skin.
Keep scrolling for your complete overnight treatment.
1)Exfoliate and Hydrate your skin
One of the worries most women and even men have is waking up with dry, itchy skin. If you want to make sure that your skin is in its moisturized condition even after long hours in bed, you should try a new beauty mehtod called dry brushing. You may have seen some viral TikToks on this amazing beauty hack. Here's our favorite product for dry brushing: The SPARITAL Slow Beauty® Dry Body Brush. Here's how to do it:
How to use a dry brush: In the evening before showering on bare skin. Start at the feet (soles and top) then brush up the legs and thighs with light, smooth strokes, move to buttocks and back, then hands. Brush the palm and back of hands, arms and shoulders towards the heart. Brush down the neck and chest. Brush the stomach up towards the heart and in from the sides.
The results are amazing! Using The SPARITAL Slow Beauty® Dry Body Brush brush increases blood circulation to promote lymphatic drainage to help eliminate toxins, and stimulates the nervous system – leaving you feeling invigorated and energized.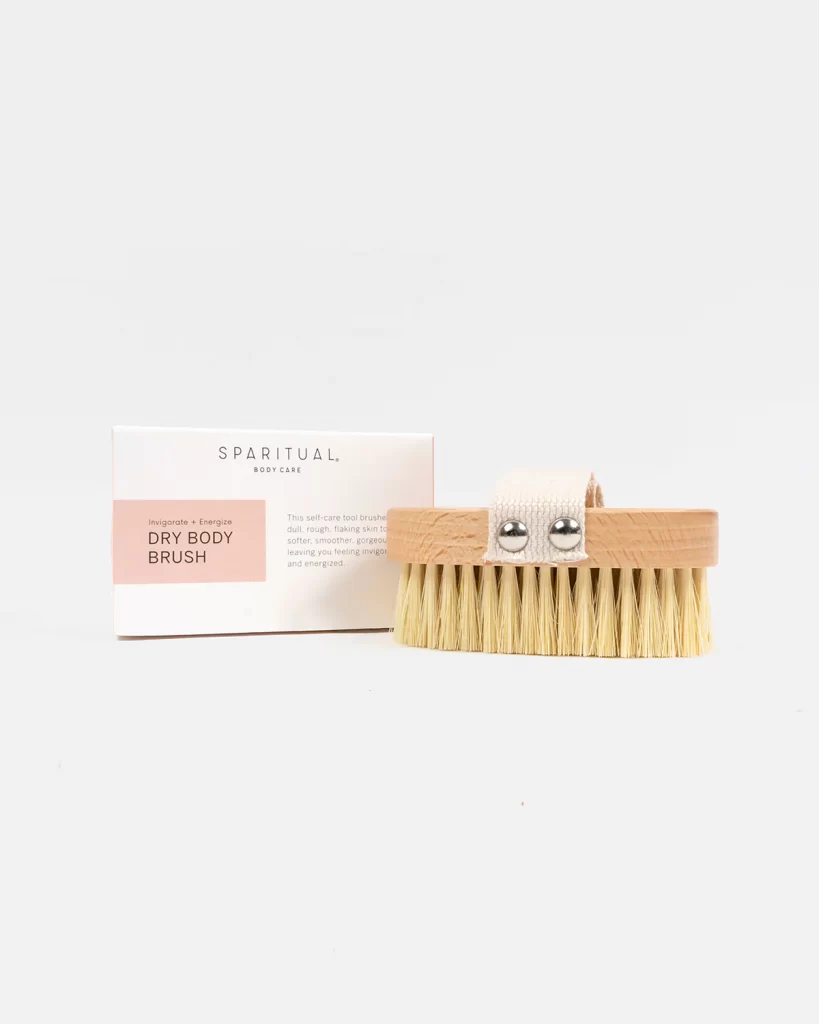 We especcially love using the SPARITAL Body Salve after dry brushing for the most hydrated, glowy nights sleep.
2) Use Overnight Facial Masks
Using an overnight facial mask is proven to be more effective as compared to other methods that only allow you to wear facial masks for a few hours. The longer time of exposure and usage allows deep treatment and provides the skin with prolonged effect.
While you sleep, the mask is left undisturbed and the product will be absorbed by the skin and you will surely get better efficiency and better results, and when morning rolls around, your skin will be plump and hydrated.
3) Use Teeth Whitening Kit
You are indeed prettier if you can smile without the fear of being judged because of the color of your teeth. Smiling is a perfect way for you to showcase your beauty. Most people will appreciate your beauty if you are smiling. This is why you should also be conscious of the color of your teeth.
If you consider teeth whitening before and after use, you will see a great result. If you are looking for the simplest and most effective way to whiten your teeth, you should consider teeth whitening at home. This can easily be done because the teeth whitening kit comes with everything you need.
4) Apply Lip Balm
Are you dealing with chopped and dry lips? This can be caused by different factors and some of these are really out of our control. The weather can affect the condition of your lips. If it is too cold and windy, your lips may suffer. This is why you always need to have a lip balm in your pouch. This way, you will be able to soothe your lips even during the coldest part of the year. Another cause of chopped and dry lips is dehydration. With this, you have to drink enough water every day.
5) Use Moisturizer for Your Skin
The health of your skin is one of the indicators of beauty and wellness. If your skin is healthy and radiant, it will not be so hard for you to look pretty. Aside from drinking enough amount of water, you should also consider using moisturizers. Just choose the perfect brand for you.
There are different moisturizers for the face and for the body. With this, you should know the best one that will work for your skin
6) Get Enough Sleep
Your skin also reacts when you do not have enough sleep. You will notice how your face will suffer from acne and how it becomes dry and rough. You experience different stress causing issues that may also affect your skin. Through sleep, your body will be able to gain more strength and replenish the skin. People who have 8 to 9 hours of sleep daily have clearer skin and they feel more confident about themselves.
There are different ways on how you can look more beautiful. Aside from the tips provided, you should also consider eating healthier foods. Your diet also determines your skin condition. Beauty should not only be external. You should go beyond your skin condition and look at some internal factors that may affect how you look like.