ICYMI: Apple updated its messaging platform on iOS 10 with special effects, stickers, apps, and more fun features. Here's what you need to know.
The new updates include full-screen effects, quick access to stickers and GIF's, contextual predictions, and more.  All in all, it's been a game changer for communicating with friends and family, and we're almost certain that you'll be hooked!
Keep reading as we share coolest messaging tricks from the update!

1. Send Messages with a Stickers and GIFs Easily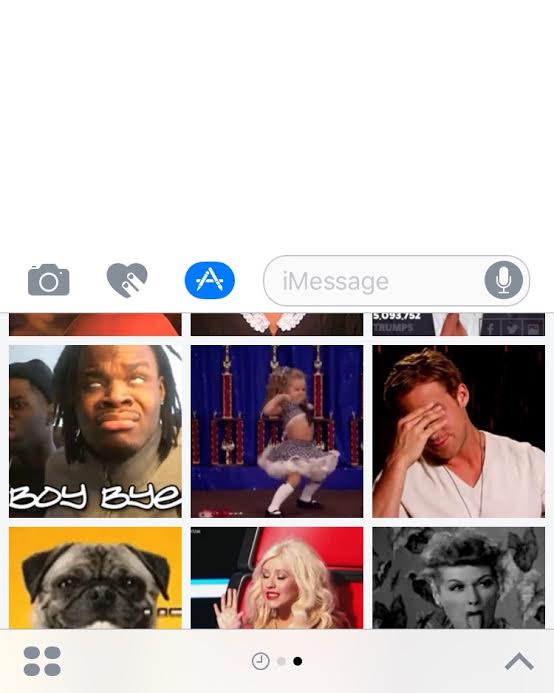 While emojis are great, there are times when you just need something a little bolder. With the new iOS10 update, you can send stickers and GIFs directly from your messaging app. To see the stickers, compose a message as you would normally, then when you're ready to send, tap on the little gray arrow to the left of the message box. You'll see three features appear. The little "A" is what you want to tap on. Tap on this, and you'll then be able to browse stickers, GIFs, and more!

2. Send Messages with Bubble Effects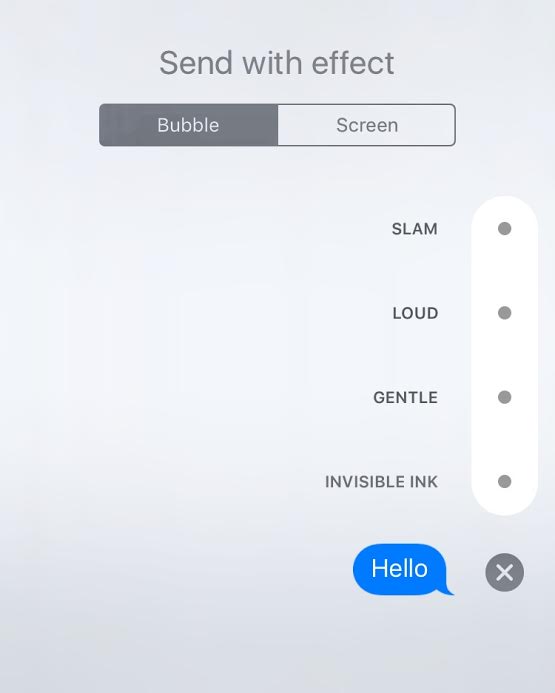 Message bubbles don't have to be boring anymore! You can now change how you want them to be delivered! With message bubbles, you can send a message with a slam effect, loud, gentle–and even in invisible ink. To try it out for yourself, type a message, then hold the little blue send button down to the right of the message box, and you'll be directed to the different bubble effect options.

3. Send Messages with Screen Effects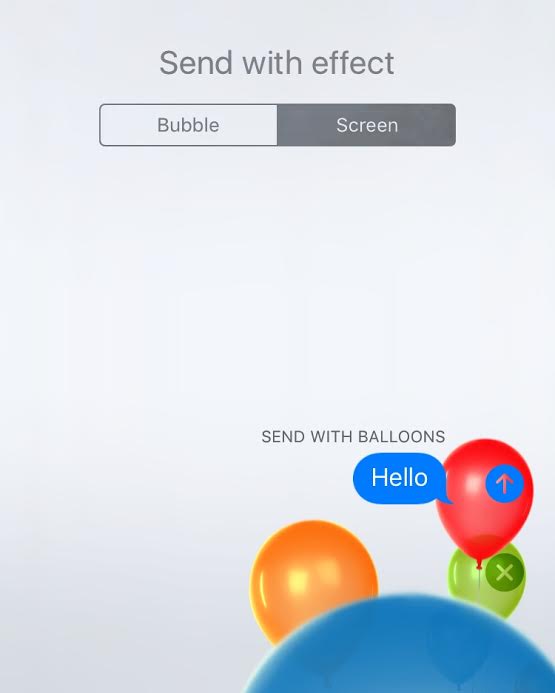 Similar to the bubble effects, you also have the option to change the screen as your message sends. These are super fun–just imagine sending a message with balloons, a shooting star, or a heart–and they take up your recipient's entire screen. Just as you would go about bubble effects, hold down the send button, but instead of clicking "Bubbles," tap "Screen" to see the different screen effects. Choose from balloons, confetti, lasers, fireworks and a shooting star.

4. Send Handwritten Messages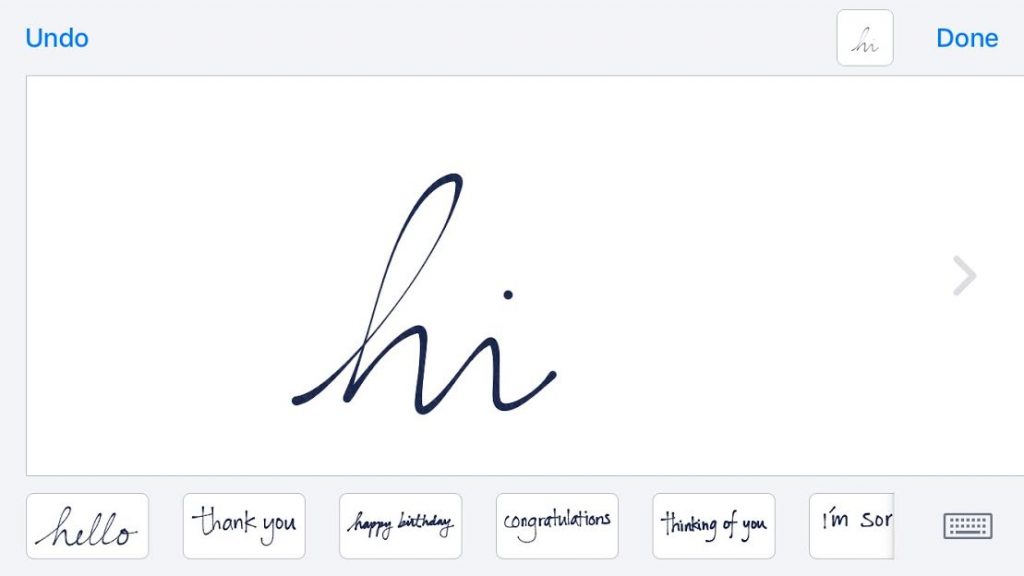 To add a more personal touch to your messages, you can handwrite them on your iPhone. While using the messages, tilt your iPhone into landscape mode, so it switches into a mode that allows you to hand write your messages in beautiful ink.

5. Contextual Keyboard Suggestions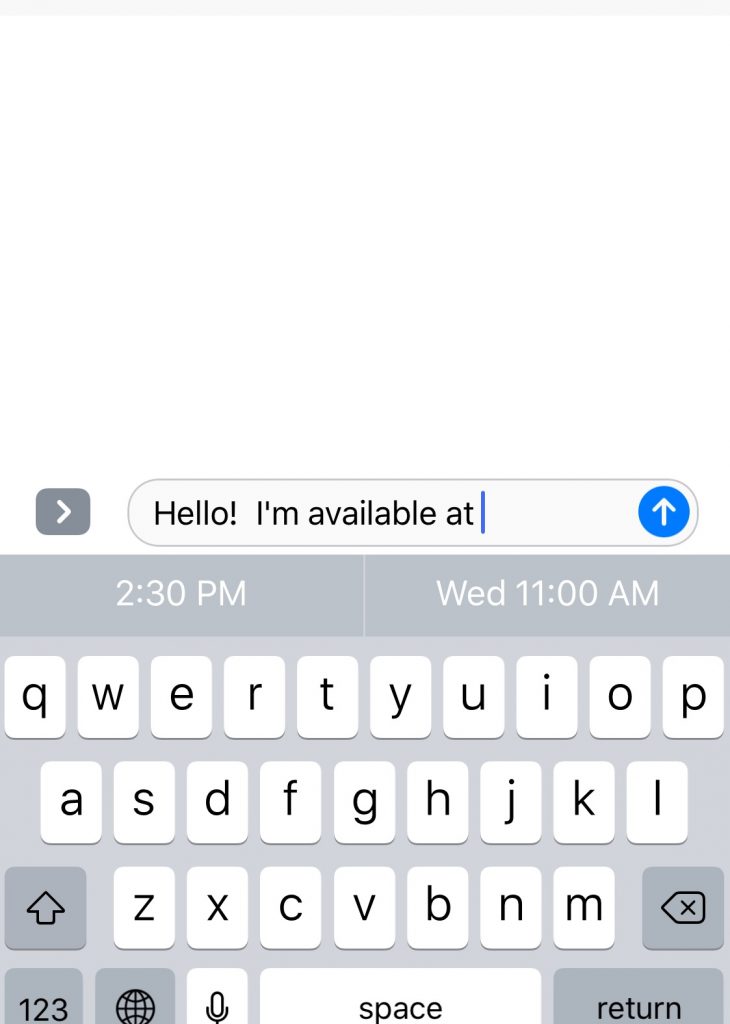 We can thank what Apple calls "Siri intelligence," for contextual messaging. Essentially, iOS 10 can analyze a messsage content and glean insight as to what you're next step will be, offering up contextual input when, for example, if you say here's Joe's number, message will offer up Joe's number on the bottom of the bubble allowing you to select the number, making messaging more thoughtful and efficient.

Any iPhone secrets we missed that you know about? Share them in the comments below!