A bouquet of flowers can bring so much joy. Whether they are for or from a loved one or a gift to yourself, flowers are the best way to spread cheer. They add instant warmth and ambiance to your home and office and will surely bring a smile to everyone's face.
But, sometimes planning a trip to the market for a bouquet of fresh flowers simply isn't in the cards. So if you love the look and smell of flowers, but getting fresh flowers on a regular basis isn't doable, Eternity® Flowers are a fabulous — and dare I say, much better — alternative to fresh flowers. No traveling time or watering is needed.
Luckily, there are several companies that create long-lasting, forever lowers. The creme de la creme of these companies is Venus ET Fleur. Curated by floral design specialists at the Venus ET Fleur bespoke atelier in New York and LA, each arrangement is chic and sourced from the lush, vibrant rose fields of Ecuador. With the most stunning colors, the right amount of bloom, and their trademark gorgeous scent, Venus ET Fleur is a premier bespoke eternity rose and mixed floral atelier that intersects the romantic tradition of sending flowers with exceptionally beautiful Eternity® Flowers. Everyone, including celebrities like the Kardashians, Gigi Hadid, Cardi B, and your favorite Instagrammers like Olivia Cuplo, obsesses over them, and it's easy to see why.
We had a chance to test out the Terre/Earth Vase arrangement, and we were stimply blown away by the craftsmanship and quality of the roses. With stunning colors (we chose a bouquet of red and a bouquet of pink), the right amount of bloom, and the absolutely gorgeous scent, it's no surprise that celebrities love them. They are the perfect centerpiece for a living room or dining room table — and we absolutely love the class and warmth they brought to our office. Eternity® Flowers are perfect for a wide variety of events too, including marriage proposals, weddings, anniversaries, Valentine's Day, Mother's Day, and any other event that needs a touch of class and luxury.
We know you have questions: Where do they come from? Can I take the flowers out of the box? How do I care for my Eternity® Flowers? The answers to all these questions and more questions can be found here.
Keep scrolling to shop some of our favorite arrangements!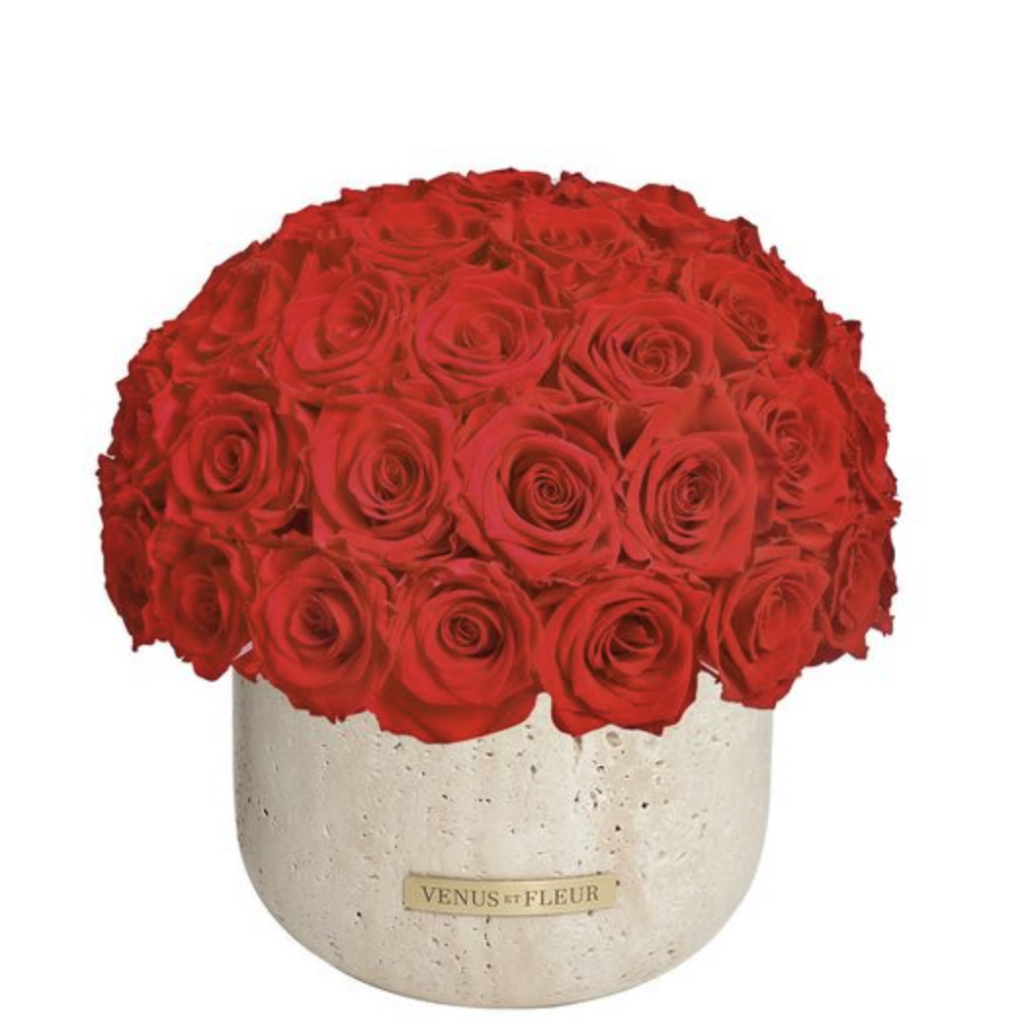 Venus ET Fleur Terre / Earth Vase – $689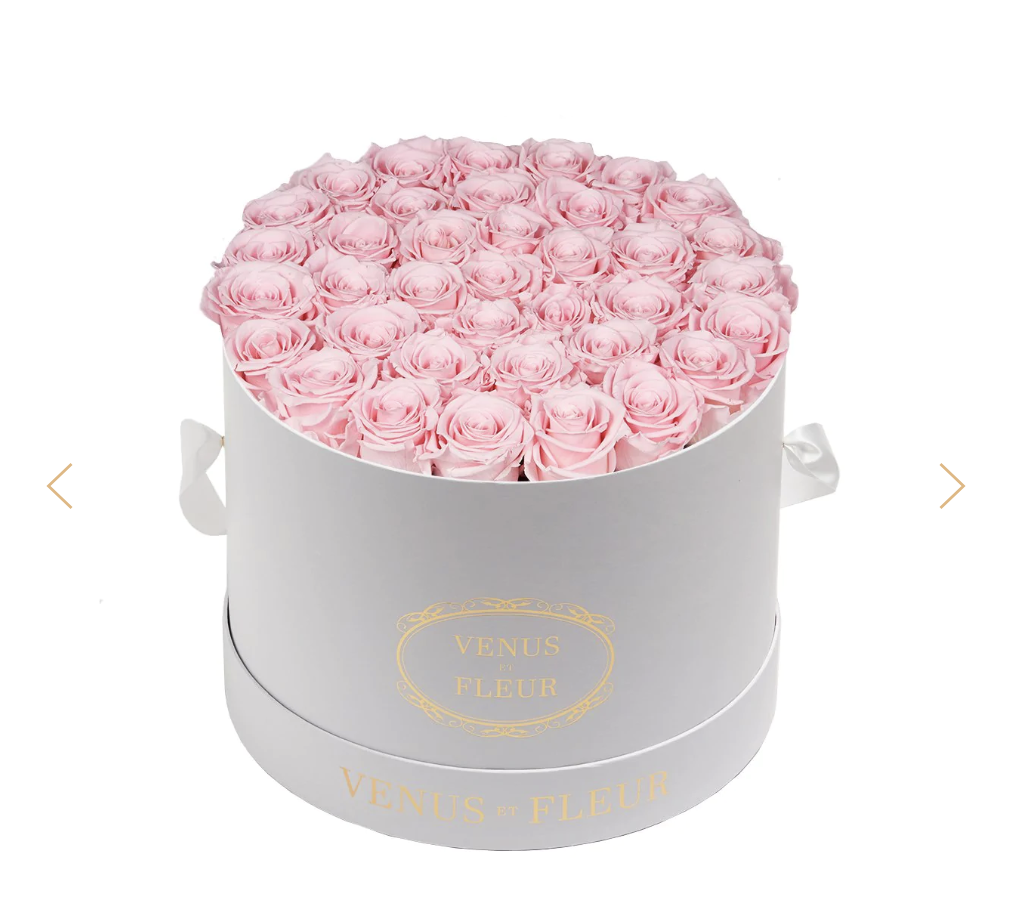 Venus ET Fleur Large Round – $399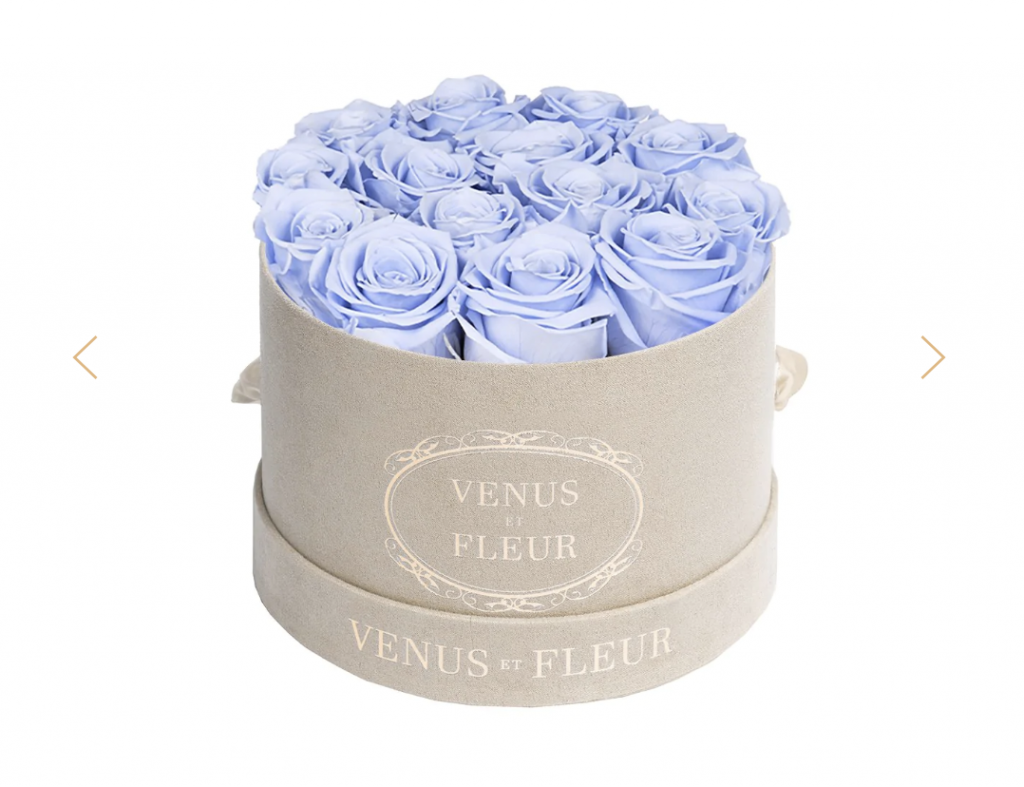 Venus ET Fleur Small Round – $299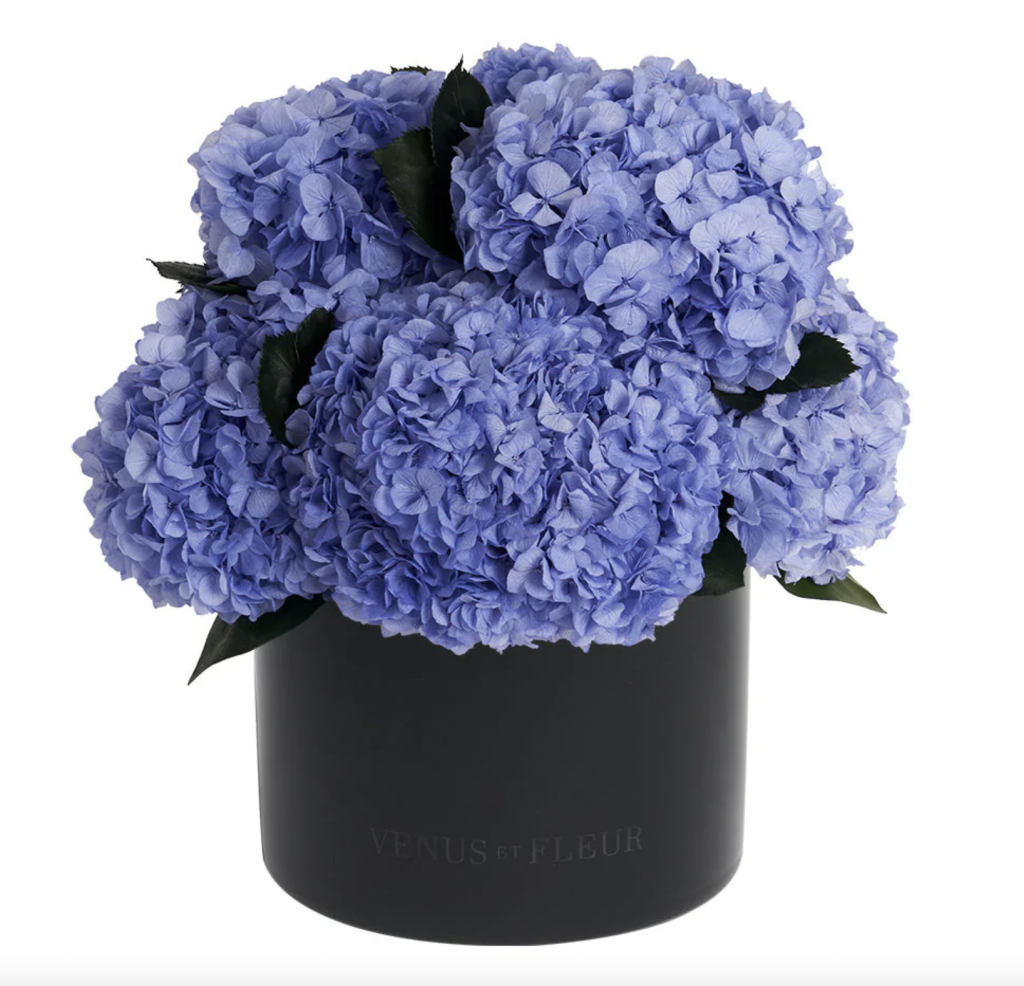 Venus ET Fleur Eau Water Vase – $659
You can also design your own Eternity arrangement! Personalize your arrangement with a combination of rose colors, patterns, letters, numbers, and shapes.START DESIGNING now.