As if breaking through the glass ceiling wasn't enough of a challenge for women looking to advance their careers, women are faced yet another hurdle to succeed in the workplace: not falling off of the glass cliff.
The term, coined by academics Michelle Ryan and Alex Haslam in 2005 is a metaphor for what happens when women are elevated to leadership roles during periods of crisis or downturn when the chance of failure is highest.  Women in these situations are essentially being set up to fail because they are blamed when company performance worsens. In fact, women CEOs are 45% more likely to be fired from CEO roles than men.
The number of women fired from top roles isn't at all an accurate representation of their abilities. Women actually earn more bachelor's, master's and doctoral degrees in the U.S. than men and they outperform men in 11 of 12 emotional intelligence competencies. The unfortunate paradox of the glass cliff is that for many women, they see taking precarious executive roles as their only opportunity at leading a company and feel obliged to take it on, no matter how risky.
Luckily, there are ways women can navigate the glass cliff and avoid falling off. Staying up to date on industry trends will help women get a good sense of any potential risk, and building a strong cross-departmental network can be an essential source of support for women facing the challenges of the glass cliff.
For more tips on how to navigate the glass cliff, check out the infographic from Fundera below:
This story is part of Style Salute's Empowering Women and Workplaces initiative. Style Salute, a media company dedicated to helping women live a smarter and more stylish life, scouts experts from all over the world to help readers tackle big decision-making moments by giving them the information they need to make informed and empowered choices whether that in civic engagement, finance, career, health, wellness and more.   
Another habit that makes you feel irresistible to yourself? Organizing your $$$. Not sure where to start?
Don't get all flustered. Our friends at Ellevest know a lot about how to handle that cash money. Their digital service uses an algorithm specifically designed for women's incomes and life cycles to figure out the best investing strategy for you. Plus Style Salute readers get a little something extra to start you off. Learn more here.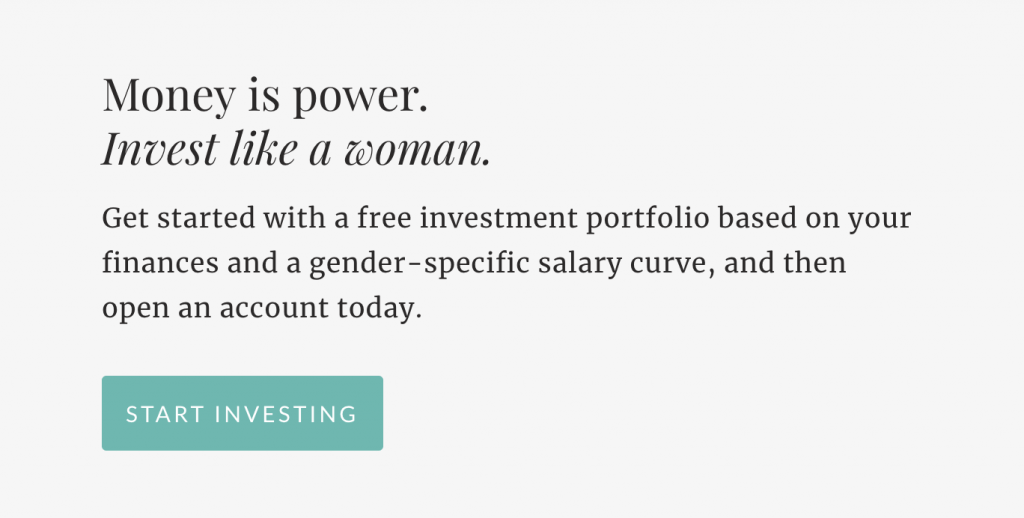 In search of even more financial wisdom, here are more personal finance topics for you:
The One Money-Habit All Wildly Successful Women Share
How To Invest Like a Woman: 5 Things You Need To Know
3 Reasons Why You Need a Roth IRA- Even If You Have a 401(k)
Questions? We're here to help. Leave us a comment and we'll get back to you!