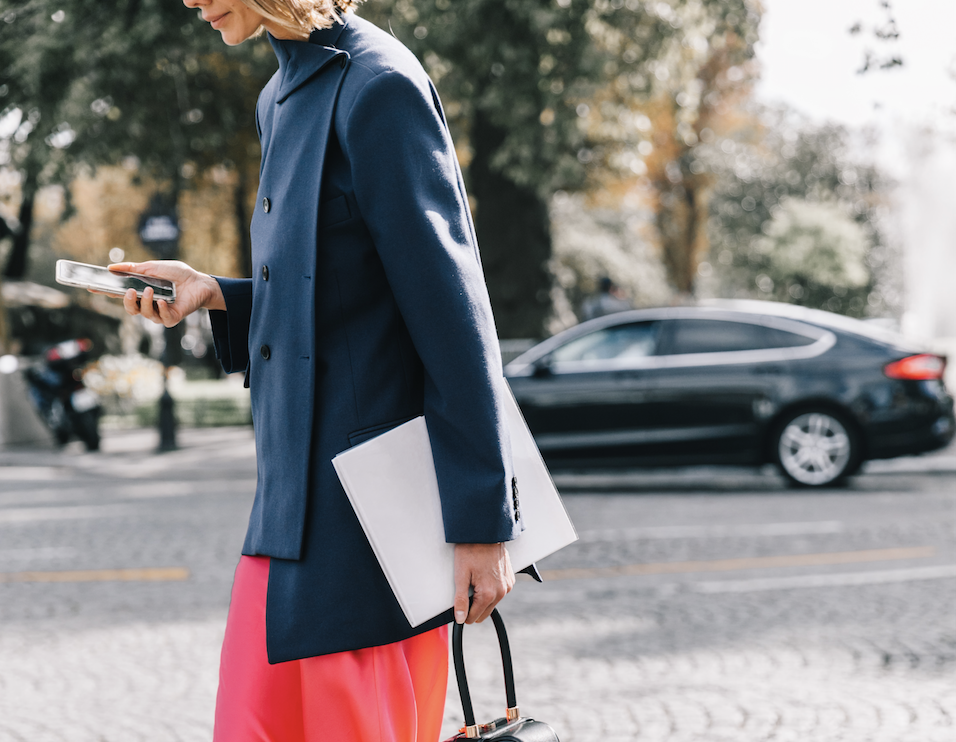 Investing your money — when done right — is one of the best ways to build wealth.
But the uncertainty, lack of knowledge, and "risk" that comes with the markets is very often a major obstacle (especially for women) when it comes to investing.  Data suggests that 80% of women do not have an investment portfolio, compared to 66% of men. But we want to change that statistic. 
We all know the stats about the gender pay gap, but the gender investment gap is costing us far more over the course of our lives, according to Sallie Krawcheck, co-founder and CEO of Ellevest, an investment service designed for women. "We can't make the market go up but we can actively make the decision to invest," she said. "If you want a pay raise, your boss has to decide if that should happen. Investing is an action you can take on your own."
"All the evidence demonstrates that men feel more financially confident, but that doesn't mean they are better at it or more knowledgeable about investing, they just go for it even if they don't particularly understand," Krawcheck says. Nobody can play the market. But the FTSE 100, which is composed of the largest companies listed on the London Stock Exchange, has gone up more than 600% since 1984, and that includes the tech bubble of the early 2000s and the financial crisis of 2008.
In other words, keeping your money in your current bank account won't make it grow. It will only reduce in value as inflation rises (truth). This is why successful women use financial technology – or "FinTech" – to streamline their finances.
What is fintech? Where did it stem from? FinTech is an emerging field at the intersection of new technologies and financial service. The best FinTech tools are smart and super easy to use, so you'll save tons of time on your finances. Plus, these digital services are free or low cost, available 24/7, and can easily be accessed on your phone or laptop.
So, you see: Investing doesn't need to be complicated or expensive. You don't have to spend a ton of time reading up about the markets or attending evening classes. If you're doing hard work, kicking a$$es in your career, you probably don't have extra time to spare, anyway.
Plus, contrary to what you may have heard about being a "good" investor, there are only a few simple rules to success.  We've covered how to slay student loans and pay down those high-interest loans and what to do with your retirement savings, now we're tackling  5 things you need to know before you invest. Keep reading!
1. Diversify.
---
As women, we are risk aware, and because of that investing scares many of us. But, think about it: no risk, no reward.  All investing inherently involves risk — if there was no risk, you'd just be "saving," earning almost zero return, and actually losing money over time (what you may be doing now if you're keeping your cash in the bank).
Since markets can get volatile, and we can't really predict which investments will perform the best, the key to reducing risk is to diversify across different asset classes, like U.S. and international stocks, global bonds, and real estate. At Ellevest, they allocate across 21 different asset classes in their goal-based portfolios. Just like how in work diversity makes for better teams, when you're investing, it makes for better investment portfolios too.
2. Keep Costs Low.
---
Since markets are unpredictable, we know we can't control them. One thing we can control? The fees we're paying. Research shows that fees are negatively correlated with investment performance, meaning funds with the highest fees generally do worst, and vice versa. What's a low fee? At Ellevest, they believe you shouldn't pay more than 0.20% overall for the funds in your portfolio, no more than .5% for a digital advisor, and if you use a human advisor, no more than 1% in advisory fees.
Digital platforms such as Ellevest keep costs low by offering managed assets at an affordable rate. Fiduciaries are advisors who are legally bound to put their clients' interests above their own. This is important for trust and peace of mind as a new investor. Contrary to belief, not all firms are fiduciaries and legally obligated to tell you when they have a conflict of interest like getting paid for the investment product they are selling you.
At Ellevest, they are fiduciaries first, which means that they must act in your best interest at all times. You should ask any investment providers you use or are considering, whether they are a fiduciary and where they stand on this issue. Another way Ellevest differs from "the rest" of the investing industry is that they, well…invest differently.
Historically, the investing industry's value proposition has been to provide superior returns to investors through "active management:"  buying and selling securities at the right time, in order to outperform market indices. It sounds like it makes sense, but the problem is that this is hard to do: so hard that less than 0.1% of active managers consistently manage this over a five-year period. Nuts, right? The other problem is that there's no personalization, and there's nothing related to you actually setting and achieving your goals.

Doesn't it make more sense to invest in your personal goals? At Ellevest, they focus on investing as a means to help you achieve your financial goals: calculating how much money you'll need and constructing investment portfolios whose purpose is to help get you there in the majority of markets, with a focus on optimizing taxes and managing risk.  That just makes more sense anyway, don't you think?
Bottom line: learn what wuestions to ask up front so you know what you're paying in fees.
3. Don't Try to "Play" the Market
---
Buy low! Sell high! We've all heard those not-so-useful investing clichés, usually in cartoonish depictions of Wall Street. While market timing — knowing when the market will be "low" or "high" — is the holy grail of investing, it's nearly impossible to do. Very, very, very few people can time the market well, and even fewer can do it consistently.
Okay, say you're a competitive spirit. Here's your game plan: Routine investing over time in every type of market climate is the best way to "play" the long game. The takeaway: learn how to make smart decisions about risk for different kinds of financial goals and how to think about that risk over time. Which leads us to the next rule…

4. Make Investing a Good Habit.
---
Don't think you have enough to invest. You do have enough — and you can even start with $1. The point is to start and to invest regularly, whether it's with every paycheck, every week, month, or quarter. Not sure how much to invest? Learn the smart way to break down your monthly income so you don't keep waiting to invest.
Bottom line: Make investing a routine like brushing your teeth or happy hour on Tuesday. Nearly two-thirds of Ellevest clients invest this way, with recurring deposits set up.
5. Keep it Simple
---
There are literally thousands of investments to choose from these days. Some try to predict which stocks will do the best in the coming year, others try to choose asset classes that will outperform, and some have strategies with made-up names I can't even pronounce. Research shows, however, that straightforward, low-cost index funds outperform nearly all of those strategies in the long run. That's what  at Ellevest — they think the simplest solution works best.
The key is that risk is balanced with time. The longer your investment timeline, you may be able to take on more risk in the pursuit of potentially higher returns since you are further away from needing that money.  A near-term goal (one that you really, really need the money) you don't want to take on much — or any — risk at all.