For when you're asking for a raise… Know your worth.
The job market is tight right now and depending on your job it can be a pain to hire and train someone new. This means employees often have more leverage than they think. Here are some tips:
When I walk toward's my bosses office to ask for that raise, I start to feel the same combination of fear and embarrassment, usually reserved for when you show up at a party underdressed. In an effort to gain the courage to one-day actually make the ask, I decided to take a step back and learn a few simple and achievable negotiation tips that will work.
To paint you a picture, I'm 28 years old with a mid-level job, student loans, and a not-so-cheap loft in Los Angeles. Although I'm working hard and I know I'm doing well, I haven't gotten a raise in over 8 months.
Fortunately, in my furry of internet searches, I found an excerpt from the S.H.E. Summit in New York City in October that helped a lot. At the summit, Sallie Krawcheck — the former Wall Street executive and founder of Ellevest, a digital investment adviser for women — spoke about how women can proactively bridge the gender pay gap. Her advice in a nutshell: Don't just ask for a raise — provide definitive proof that you deserve it.
Here's exactly how she recommends doing it.
Step 1: Evaluate How Much You're Worth
---
Before you do anything about anything — do not pass go, do not collect $200 — figure out how much you're worth. There are some great resources to help you do this that can take less time than your morning commute.
Start with Comparably, which provides average salary data specific to your industry, function, and geography in under a minute. Hired.com will show you up-front job offers from potential employers including compensation numbers after you've answered a few questions. GetRaised takes you one step further, not just with calculations of your pay gap, but with step-by-step instructions on how to approach your boss to get the best results. It doesn't matter what you use, one or all three — the first step to getting paid more is identifying a gap between your current salary and your market value.
Step 2: Identify What Success Looks Like for You
---
Once you know what you're worth and what your bank account's missing out on, it's time to take action and get that raise. This is how you can get what you want in a negotiation.
Monday morning, schedule a one-on-one to have the "what does success look like for me?" conversation with your boss. This should happen now, not six months from now or during your next performance review. That's because it should take place far enough in advance of your performance review so that you can do something about it.
If at all possible, ask for specific numbers, so that when it comes to review time there's no room for disagreement. Examples of key performance metrics include how many new clients, completing which project by what deadline, how many hires, what type of customer satisfaction rating, what revenue target, how much in expense cuts, or what type of efficiency improvement. You get the idea.
You should also gain a clear understanding of how (s)he wants to see you develop as a professional, whether it means taking on a greater leadership position, gaining more marketing experience, or starting a new project.
Step 3: Focus on the Mutual Win
---
Have the "what does success look like, not just for me, but for our business?" conversation with your boss.  This will position you psychologically on the same side of the table as your new manager. Your salary isn't something that will deplete the company; it's something that helps the company flourish! In fact, the reason you're being hired is to generate value for them. By understanding what success looks like for your department or your business, you can potentially aim your career that way. For example, if it's all about growing the product that was brought out a few months ago, you can gear your efforts toward that.
Don't just negotiate for a salary bump. You can also negotiate benefits, equity, flexibility — and anything else that matters to you — as a bundle. Negotiating piece by piece can accidentally make both of you feel like you lost. Understanding which items matter more to your boss, which items matter more to you, and where they're the best deal is for both of you is entirely possible with good communication.
Here are some ideas for "non-money" perks you can ask for:
Next up, check out the coolest blazers of the season.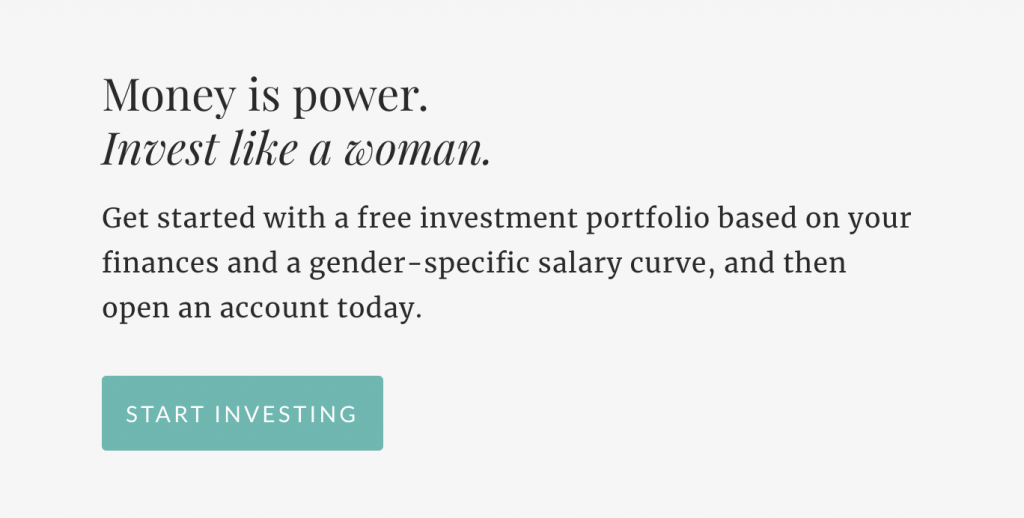 Here are more personal finance topics for you…
8 Great Investing Tips for First-Time Women Investors
The Personal Finance Tips Everyone In Their 20s Should Follow
8 Great Investing Tips for First-Time Women Investors
Questions? We're here to help. Leave us a comment and we'll get back to you!
Disclosures: We're excited to be teaming up with the team at Ellevest to start this conversation about women and money. We may receive compensation if you become an Ellevest client.