Ever heard of the work achievement gap? That's the one where women lag behind their male peers professionally for no reason other than their gender.  Maybe that plumb project goes to John and not Jenny, and so John gets the next promotion, and then the raise. Believe it or not, this is way more common than you think. And it's why there are fewer women than men in the C suite, despite plenty of talent. Sure, some of this is good old-fashioned gender bias. And that won't be eradicated for some time. But there are action steps we can take to close this gap.
Ahead, here's how you can achieve the career success that you want — and deserve.
GET LOTS OF FEEDBACK
There's a gender gap in feedback; men still hold more positions of power and are less likely to give feedback to women. (Would you believe me if I told you they give us less feedback because they are afraid we might cry? Well, that's true. Sort of weird, but true.)
So, to overcome this, ask for feedback…all the time. Ask, ask, and ask again. From your boss, from your colleagues, from the people who work for you. Maybe the first time, your colleague will say "Hey, you're doing great." But by the fifth time, the helpful feedback starts to come out.
Still not getting the feedback you need? Then try this: list three things you know you need to work on and ask if (s)he'd share insight on one of them. This is much more likely to get you past "Don't change a thing, you're doing a great job."
NETWORK / "PLAY IN TRAFFIC"
Networking has been called the #1 unwritten rule of success in business. And in fact, so much of success can come back to who you know. Yet somehow it seems that while the guys all get the memo on the importance of networking, we women are still more focused on trying to prove ourselves at work; just like we did when we deserved that An in 8th-grade Algebra. Do not underestimate the value of who you know. In part because your next business opportunity is more likely to come from a loose connection than a close connection. (Trust me on this one; loose connections are how I met the women from whom I acquired Ellevate Network, and it's how I met my co-founder at Ellevest.) And by networking, we're not talking about schmoozing, but exchanging ideas, learning new things, and learning about business developments you wouldn't otherwise hear about. Sure, you can do this on your own (a lot of powerful networking happens informally) and should always maintain your own personal network. You can also join ready-made networks like Ellevate Network or Levo League, which are broad-based women's networks.
 FORGET THE MENTOR AND GET YOURSELF A SPONSOR
Well, here's quite a stat: women have twice as many mentors as men do, and half as many sponsors. What's the difference? Mentors answer your questions, take you to lunch once a quarter, and help you reflect on your own work. Sponsors? They fight for your seat at the table. Bring your name up in conversation when senior management is at Capital Grille for Friday afternoon lunch.
Sponsors push for you to get promoted and have a vested interest in your success. The key point here: your list of potential sponsors should certainly include women, but should include guys too. There's no magic secret to getting a sponsor, except to get out there and start building relationships, do great work, and ask for advice and help when appropriate. Then at some point, ask if they would be comfortable proposing you for a board seat or writing you a recommendation. It is that step that moves someone from the mentor corner to the sponsor corner.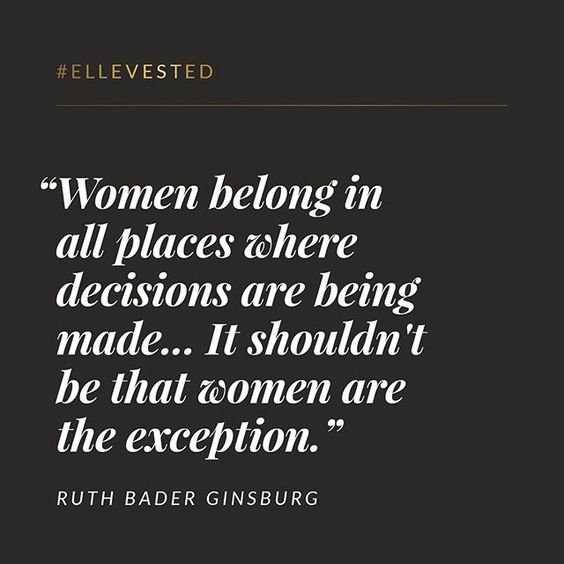 BUILD A "PERSONAL BOARD OF DIRECTORS"
This is your long-term career squad. It's made up of folks you've developed relationships with over the course of your career and studies. Imagine yourself as a small enterprise, and they're advisors looking to help grow the business. This can be made up of mentors, sponsors, former bosses, etc. Personally, I have a group of folks who are all very different that I run stuff by. For example, after I was booted out of Citi, I asked each of them the open-ended, "What should I do next? What would you do if you were me?" I got some very different answers, and some were things I had honestly never thought about. Another example is before I started Ellevest, I went to each of them and ran the exact idea by them. Some said "That's great," others asked "Have you thought about this?," and still others, "You know who would love to fund this idea?" So all kinds of different feedback, all useful.
Be strategic about the people you bring into your circle. For example, if everyone is from your industry and function, you're not going to get much diversity of thought. If everyone's an EVP or an SVP, you'll miss out on advice from people who are in the trenches. So ask for guidance and feedback from a former colleague from a different industry, ask someone in a different geography, ask an old professor, or an alumnus of your school. And above all else, ask people you can trust.
PERHAPS COUNTER-INTUITIVE… BUT BE A MENTOR
It always surprises me when women tell me they're "not ready" to mentor a more junior colleague. But when they finally take the jump and start investing time in a young up-and-comer, they come back and tell me they hadn't realized how much they really know. Mentoring naturally causes you to reflect on your younger self and the things you've achieved for her. Often times, you'll realize she's really frickin' proud of where you are today.
Plus, you'll be surprised by how much you'll learn yourself by mentoring professionals who are younger than you. I honestly don't think I would have started Ellevest if I hadn't mentored younger women. I got real insights into what was and wasn't working for them in the financial services industry, and I also learned a lot about starting businesses from the younger entrepreneurs I mentored.
ASK FOR THE JOB, EVEN IF YOU DON'T THINK YOU'RE FULLY READY
I can't tell you how many conversations I've had with women who list fifteen reasons they're ready for the promotion and let just one reason why they don't feel prepared stop them from going for it. Men, I find, often need just one solid reason to hang their hats on. According to an internal study by Hewlett-Packard, women typically raise their hands for a promotion when they're 100% ready, whereas men apply when they are just 60% ready.
This was once viewed as a confidence gap, but recent research published by Harvard Business Review found that women hesitate because they view the job descriptions as strict rules. (I'm telling you, if grade school lasted our entire lives, we would be so far in the lead.) In other words, we try to color inside the lines when it comes to taking that next career step. The guys seem to understand the unwritten rule that there's some wiggle room where undeveloped potential can make up for missing qualifications.
My advice: if you're interested, just go for it. Odds are you're more qualified than you think.
This article is an excerpt Mind The Gap — And Close It. The Ellevest Guide To Dominating Your Financial Future by Sallie Krawcheck, CEO of Ellevest. Download your own copy here.  
Ready to take control of your financial future? Sign up to get your free financial plan from Ellevest today.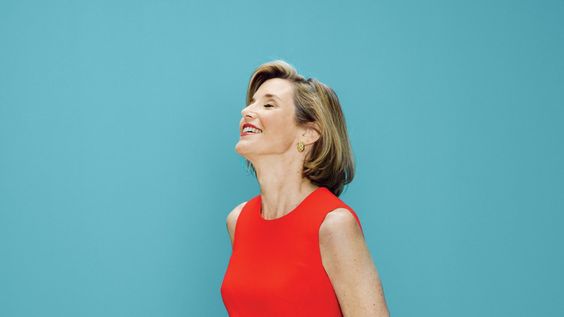 Sallie Krawcheck's life's mission is to help women reach their financial and professional goals. She is the CEO and co-founder of Ellevest, a digital investment platform for women. She is also the chair of  Ellevate Network, a global professional woman's network, and chair of the Pax Ellevate Global Woman's Index Fund, which invests in the top-rated companies in the world for advancing women. (Photo credit: Fast Company)