Beatrice Fischel-Bock is a powerhouse when it comes the interior design game, thanks to her success with the launch of Hutch, an innovative home decor app that mixes 3D technology with online shopping to let you virtually decorate your home.
Fischel-Block is somewhat of a rarity in the C-suite world—after realizing the huge potential of 3D interior design, Fischel-Bock launched Hutch (then ZOOM Interiors and Home)  during her senior year at George Washington University.
Since that time has raised a total of $17+ million in funding and was named 2018's Forbes 30 Under 30 for Retail & E-Commerce. 
And since one of the best ways to learn tips for succeeding is by seeking the advice from successful, empowering women, I decided to turn to Fischel-Bock to ask her for the best advice she has ever gotten and what she believes effective leadership looks like. So to learn about how to turn your passion into a money-making business,  as well as how to stay focused while getting through your daily to-do list, read through the conversation I had with her below.
Here is the career advice she wants you to know.
SS: What career advice would you give your younger self?
BFB: You have to start by just diving in and going for it. Don't wait for funding, don't wait for the right mentor—just start. Your path will begin to reveal itself naturally. I always tell people looking to start a business to print some business cards and buy a domain. Total cost: under $100. This first step helps to make something that is in your head more tangible and real.
STYLE SALUTE: What's the best piece of advice you've received? Who was it from?
BEATRICE FISCHEL-BOCK: Do things that scare you (Eleanor Roosevelt). I am a very shy person so most things scare me, especially in my position leading teams and publicly speaking. Although it's uncomfortable at the time, you learn that you can do anything and that everything gets easier once you try it.
SS: What's the biggest mistake you've made in your career?
BFB: I would have to say that my biggest mistake would have to do with making the wrong hire. Everyone wins when you have the right person doing a job that they excel at.
SS: Who do you look up to? Why is this person inspirational to you?
BFB: My mentor Sean Rad, the founder of Tinder. He, of course, has a lot more experience than me and is very willing to share and teach others. Working so closely with him I've found a lot of common themes that have shaped who I am as an entrepreneur. He always tells me to ask questions of everyone. A lot of times, you can get someone to their own conclusion, one that comes from them rather than what's told to them. That makes the person you're talking to part of the conversation and they think through it themselves.
[I'm also inspired by] my co-workers. I know how lucky I am to go to work every day working on a mission and a solution that we all feel so passionately about. I can't think of better inspiration than that.
SS: What has been your biggest learning curve?
BFB: It's all challenging! That is probably what's hardest. Learning to deal with the constant ups and downs of running a startup. You have to try and keep an even keel through every challenge that comes your way. Get through it and get ready for the next one.
Starting our journey on Shark Tank was an amazing experience, and has led to so much of what makes us the company we are today- including my 2 other co-founders Ben and Ethan! We've definitely had highlights and overcome challenges since then. The challenge to find [a] product-market fit and create a truly simple and affordable interior design product pushed us to launch our latest product, Hutch! The response to our launch was overwhelming in the best way, and was a huge highlight for our team.
SS: What is your daily routine like? Does this attribute to your success?
BFB: I start my day with my dog. We go for a walk without my phone to take a moment to be present and peaceful before the craziness begins. I've learned that if I don't keep myself centered, then I don't do a good job at work. Once I get home, I'm on email before meditating or going to work out. I think having healthy habits definitely attributes to your success. Rich Barton, the founder of Zillow and Expedia, told me that as an entrepreneur I should train as an athlete. Good sleep, healthy eating habits and not hungover mornings!
SS: What's one thing you wished all millennials knew about starting a career?
BFB: It doesn't come easily! The age of oversharing and social media doesn't bode well for communicating the hard stuff, the less glamorous stuff. We need to know that starting a career is not easy. It's a lot of hard work and putting in the time.
For more tips on owning your career, check out this story on Sophia Amoruso.
This story is part of Style Salute's Empowering Women and Workplaces initiative. Style Salute, a media company dedicated to helping women live a smarter and more stylish life, scouts experts from all over the world to help readers tackle big decision-making moments by giving them the information they need to make informed and empowered choices whether that in civic engagement, finance, career, health, wellness and more.   
Another habit that makes you feel irresistible to yourself? Organizing your $$$. Not sure where to start?
Don't get all flustered. Our friends at Ellevest know a lot about how to handle that cash money. Their digital service uses an algorithm specifically designed for women's incomes and life cycles to figure out the best investing strategy for you. Plus Style Salute readers get a little something extra to start you off. Learn more here.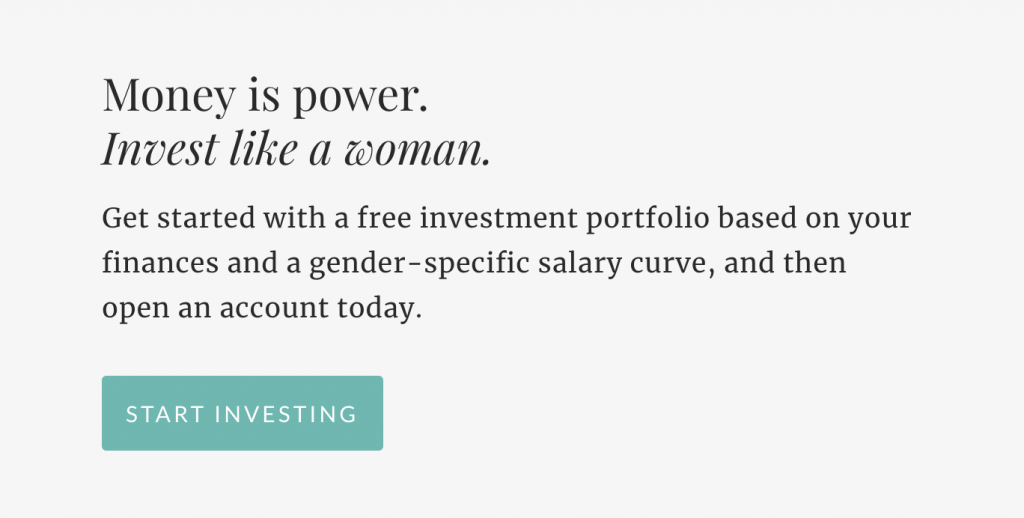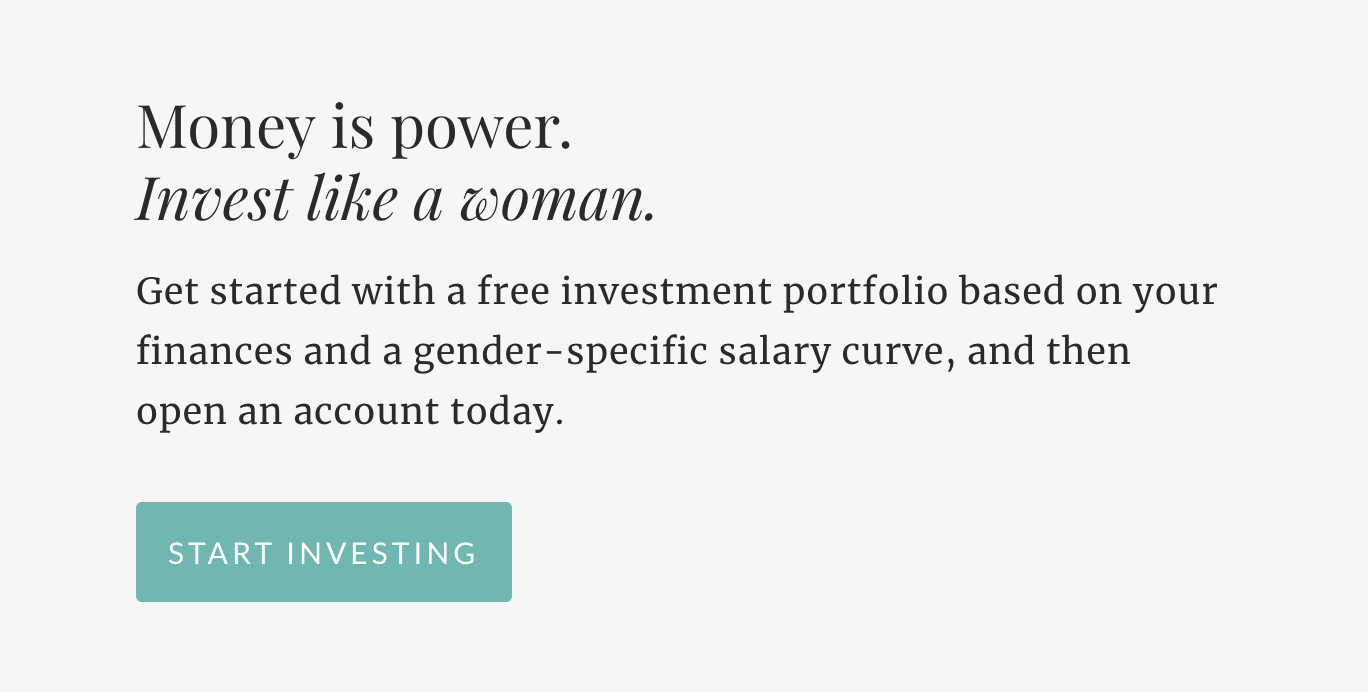 In search of even more financial wisdom, here are more personal finance topics for you:
The One Money-Habit All Wildly Successful Women Share
How Saving $15 A Day Can Make You A Millionaire
3 Reasons Why You Need a Roth IRA- Even If You Have a 401(k)
Disclosures: We're excited to be working with Ellevest to start this conversation about women and money. We receive compensation if you become an Ellevest client.
Questions? We're here to help. Leave us a comment and we'll get back to you!