Just when we thought there were no more glass ceilings for Oprah to decimate, last night she became the first Black woman to receive the coveted Cecil B. deMille award for lifetime achievement. But, the tiny Golden Globe award she held in her hands paled in the wake of her incredibly powerful Golden Globes acceptance speech.
Everyone in the room seemed to be frozen as Oprah built up the anticipation, which reached its fever pitch when she exclaimed, "A new day is on the horizon!"
But let's backtrack for just a moment. For those who don't know about Oprah's seemingly meteoric rise to fame and fortune, she wasn't always fabulously well-to-do.
Born on January 29, 1954, in rural Kosciusko, Mississippi, Oprah wasn't blessed with a simple or easy beginning. One could easily argue that her rise to power was entirely rooted in her personal strength, her faith, and her unmitigated ability to know her own power even when others questioned it. And while it may seem she was born holding a lucky horseshoe, Oprah had to work for every good tiding that came her way.
During her speech, Oprah harkened back to a name most of us do not know and told the story of Recy Taylor, who, after being abducted and raped by six white men on her way home from church in Abbeville, Alabama, fought bravely against the injustices of the Jim Crow era. Oprah stated, "For too long, women have not been heard or believed if they dare speak the truth to the power of those men, (…) But their time is up. Their time is up." The Golden Globes audience rose to its feet like a singular monolith united inequality, and everyone knew exactly what Oprah meant when she referred to "Time's Up" — the movement that inspired every woman in attendance on Sunday night to wear black, and what drove every man at the 2018 Golden Globes to wear a black-and-white pin that read, "Time's Up" on their lapels.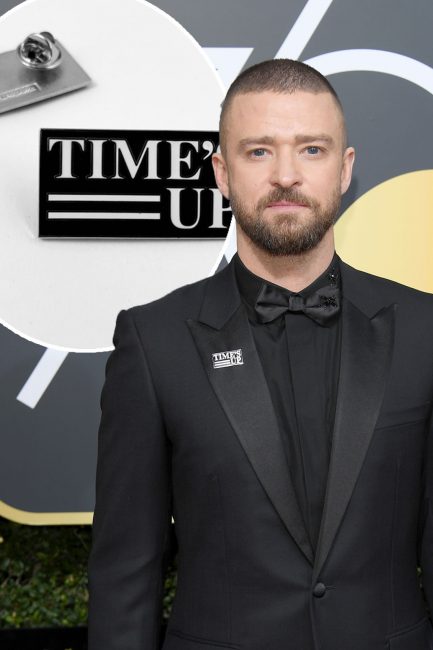 Beyond the presidency: First and Second Wave Feminism
On the Monday following her 2018 Golden Globes acceptance speech, her words are resonating so stirringly that most popular news outlets are discussing Oprah as the next Commander-in-Chief. And while it's true that she has typically denounced any rumors of a presidential campaign, it's certainly true that she has the following to give the current president a run for his money in 2020. Beyond the presidency of the United States, there's actually something a lot more profound happening — women like Oprah are using their power to exclaim from the proverbial mountaintops exactly why and how women need to stand together against injustice, inequality, the gender pay gap, and violence against women and minorities, and so much more.
But Oprah's story is singular for a few reasons — important reasons that put movements like "Time's Up," and #MeToo on the map in the 2000s and important feminists like Sojourner Truth, bell hooks, and Alice Walker on the map from the 1700s through the 1970s.
It's about feminism, yes, but it's more importantly about intersectional feminism. That is to say, it's about the kind of feminism that's about all of us, not just white women, as it was during the First Wave of feminism in the late 1800s and early 1900s. Time's up for the kind of discrimination and misogyny that affects all women and is inclusive of all women — not in spite of, but because of their race, ethnicity, religion, education, class, culture, sexual orientation, or the language they speak.
The days of Jim Crow and women as the underdogs may finally be behind us
Interestingly, Oprah's acceptance speech did not begin by discussing women of color, but by ruminating on the night Sidney Poitier won the Cecile B. deMille award at the Golden Globes in 1964 as a young Oprah watched from her mother's house in Milwaukee. Oprah noted that this night changed the trajectory of her life, and that the celebration of Poitier's achievements filled her with hope for a brighter tomorrow.
But from there, Oprah turned the spotlight on to the domestic workers, farm workers, and factory workers of today, all of whom deserve the equality that people like Recy Taylor and Rosa Parks fought for. Oprah is quick to explain that feminism and equal rights just weren't a part of the Jim Crow culture, but now… Time's Up. Time's up for all the men who create the power structure we adhere to in this country and abroad. Time is up for the social constructs who define men as the winners and women as the losers.
And, time is up for the fiscal bind women find themselves in because of the cultural "norms" that make us the underdogs. And to that end, how we win as women will be up to us. How we overcome will have to be intersectional, inclusive, and with our own buck. And this is exactly what Oprah meant when she stormed, "A new day is on the horizon!"
And it's exactly what women like Sallie Krawcheck have been fighting for by giving women their own platform for investing and prospering with tools and technology created with women in mind. It's what Ellevest has made possible through its important fight against the male-dominated investing and personal wealth industries. Today, smart women understand that "gender-neutral investing" is a sham that works against women, not with or for them.
Myths that keep women we'll never know from investing
And there are tomes of other myths that hold women back from investing, but they are just that—myths.
And, just as Oprah stated during her Golden Globes acceptance speech, "I want tonight to express gratitude to all the women who have endured years of abuse and assault because of they, like my mother, had children to feed and bills to pay and dreams to pursue. They're the women whose names we'll never know." These are the women who need to know about investing in their futures the most. Women who may not necessarily have a mountain of money, but who do have a hope and a dream for tomorrow.
Women who think of themselves so rarely that they need the help of other women to focus on their financial goals and the day when they might actually be prepared to retire.
Thanks to women like Sallie Krawcheck and the female-led team at Ellevest, this doesn't have to be a story that ends tragically — women are in business, politics, science, and at the pulpit — doesn't it make sense that they would have a seat at the investing table tailored to their unique needs as women? Indeed, it does make sense, and not just for young Millennial women, but for Generation X women and even Baby Boomers who still have a wish for the day they can actually stop working. The investing tools these women need cannot be built by men, regulated by men, or owned by men; they need to be provided by women, for women, and that's precisely what Ellevest does.
Are you ready for the new day Oprah so eloquently discussed in her speech? We at Style Salute certainly are. We hope you'll join us in planning your financial future with Ellevest and get the job done the Go Getter way. And of course, if you have any questions, you can let the Ellevest team know by sending them a note, or you can call them toll-free at 1-844-ELL-7100.
And that is why Oprah's 2018 Golden Globes speech makes us hopeful that in 2018, we'll do more than imagine 'that' future. We'll start making it a reality. Salute brighter tomorrow for all women!
Next up, the best ways to spend your holiday bonus to put that extra ca-ching to good use.
Ready to take control of your financial future?

Disclosures: We're excited to be working with the team at Ellevest to start this conversation about women and money. We may receive compensation if you become an Ellevest client.