Part of being an adult means putting aside some of your cash money – and not using it. But, you need to do more than simply earn money and save money. Most importantly, you need to grow your money. And in order to grow your money, you need to learn how to invest.
Investing can seem scary and complicated.  But thanks to advances in technology, it doesn't have to be. And our friends at Ellevest have made it a lot easier. Ellevest founder and CEO, Sallie Krawcheck, shares the five essential things to know about investing.
1. Make it a habit
Don't think you have enough money to invest? Start small and make it a habit, just a little out of every paycheck. Then when you get that raise, you can increase the amount. Here's the smart way to break down your monthly income with the 50/30/20 rule — so you don't keep waiting. That means 50% of your take-home pay goes to needs like your rent, groceries, the clothes you wear to work; 30% to fun (because you have to have fun); and 20% to Grandma You.
Now, if you can't make 20% happen right away, that's okay. Starting slowly with investing is fine. It's all about making it a habit. Try investing 1% if that's all you can, or 5% now and then increase it in the future when you get that raise.
Ready to start investing? Get started investing in minutes with Ellevest, a company designed by women, for women with no minimum to start.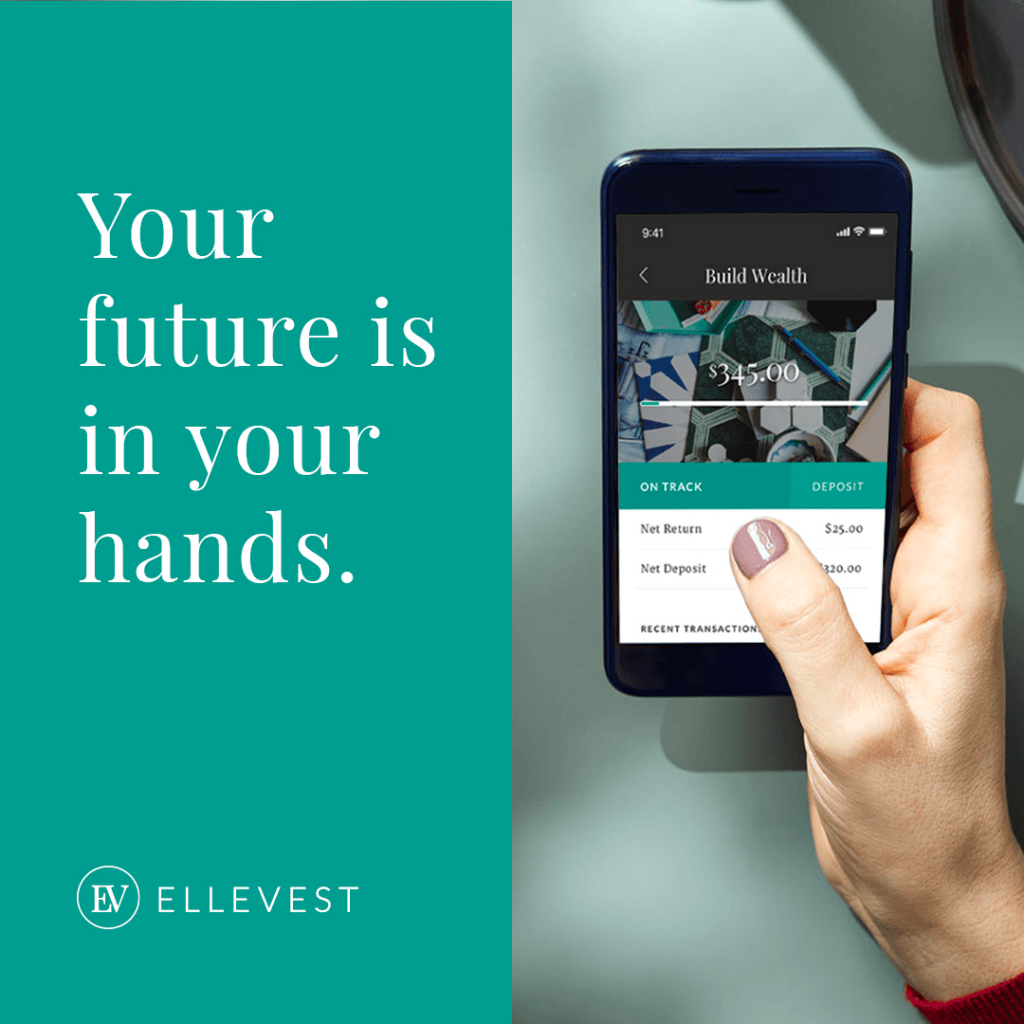 Ellevest is an easy online investing tool using algorithms tailored to your salary, gender, and lifespan (aka your real life).
2. Diversify
Diversity always makes for better teams, and when you're investing, it makes for better portfolios too. Typically the sweet spot is a low-cost, well-diversified investment portfolio. Because, well,  you don't want all your eggs in one basket.
3. Keep Costs Low
Watch out for fees. When you start investing with a broker-dealer or an investment advisor, they will most likely charge a fee for their service. And there may be other hidden fees tacked on to what you buy, so don't be afraid to ask how much you'll be charged.
What's a low fee? At Ellevest, they believe you shouldn't pay more than 0.20% overall for the funds in your portfolio. Digital platforms such as Ellevest keep costs low by offering managed assets at an affordable rate.
4. Look for a Fiduciary
There are a number of "advisors" out there. Learn the difference. That way you can make the most informed choice.  At Ellevest, they are fiduciaries first, which means that they must act in your best interest at all times. You should ask any investment providers you use or are considering, whether they are a fiduciary and where they stand on this issue.
5. Balance Risk & Time 
Learn how to make smart decisions about risk for different kinds of financial goals and how to think about that risk over time. When you're young, you may be able to afford being more aggressive with your retirement portfolio because if something goes wrong with the markets, you may have time to make up for losses before you retire. You can get more conservative as you go.
Investing can be a great way to make some money. Do your research. And choose what's right for you.
And if you're looking for resources to answer some of your money questions, a good place to start is on the Ellevest's website, which provides investing information for individuals at all stages of the investing journey.
Here are more personal finance topics for you…
5 Ways to Start Investing with Little Money
8 Great Investing Tips for First-Time Women Investors
The Personal Finance Tips Everyone In Their 20s Should Follow
Questions? We're here to help. Leave us a comment and we'll get back to you!
Disclosures: We're excited to be teaming up with the team at Ellevest to start this conversation about women and money. We may receive compensation if you become an Ellevest client.