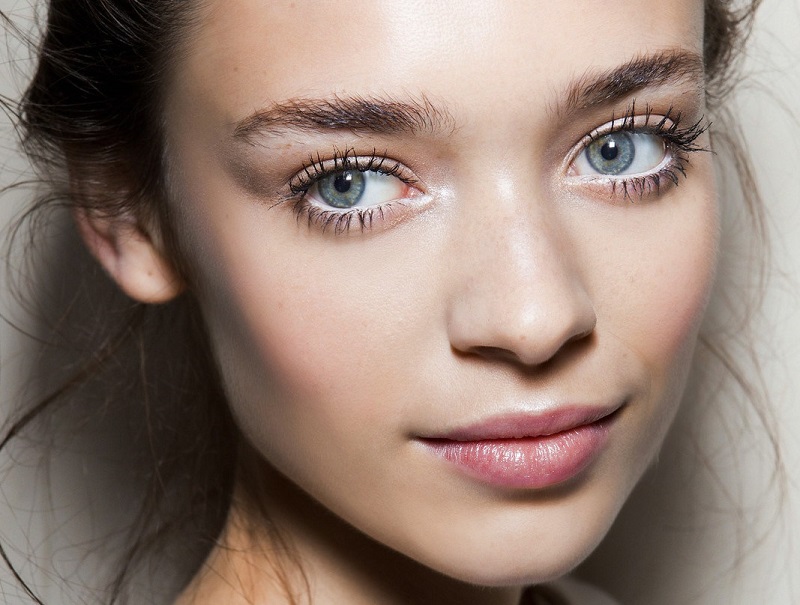 Collagen is one of the most talked about ingredients, that's taking the beauty industry by a storm. We've already highlighted the many benefits of consuming collagen supplements for your overall well-being. However, applying the protein topically, as a part of your skincare routine, can be just as beneficial for your skin.
Collagen is the most abundant protein in the body. You can think of it as the glue that holds up skin, muscles, bones and ligaments. Thanks to collagens amazing powers, hair and nails nails are healthy, shiny and strong. Collagen in cartilage also enables us to bend and stretch our bodies without feeling that grinding of bones against each other.
When we get older, however, collagen production naturally diminishes, which can lead to fine lines and wrinkles. Plus, external factors, such as sun exposure, smoking and diet, can further contribute to a loss in collagen.
But it's not all bad news. There are preventative steps that you can take to protect the collagen you have and to produce more of it. An excellent place to start is within your beauty arsenal. You've probably heard this way too many times, but the one product that you should never forfeit is sunscreen. It's advisable to use a factor 50 SPF that will protect against both UVB and UVA rays. It's the latter that forms a longer wavelength, which can damage collagen.
The next item that you can use is an effective collagen face cream. While these creams might not fully restore the collagen lost, they'll make a difference to the overall texture and appearance of your skin. Finding the right cream for your skin type can be a daunting task, though. There are so many different kinds on the market, and it can be confusing as to which one might work the best. To make life easier, we've taken out the guesswork by sourcing some of the top-rated collagen creams that have nothing but rave reviews.
Keep reading to discover 12 of the best collagen creams according to Amazon reviewers.