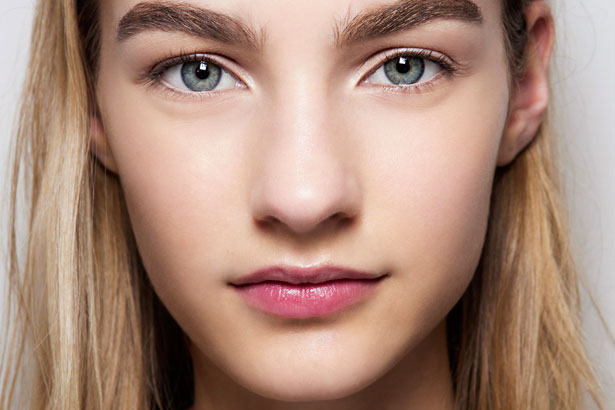 Here's the truth: Collagen is having a *very special* moment. You may have first heard collagen when plumping your lips with injections first started. But the benefits of collagen go way farther than plumping your lips. Here's what we know about it at Style Salute HQ, plus how adding collagen supplements to your diet can deliver plumper, more youthful hair and skin.
What is collagen
First off, collagen is the superglue that holds your body together–literally. It's a protein in our body that is found almost everywhere: skin, tendons, ligaments, bone, cartilage, blood vessels, teeth–everywhere. Over time, our collagen production decreases and our supply start depleting over time. And when collagen production starts to diminish, so does our skin elasticity.  It's a lack of skin elasticity that leads to fine lines, wrinkles and cellulite. It can also cause slower muscle recovery and a decrease in mobility in our tendons and joints.
To prevent these aging effects of time, people turn to taking daily collagen supplements, which promise to boost the body and skin.  The problem here is that there's no agreed-upon answer when it comes to the efficacy of these supplements.
The benefits of collagen
Studies have shown that supplements could help keep your skin tighter, your muscles stronger, and your bones more resilient.  This leads to gradual tightening of the skin.
Users of collagen supplements swear by them, while others are skeptical that oral supplements can't do anything for the skin. So while there's no definite good-or-bad answer to the "should I take collagen" question, there are, in fact, many experts who find these supplements to be an effective and helpful boost to the vitality of your skin. We're all about skin health, so why not try something that has the potential to improve our skin?
What's the deal with supplements
Dietary supplements aren't exactly new news (we've been fans for a while). The supplement market in the U.S. is currently worth $133 billion, according to Zion Market Research, and there's been a resurgence in recent years of new start-ups like Ritual and Care/Of which now deliver personalized vitamin assortments to your doorstep. There's also formulas with more holistic ambitions, focused on wellness and beauty.
The best collagen supplements
Thankfully, these supplements are an ultra-convenient way to improve your hair and skin health. Most supplements are hydrolysed, which means that the collagen has been broken down into smaller fragments, making it easier for the body to absorb.  If plumping your face with injections isn't for you, keep scrolling for some alternatives.
Whether in the form of pills, gummies or powders, collagen supplements are a great addition to your diet,
Keep scrolling for the fifteen best collagen supplements of 2019 according to Amazon reviews.