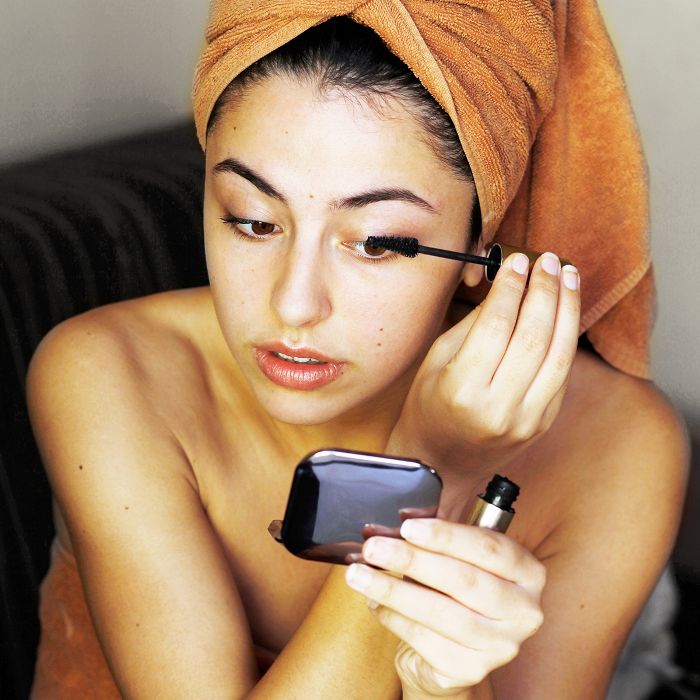 I like my lashes dark, dramatic and brushing against the lenses of my glasses, which is why mascara will always be a staple in my beauty bag. I'm sure many of you agree since the appeal of long, flirty eyelashes is practically universal.
Many of my friends have tried all kinds of lash extension and curling procedures. While I'm an avid fan of the results, I'd say I'm fairly fainthearted when it comes to experimenting with my own lashes. I've always had an irrational fear that falsies will rip off any real hair.
Instead, what I have tried are countless eyelash growth serums that claim to enhance your natural lashes. Some of my all-time favorites include RevitaLash (I swear by this product, and I end up having to use it sporadically because my lashes reach crazy lengths) and Hairgenics Lavish Lash. Castor oil is another great, natural conditioner.
When looking for some extra glam, I sometimes use false eyelashes, but they come with a dash of dread. Fiddling around with glue next to your lids sounds mildly alarming for many people, which is why magnetic lashes are gaining significant traction in the beauty community.
In fact, magnetic lashes are so popular that we're seeing magnetic lashes pop up everywhere from Sephora to the drugstore — and according to this year's
Google Year in Search 2018
, the top three beauty searches in the U.S. were all about eyelashes. How to apply magnetic lashes came in at the number one beauty search query.
What are magnetic lashes?
This innovative lash format uses a sandwiching technique: One strip goes under the natural lashes, and the second fits along the top of lashes. The tiny magnets at the base of each strip help them snap together when they are aligned at the lashline. And to remove them, you just pull the false lashes apart — no oil cleansers or wipes are needed. They're reusable,  budget-friendly (at around $7 a pair), and don't require any messy glue, so it's easy to see why they are so popular.
Katy Stoka, inventor of One Two Lash, the world's first magnetic eyelash, designed her product as a foolproof way to apply and sport false lashes. The invention is genius because not only do magnetic lashes eliminate any mess caused by glue, but they're actually better for the environment. They also last much longer than your run-of-the-mill strip lashes and come in a multitude of styles for different occasions.
Curious how they work? Keep reading for your step-by-step guide to applying and maintaining magnetic eyelashes.