Busy women are always looking for everyday life hacks. Current events, budgeting tips, and career advice are just a few of the topics that professional women seek help with, and theSkimm offers a perfect solution. 
If you have heard of theSkimm, you are aware of the smart and straight-to-the-point news they offer via email. Most recently, they've grown their audience through a captivating yet short-and-sweet podcast called Skimm This.
It covers the days biggest stories, and why you should know about them. If you haven't yet downloaded these, I recommend you do so now.
With the success of both outlets, this June, theSkimm  launch their debut book: How To Skimm Your Life (Ballantine Books).
How to Skimm Your Life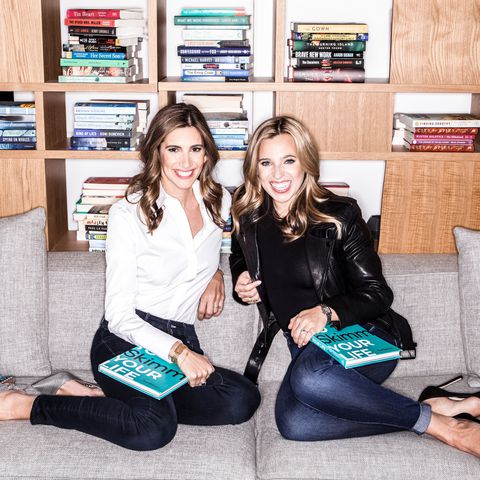 In the same voice that "Skimm'rs" (theSkimm's dedicated readers) know and love, the book breaks down some of the least desirable aspects of adulting. Think: investing, career development, global politics, renting or buying a home, and more.
Carly and Danielle hope that the tour and book will help their readers better get a grasp on big decisions in their lives: "Our goal with this book is to empower readers to take action on important decisions you make as an adult," said Zakin and Weisberg . "We are so excited to travel the country, sharing our own experiences in the hopes that attendees walk away learning something they can apply in their own lives."
Plus, to coincide with the book's June 10 launch, theSkimm co-founders and CEOs, Carly Zakin and Danielle Weisberg, will head out on a national book tour, covering 10 cities across the country. The duo will also host "nights out," ticketed conversations during which Carly and Danielle will share their own story of entrepreneurship and success, plus tips and tricks for everything from starting to invest, negotiating a better salary, how to get into the know and more. 
So basically, you're going to want this book, adulting is hard. How to Skimm Your Life is available June 11th. Time to pre-order.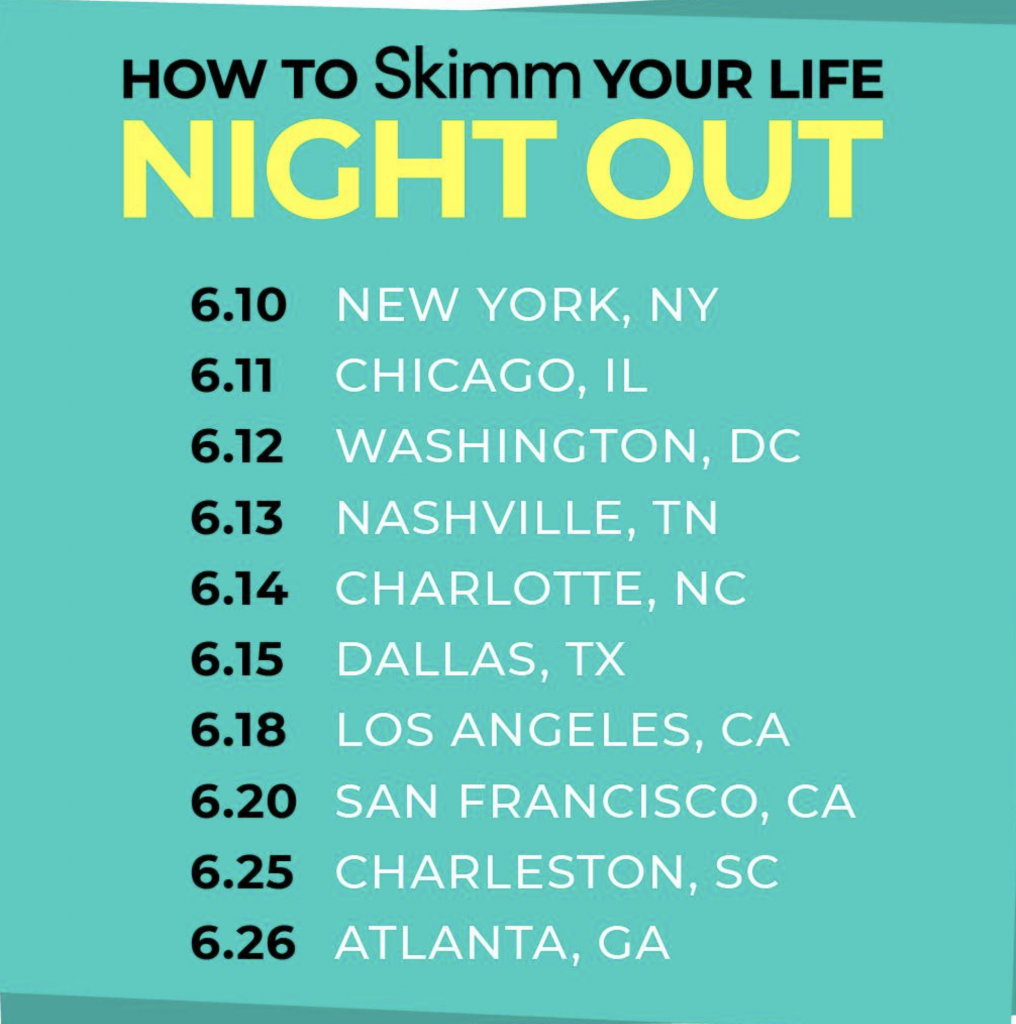 Next up, why you should be listening to theSkimm's newest podcast, SkimmThis.
For when you don't have a retirement fund… 
Don't panic.  Ellevest can get you set up in less than 10 minutes so you can reach all of your money goals. Sans judgment, financial jargon, and guys named Dale in fancy suits. Phew. Get into it  here.*