The enormous burden of student loan debt held in the U.S. is a huge financial issue for women. Why? Because we women hold nearly two-thirds of the$1.3 trillion graduates in the United States owe in student loan debt. "Ugh!," says Sallie Krawcheck, the CEO of the women-led digital investing platform Ellevest. To make it even more burdensome, the research tells us that the pace of women paying that off their loans is slower going for women than it is for men due in large part to that gender pay gap. "Double yuck."  So what do we do?
First, we need to understand the situation at hand. If you are among the millions of women new to the workforce this year, you're in a special niche in the current environment. Whether or not you have heard about the gender investing gap, it's right there, waiting for you to misunderstand or gloss over without any real thought — that's just the way things have always been for women all over the world, and especially in the U.S.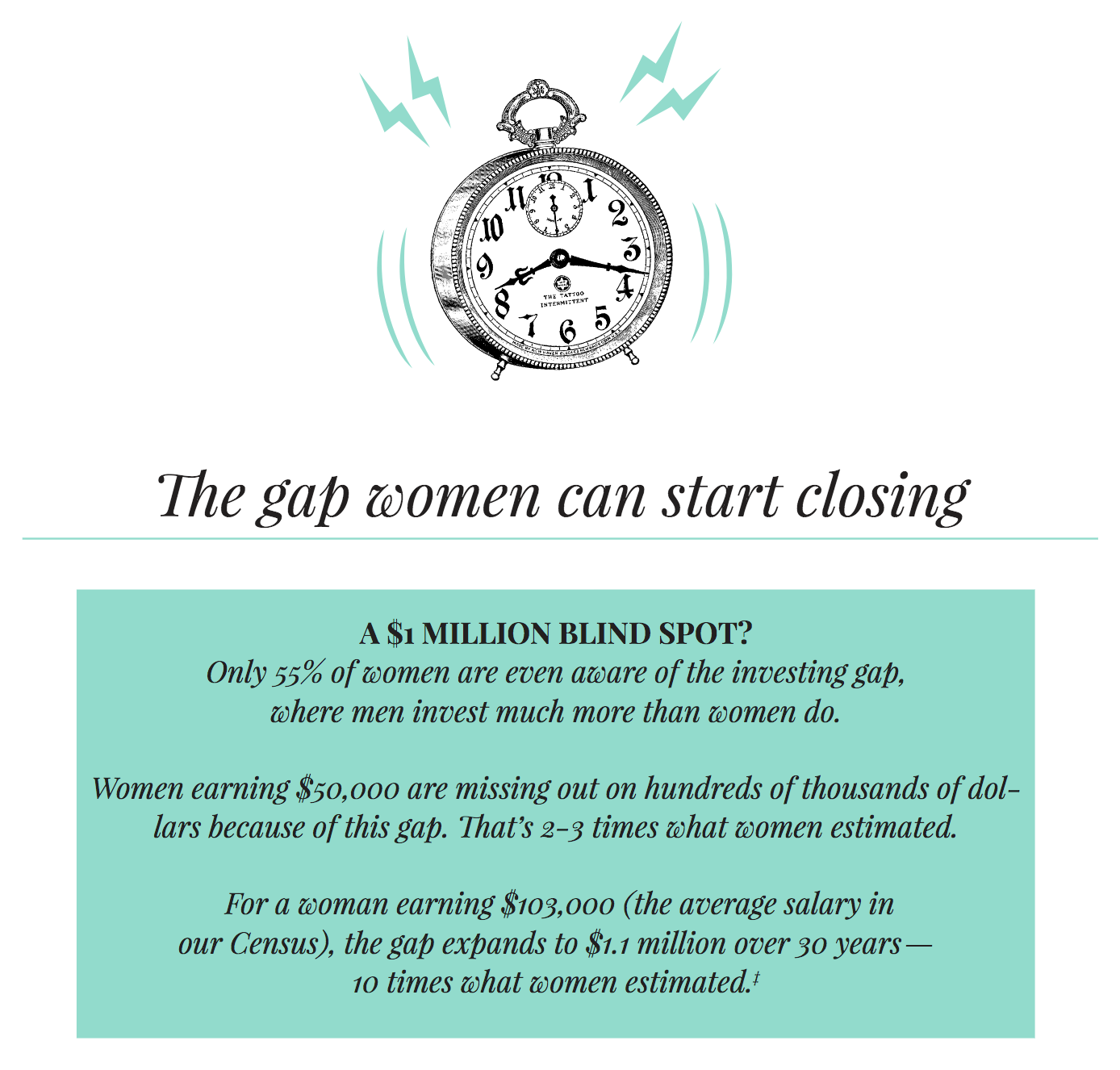 Krawcheck spent nearly 30 years on Wall Street, sitting in high-level positions including CEO of sell-side research firm Sanford Bernstein, CEO of Smith Barney, CFO of Citigroup, and president of global wealth and investment management at Bank of America Merrill Lynch. She's now has made it her life's mission to unleash women's financial power and get them invested in their biggest goals.  Ahead, Krawcheck offers a few tips for tackling student loan debt.
Who's on your side — as a woman
While the above news may sound a little gloomy, it's important to know who is on your side, who can help you save more, and which financial companies are here to help women specifically. This is an important avenue for all women to research and know about, even those who don't think they have much to set aside.
There are often a lot of different interests when it comes to how we manage and spend our money. We want to get out of credit card debt, but we also want to invest. Which is the right thing to do and when?  
Managing your debt isn't as hard as you might think. Here, we share lessons on how you can handle the pay-it-off-or-invest dilemma. At Style Salute, we focus on what's best for our readership — and empowering you to be a financial feminist is key in that process.
But, what does that mean, exactly?
Essentially, it means ensuring that you have the tools you need to succeed financially starting right now, today.
Ellevest, a digital investment platform made with women in mind.
A little more than 12 months ago, Ellevest was founded by the most powerful woman on Wall Street, Sallie Krawcheck. The gender investing gap is what Krawcheck hopes to address with Ellevest.
Rather than doing business as usual, Ellevest takes women's needs into account, including our longer lifespan, our need to begin investing more aggressively at an earlier age, and our ability to plan better when we know better— and with her female-led team of investors, you can rest assured Ellevest is on your side.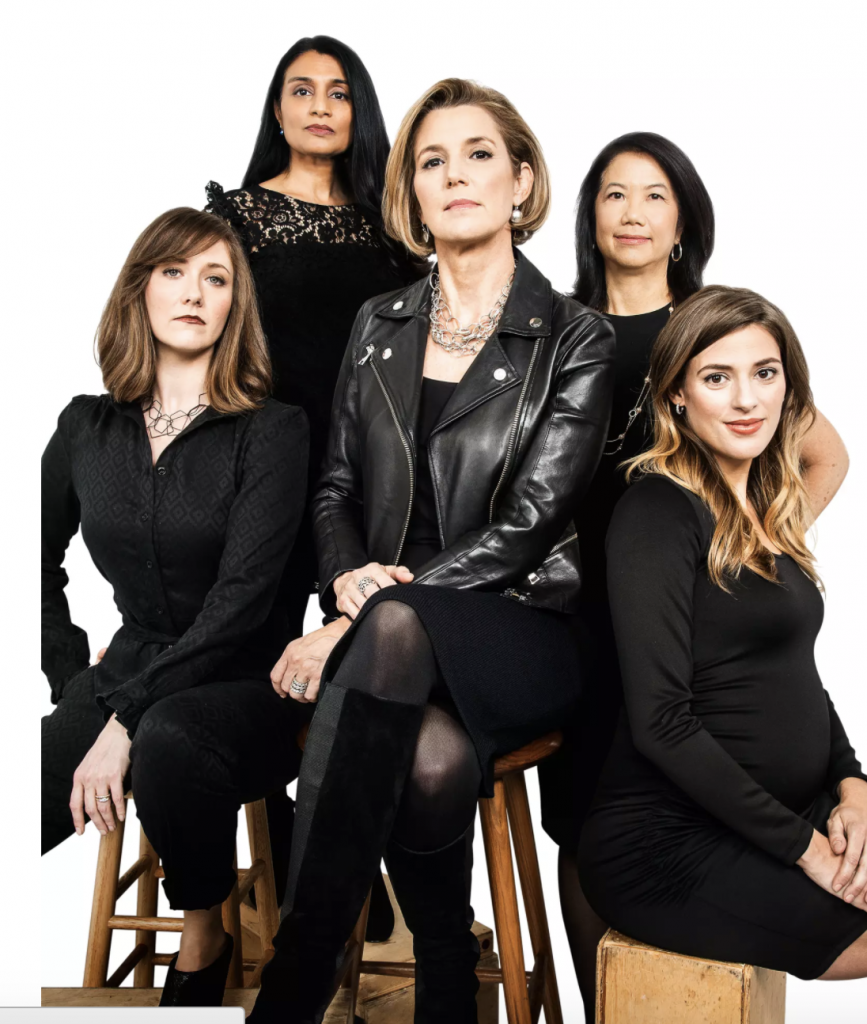 More than simple tools to help you invest, the team of financial advisors at Ellevest have your best interest at heart — it's why Ellevest exists in the first place.  "Money is power, independence, and freedom," says Sallie Krawcheck, former Wall Street executive, and founder of women's investing platform, Ellevest.
So, you have debt?
So, you have debt but you want to invest?  You're not alone: In the U.S., credit card debt just hit to a record $1.023 trillion. Many of us will take on debt at some point in our lives, which enables us to get the education we want or buy a home when we otherwise wouldn't have been able to.
Debt not easy to get rid of, but it is possible,  and it's absolutely worth it. First things first: It's important to know that there is a difference between "bad debt" vs. "good debt," for example, credit card balances are the bad debt. You should pay this debt off immediately — like now — because credit card interest rates run high. In fact, the current average annual interest rate is above 16% .
Try to pay it down as quickly as you can each month. That may mean no vacations, and not as many nights out. But, it's worth it. Then there's "good debt"— aka "debt" that you don't need to pay down right away. At Ellevest, they define "good debt" as a loan that represents an investment in your future (like a student loan or a home mortgage) and that charges an annual percentage rate, or APR, of no more than 4% to 5%.
So, the question becomes, "What should you do if you have the money to pay off "good" debt? Pay it off or invest?"
"Good debt" like the above does not necessarily need to be paid right away, in part because investing your money in a diversified, low-cost investment portfolio is likely to earn you a greater return than the interest on that debt will cost you over time.  At Ellevest, they expect a diversified investment portfolio to return anywhere from 5% to 8% a year — not as much in some years, more in other years — but this is what we expect that it will average*. This means that, over time, it can make sense to keep that "good debt" outstanding and invest in the markets, to earn the difference between the two.
So, in review: Consider keeping "good debt" that costs you less than 4% a year outstanding and investing your money in a diversified portfolio instead.
This does not mean you should get lazy about paying off your debt. You should absolutely make payments on your good debt on time every month and you should check periodically for ways to lower your payments. For example, if you have student loans, putting them on autopay, which can help you save 0.25% from most lenders (a fun little tip we learned). And look at sites like Lendkey to refinance.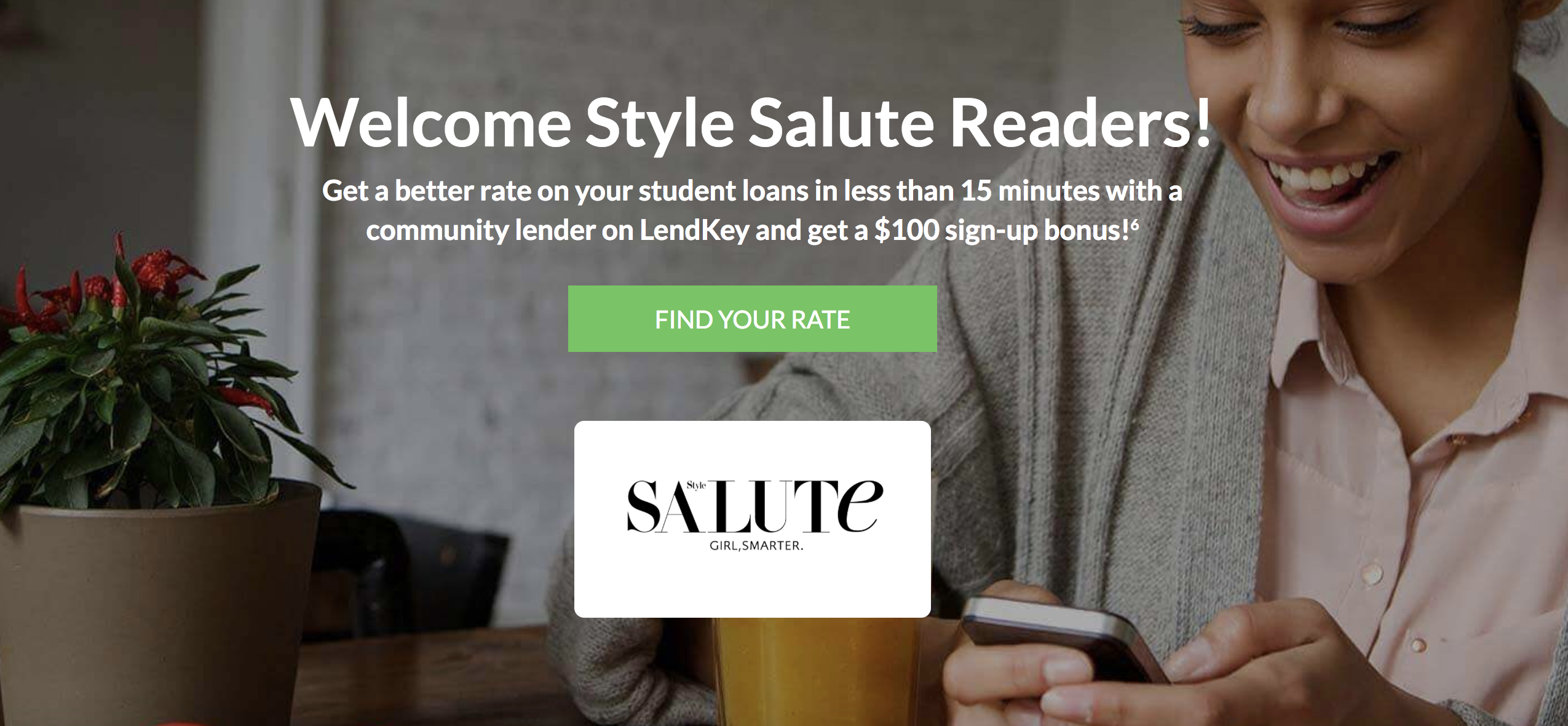 With nearly 70,000 borrowers served, LendKey is a superior option for women looking to find the right option to consolidate and refinance their college loans. Instead of trudging back and forth between local banks who are likelier to give you higher APRs, LendKey offers you a way to simplify the process by bringing the best offers from over 275 lenders right to your laptop screen. The LendKey platform is uniquely qualified to help you for another reason, too: despite working with so many not-for-profit and community lenders LendKey never shares your information with anyone but the lender you choose to move forward with. This means your information is safe, you won't get a bunch of phone calls and emails, and you only work with LendKey from the day you apply to the day you make your final loan payment.

With $2 billion loaned to borrowers across the U.S., LendKey is a premier option for women at any stage in life, ready to take on the world and get rid of college debt in a flash. All you have to do to use LendKey is apply online, get your instant decision, pick your loan term (length of repayment) and type (fixed rate or variable rate), and LendKey does the rest. It's really that simple to start saving and getting out of debt right now.
By using tools like Ellevest and LendKey, you can start saving and investing in earnest for all your tomorrows, including those that land you back in school, in your own home, and retiring without worry. By using modern technology and the people power offered by new agencies that put people—and women—first, you can start to check things off of your high-priority to-do list as early as… right now!