Last year, I was blessed enough to meet my life partner, my love.
Wandering through the lands of Costa Rica with absolutely no plans, my dream backpacking trip.
Literally, the first sunset of my trip, before I had time to even meet or talk to anyone there, I looked out and said to myself, I think I could live here, I think I could really make it work here. Something in my soul felt more at home than it ever had, and I knew I had hit on something special and worth observing. I decided to practice ultimate presence during my trip, and surrender to the flow, with no expectations. I spent days falling asleep to the songs of tropical birds, and mingling in the hostels with people from around the world, and lounging on the hot sands, moving to a new location every 2 days. Reading, writing, meditating, observing, healing, flowing.

I said I had no plans, but I actually had one reservation for about 2 weeks on my trip. I wanted to stay at Casa Zen, a little yoga hostel on the Northern peninsula of the country that was accessible by water taxi. It was literally the only reservation I had made. Great Spirit was calling me there, almost pulling is what it felt more like, actually. In one moment of almost passing by one another, in a crowd full of hundreds of people, under a big full moon, we both turned around simultaneously and locked eyes. It all started with an: "hola" and a smile, a glimpse in time and a moment of soul recognition.

I could write a novel it seems, so much happened on this trip, and the following months. Small details and powerful occurrences, but what I am trying to share is that I met my love and my partner, and for the past year have been on the most amazing adventure.
Our story is interesting and slightly unconventional for sure, but every obstacle we have encountered in our short time together has made us stronger and shown us what we are both really made of, and what we really want out of life.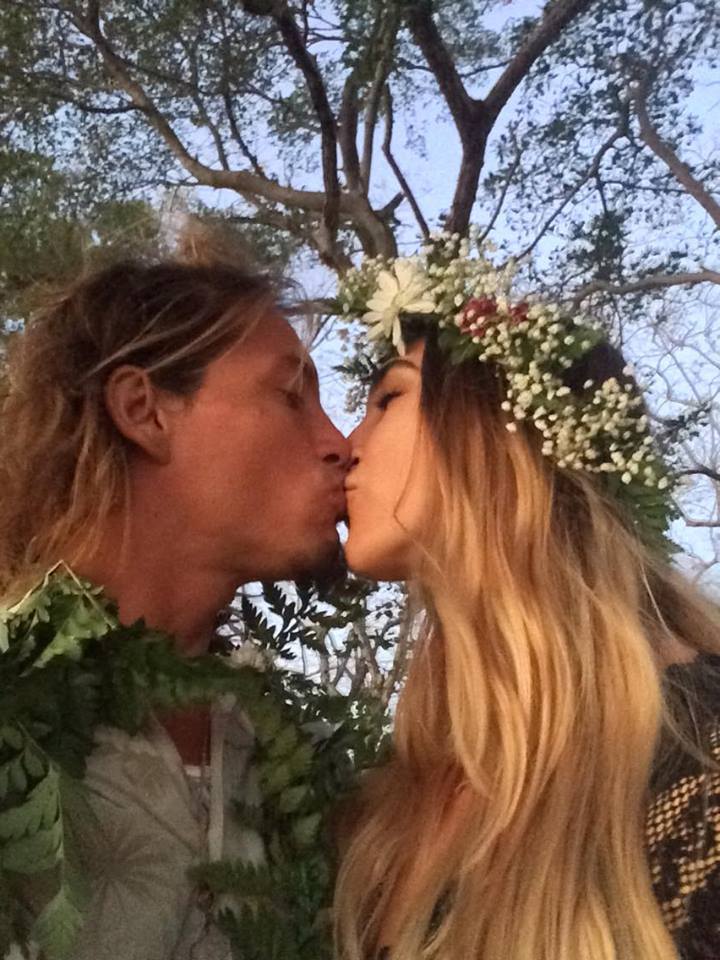 Three months ago we eloped on the beach in Nicaragua. He made me a flower crown, we were barefoot, we didn't match, we had local friends purifying our union with sage and palo santo, a giant rainbow blessing in the background, it was our own, and it was perfect.
In 2 weeks I'm moving to Costa Rica to begin my dream life with my loving, strong, warrior of a hubby. I have no idea where this adventure will take us, and the cool thing is that life is amazing and hard and beautiful and full of the unknown, but that's what makes it magical. Stay tuned for future Costa Rica healing retreat adventures on the horizon.
Namaste, Love, and Ultimate Light.

Have you ever gone on a backpacking trip and had an amazing revelation? Share it with us in the comments below!