The Victoria's Secret Fashion Show is mere weeks away which means our favorite angels are all hard at work getting ready for the big night.
Yes, undoubtedly these women are blessed with special genes, but exercise and makeup can do wonders for everyone — even angels. So what's the secret to their perfectly bronzed, flawless bodies?
Turns out the product behind the seemingly flawless, radiant skin of each model is not exactly what we were expecting. It's body makeup, and the body makeup used and loved by the angels is Vita Liberata Body Blur. It's a product that's part lotion and part bronzer that helps minimize blemishes, cover imperfections, and smooth skin appearance. The secret? The formula contains pigments that reflect HD light, which is great for photos and looks gorgeous IRL. Oh, and it can easily shower it off when you choose.
In other words, if Victoria's Secret models use this product for their big night, it's also exactly what you need to shimmer with confidence for date night, special events, or a fun night out with the girls.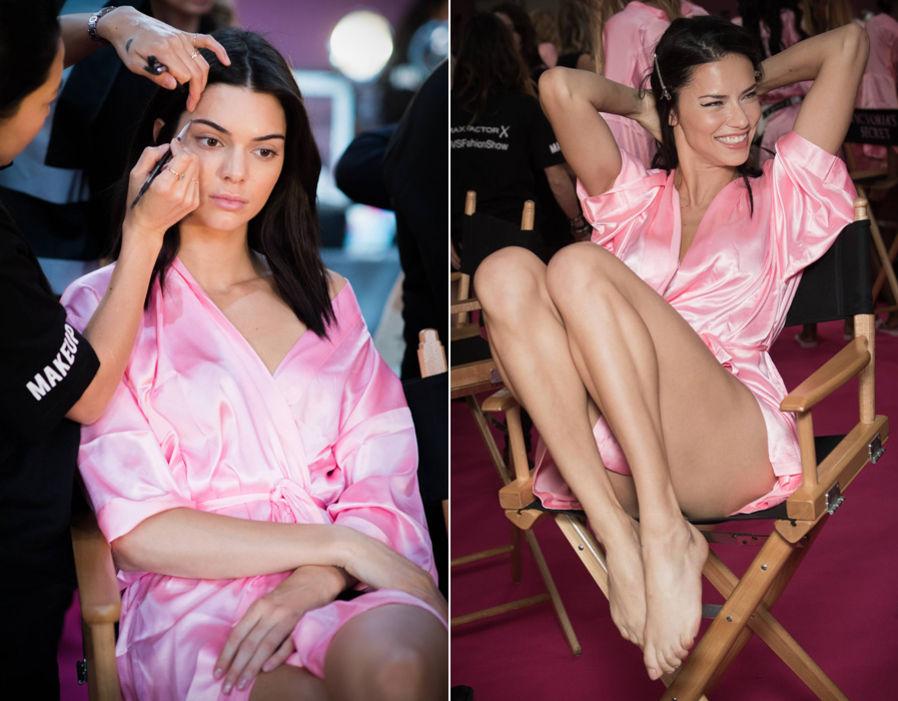 We asked the brand behind the Victoria's Secret Angels gorgeous glow to show us how to recreate the look at home. Vita Liberata's VIP Tanning Expert, Clara Anderson, joined us for a skin finishing masterclass and gave me her top tips for applying body makeup to achieve radiant skin.So, let me be real: I had a date the weekend after our interview and as we all well know, prepping for a date can be nerve-racking. Not only do you have to figure out what to wear, and how to style your hair, but more importantly, you want to create a fresh natural makeup look for your whole body — one that makes you feel confident but never done up.
Having a natural glow all over is the perfect base for your makeup look, makes your skin feel super soft and nourished, and it's perfect if you're showing some skin wearing a dress or skirt.  So, it was the perfect time for a sit down with the artist.
From her must-have applications secrets and favorite products to using body makeup for the first time, I needed to know everything. And two hours, one makeup bag, and a couple glasses of Sauvignon Blanc later, I have some answers.
Keep reading for a crash course lesson in how to apply body makeup for radiant, glowing skin.