Your hair should make you feel confident and sexy – whatever your age. But finding the best hairstyle for you can often be difficult, especially for older women with shorter hair.
Growing older and having shorter doesn't mean you have to start playing it safe with style and beauty trends. When it comes to hair, there's a pretty good chance that you've been clinging to the same hair-do for years. While that's not always a bad thing (let's face it, most of us are creatures of habit), it could end up aging you. 
That said, trying out a new haircut isn't as daunting or dramatic as it sounds. Johnny Ramirez of the Ramirez Tran Salon in Los Angeles has spent years perfecting his trademark "lived-in", "low-maintenance" look, which got everyone online talking. With his personalized application procedure, you can rest easy knowing you're in safe, professional hands.
If you're thinking of shaking things up, we've compiled 35 hairstyles that we think look incredible on older women.
1. The Layered Bob with Side Bangs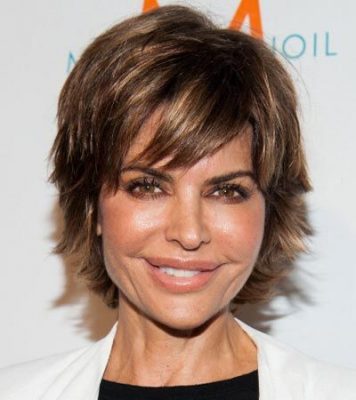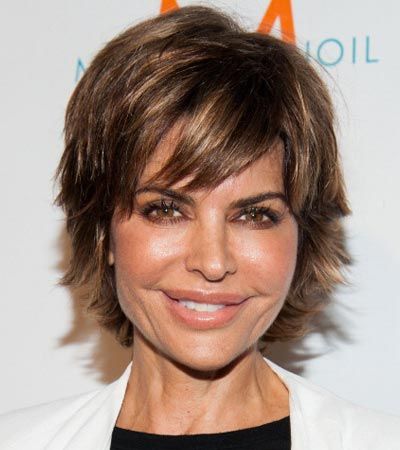 This Real Housewife of Beverly Hills is famous for a myriad of things, including her hair. Lisa Rinna's favored shag haircut features short, feathery layers to soften the angles of her face.
2. The Textured and Curly or Permed Do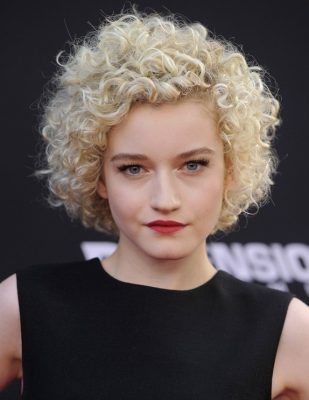 Embrace your natural curls like Julia Garner. The short permed hair doesn't have to be super voluminous. Garner, the Ozark star looks fantastic with these textured curls, swept away in a side-part. The pros at the Ramirez Tran salon are famous for cutting and coloring your hair in such a way that it'll still look tip-top without any styling.
3. Deep Side Part Bob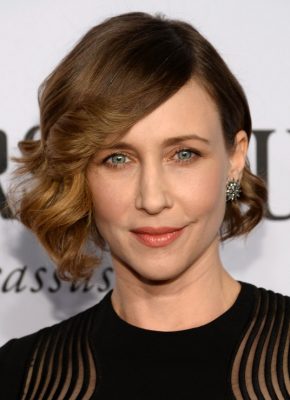 Short hair doesn't have to be synonymous with "boring". Opt for a dramatic parting, like Vera Farmiga, for instant old Hollywood glam.
If you're wanting healthier hair and skin (and who doesn't?), the answer could be as simple as changing your water filter. If you're building or home is older, it's very likely that the pipes are old and because of this soluble minerals, heavy metals, and chlorine creep into the drains and cause damage to your hair and skin in a variety of ways. Untreated shower water can cause dryness, change in texture, change in hair color, and even hair loss. Wanting to give their clients the best results treatments, the teams at Nine Zero One Salon created their own shower filter, Raindrops901.
Raindrops™ custom formulated 6 step filtration process combats hard water and removes up to 99% of the minerals, heavy metals, and chlorine in your shower water. This shower filter will be your hair, skin, and health's best friend.
Please add product name.
4. The Wavy Lob
We love Felicity Jones' messy curly haircut. The bangs appear to make the hair more full, and the long layers are perfectly easy to maintain.
5. The "Karlie" or "Chop" Haircut
In 2013, the New York Times called the trimmed hair of Karlie Klos the "cut of the year" and now it's back. Vogue called this look the Chop, others have named it the Karlie.
6. The Neat Pixie
Jamie Lee Curtis is someone who's refreshingly okay with her grey hair. She's often seen sporting a silvery pixie cut that's well suited for medium to thick hair.
7. The Cool-Girl Buzz
Perennial cool-girl, Zoe Kravitz, looks incredible with their sharp, black pixie-cut. It's a perfect style for those looking to highlight delicate facial features.
8. The Side Sweep Pixie
We absolutely love Halle Berry's signature sweeping bangs. The only downside? You're going to have to style them everyday – highly worth it, though!
9. The Long Wavy Lob
Teri Hatcher's longer bob features soft curls that give a slightly romantic, bohemian feel. This style suits pretty much suits everybody.
10. The Classic Full Bob Cut
Dame Helen Mirren has previously admitted that she sometimes cuts her own hair. Either way, she looks fabulous in this classic bob cut.
11. The Full Side Sweet Pixie
Deep side-parts and sweeping bangs, à la Scarlett Johansson, are both casual yet dramatic. It's the kind of style that'll never make you regret cutting your hair short.
12. The Buzz
Maria Borges made history when she waltzed down the Victoria's Secret Runway sporting her natural hair. While we don't have a runway per se, we're adopting her principle into our everyday lives.
13. The Full Bang Pixie Cut
Tyra Banks' hairstyle is an ideal way to add some funkiness to your everyday attire. The gorgeous hazel color complements her eyes perfectly, and the wispy cut creates a super-cool faux-hawk.
14. The Full Side Part Lob
Hoda Kotb's signature do is features sleek face-framing layers and honey blonde highlights that always adds a summertime vibe. If you're thinking of changing your hair color, there really is no one quite like Johnny Ramirez to advise you on your perfect look.
15. The Sweep Pixie
We love Emma Thompson's short, swooping cut. To recreate this look at home, be sure to use a round brush to flip the ends out.
16. The Wavy Side Part Lob
Viola Davis' short wavy cut is beautifully timeless and features soft, long layers.
17. The Voluminous Lob
Shoulder length hair is a great way to give the impression of thicker, fuller hair. The middle parting keeps the look fresh and youthful.
18. The Blunt Bob with Bangs
We couldn't do a piece on short hair and not include Anna Wintour's iconic blunt bob with bangs. This look means serious business and is perfect for older women.
19. The Shaggy Bob
20. The Asymmetrical Deep Side Part Bob
If you're feeling gutsy, opt for a deep side part bob, like Robin Wright. Her haircut made a fierce impression while she took on the role of Clare Underwood in Netflix's highly popular House of Cards.
Sarah Paulson looks divine in a super short bob that's deeply parted to one side. It's a prime balance between elegant and edgy.
21. The Wavy Middle Part Lob
Beachy waves don't have to be reserved for longer hairstyles. Take a cue from Michelle Pfieffer, and incorporate some soft curls for an easy, effortless look.
22. The Buzzed Pixie Bob
For a more manageable buzzed pixie cut, keep the top slightly longer to give you versatility when styling.
23. The Blunt Lob
Keira Knightley would look great with any hairstyle, but we're especially loving this razor cut bob. Keep the back slightly stacked to make the angles appear even sharper.
24. The Angular Lob
Upgrade your hairstyle with this another angular cut, but in the form of a lob. It's a fun, modern look that works well for any occasion.
25. The Wavy Lob with Bangs
Alexa Chung's shaggy do has the perfect blend of texture, layering and bluntness. We think it's a great example of the "lived-in" look that Jonny Ramirez is renowned for.
26. The Neat Wavy Bob
Margot Robbie's short wavy cut is a low-key style with big impact. It's simple, flirty and chic.
27. The Slicked Back Bob
Julianne Hough's slicked-back bob is just so damn cool and would look amazing on older women.
28. The Long Wavy Bob
Short bobs are the best way to slim down a fuller face and draw attention to the eyes. We love Anne Hathaway's slightly textured, slightly angular bob for this exact reason.
29. The Soft Side Part Bob
A-line bobs, like the one Emily Stone opted for, suit almost any face shape and hair type. It's a timeless haircut that you can keep fresh by experimenting with layers and bangs.
30. The Ideal Slick Straight Lob
There's just something highly sophisticated about straight hair. Jodie Foster's straight bob is simplicity at its finest.
31. The True Pixie
Kris Jenner's hair has a whole fan base of its own. It's an iconic pixie cut that looks classy on older women.
32. The Whispy Grown Out Bob
Here's another wavy bob to show your hairstylist. Danielle Brook's cut as enough movement and texture to give it an easy, casual feel.
33. The Blunt Side Lob
Jess Weixler's short cut works well for women with thicker hair. This style will always be in fashion and is surprisingly easy to style.
34. The Clean Pixie Cut
This simple pixie cut that Dannii Minogue wears is ideal for those with a round, oval or heart-shaped face.
35. The Asymmetrical Side Sweep Pixie
If you're feeling gutsy, opt for a deep side part asymmetrical pixie cut, like Robin Wright. Her haircut made a fierce impression while she took on the role of Clare Underwood in Netflix's highly popular House of Cards.