Adulthood comes with its fair share of responsibilities. Unless you're an actual superhero, it can be a hard ask to always stay on top of things, especially when it comes to personal finance. If you're in need of a little help managing your money, a budgeting app may be the answer.
There are so many money management and budgeting apps to choose from these days. Having so many to choose from can be difficult, which is why we've done the hard work for you by making a list of the best budgeting apps out there today. Keep reading for the most efficient and useful budgeting apps that you can download right now.
Brought to you by the creators of QuickBooks and Turbo Tax, Mint is one of the most well-known budgeting apps – and for a good reason. Through Mint, you can track spending and create budgets by connecting all your bank and credit card accounts in one convenient place. Mint will remind you when bill payments are due, what you owe and what you can afford to pay based on available funds. The app will also display your real-time credit score for no added cost.
We love how Mint automatically categorizes transactions, tracking them against a budget. As a result, you can be more mindful of exactly where your money's going.
You may also use your Digit savings to fund your checking account. And if you do find yourself with an overdraft, Digit will cover the bill. To top it off, every three months, you'll receive 1% of the average balance in your Digit savings account, which could start to add up pretty nicely.
Albert is the definition of "set it and forget it". When you sign-up, Albert provides suggestions for financial goals that you can tweak as you see fit. Dragging your goals up or down on the homepage will determine how aggressively the app will save toward each. Once that's done, Albert will automatically start transferring money into Albert Savings located in the app.
Mvelopes is a great app for anyone looking to revamp their spending habits. When you sign-up, Mvelopes will ask you to select financial goals most important to you. Then, you'll be asked to connect your bank accounts, state your income and create a categorised budget using the age-old envelope method. After adding money to the digital envelopes, you can start tracking your expenses by seeing how much you've spent from each one.
The app is extremely user-friendly and is the perfect option for first-time budgeters.
⇒ Start Budgeting with Mvelopes
6. Best for Budgeting and Investing: ELLEVEST
Sallie Krawcheck, a former Wall Street executive, is the founder and C.E.O. of Ellevest, an investing platform that helps women reach their financial goals. Ellevest is one of the few money apps out there that offers gender-specific advice. When you download the app, you're expected to complete a questionnaire, outlining your financial goals and any hurdles that may prevent you from achieving them. Professionals will then take a look at your answers and set up a personalized portfolio that depicts how much you want to invest. It's totally free and you can change your details at any time.
The Ellevest app is available for both Digital and Premium users that already have an investment account on the Ellevest web platform.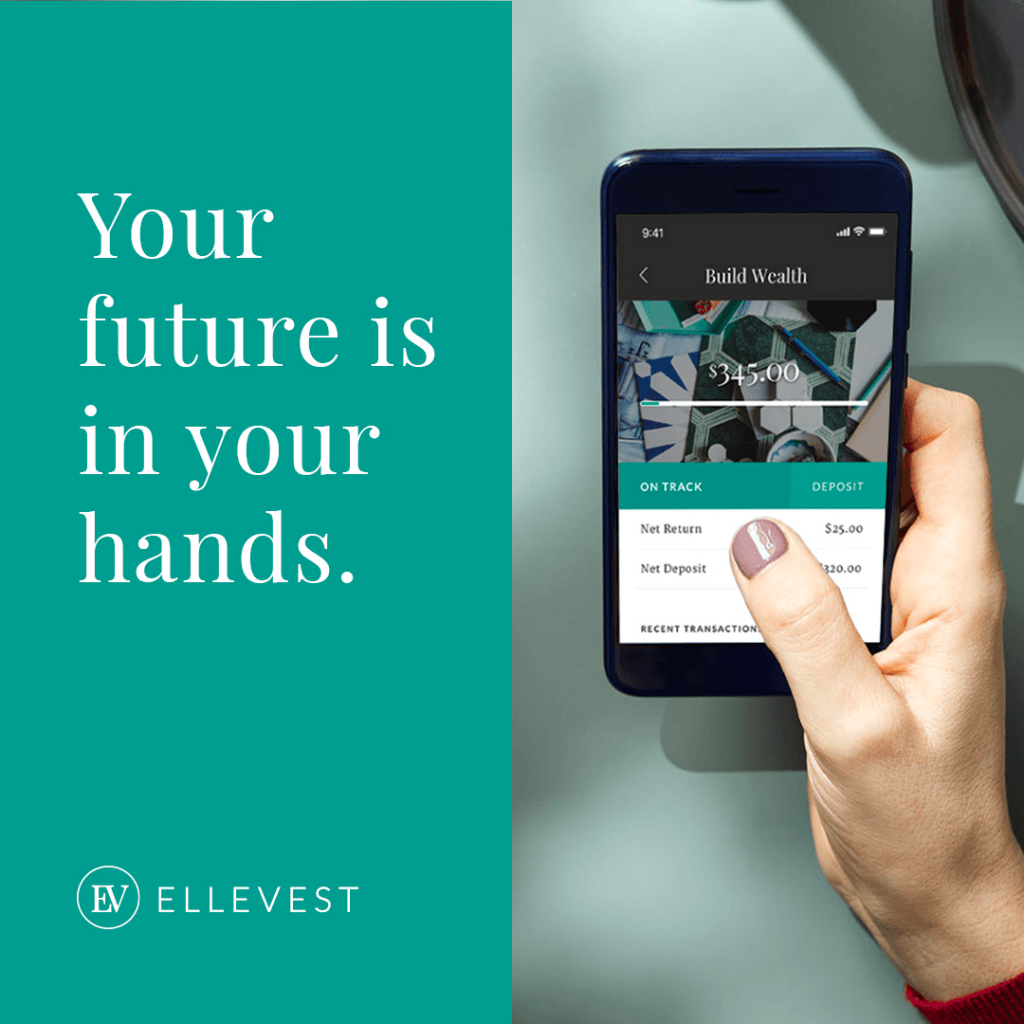 In a planning mood? See how a investment plan could help you manage your future. Ellevest is one way to do it. You can get a personalized portfolio in under 10 min. And it's made by women, for women.
⇒ Start Planning for a Retirement You'll Love With Ellevest
Manually entering your expenses can sometimes be, well, tedious. Wally makes life easier by letting you take photos of your receipts, using your geo-location to fill in the relevant information. The app will help you track your income and expenses, alerting you in case you overspend.
A major benefit of Wally is that it supports pretty much all foreign currencies, which is excellent news if you're based outside the States or are traveling.
Like Ellevest, Acorns allows you to budget and invest your money instead of spending it. The app is focused on helping you invest your spare change automatically. You can sign up in no time to save and invest more money.