When you're on the serious search to meet 'the one', dating is an inevitable and huge part of the process. Dating is important throughout all stages of your relationship once you have found "the one". Dating brings you closer to the one you are with and helps with the creation of memories that you will cherish forever. Dating should be fun and keep your relationship interesting, so it's important to try new things.
In the early days of a relationship, everything is new so it's extremely important to be yourself. You'll only trick yourself into a bad relationship if you pretend to be something you are not. You want to be comfortable and should dress appropriately for the outing whether that means throwing on a cute dress or athleisure. It's easy to be thrown off-course when you don't feel like yourself because of an article of clothing that just isn't you or doesn't work with the planned activity.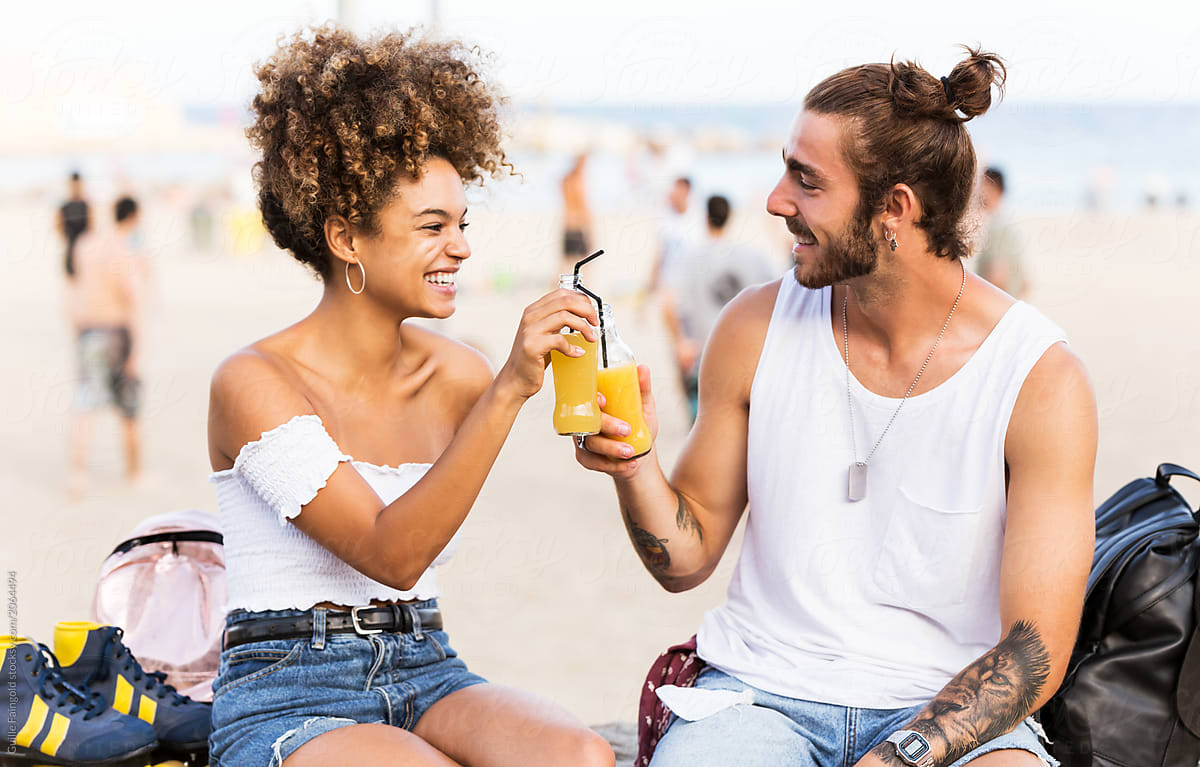 Most importantly, have fun, whether you're seeing a movie, having dinner, or visiting a museum. Don't stress or worry too much about whether or not they like you. This is your time and regardless of the activity you choose to do, be sure to enjoy it. The more relaxed you are, the better time you'll have. Take advantage of the unknown and embrace it.
Dates needn't always have to involve dinner and a movie.
Check out these outside-of-the-box ideas below, they might make you feel like you can't wait to start dating.
1) Take in some local music
Check the listings to see which locals bands are playing and where. It may not be the best place for a quiet conversation, but it's a good environment to test your comfort level around someone when talking isn't an option.
2) Check out a karaoke bar
Karaoke can bring out the best or the worst in someone. It's a chance to show off your singing skills or laugh all night at those who can't hold a note. True personalities can be revealed with a night of karaoke. 

3) Take a hike
Fresh air and exercise can only do a body good. Check out the wildlife and commune with nature. Many national parks have several different trails to suit your interests. If you have a dog, find out which trails allow them and add a furry dimension to the outing. 

4) Go geocaching
Take your hike to the next level. Everyone loves a good scavenger hunt and geocaching will get you out of doors and into nature. Geocaching is great for all ages and adds an adventurous element to your hike.
5) Get locked in a room
Escape rooms are the biggest craze lately. There are so many types of these new puzzle rooms. You could be locked in a room with a Zombie, a crazy cat lady, or a space shuttle. You have to solve all the puzzles in the room to free yourself. This tests your skills and teamwork. It might help you find out how well you work together and how good a match you are.
6) Go rollerskating
You won't believe how fun this is! The nostalgia around roller skating alone is enough to give it a try. Plus, it's a great work out and will keep both of you laughing because unless one of you skates often, you'll likely be falling — a lot). 

7) Shooting range
If axes aren't your thing, check out a shooting range. Experience what it feels like to hold a gun in your hand and to pull the trigger. Test your own comfort level in this environment.
8) Rent a canoe and have a picnic
Enjoy nature while slowly paddling down a river. Canoeing offers a different perspective on nature and is great exercise. Bring a lunch to enjoy while canoeing or pick a perfect location in advance and park the canoe while you picnic in a secluded patch of forest.
9) White-water rafting
Ready for some excitement. Hit the rapids with a trained guide to tell tall tales from the river. During the less rocky stretches of the voyage, you can see check out the flora and fauna. Caution: you will get wet so make sure you have a change of clothes.
10) Play a board game
You'd be surprised what you might learn from a friendly game of Scrabble, Apples to Apples or Bananagrams. Watch the competitive streak spring to life in both of you.
11) Visit a casino
If you are feeling lucky, try the slots or the tables. If you win, you may come away with a profit and a free date!
12) Take a yoga class
Yoga brings balance to your day. Why not share that with your significant other or a potential Mr. or Mrs. Right?
13) Take a glass-blowing class
Glass-blowing has been around since the 1st Century. Engage in one of the techniques that have been passed down over the years and create a unique piece of art. You could make a vase or ornament as a keepsake from your date.
14) Go on a food tour
Many towns offer unique food and wine tours where you can sample fare from several restaurants in one night. Try as many as you can and plan future dates to visit the places you liked best.
15) Take a cooking class
If you are afraid of small talk while you wait for your dinner to arrive, be the cook instead. Not only will you learn and share some culinary tips and tricks but you'll work together to create a delicious meal.
Keep scrolling to shop 20 stunning cocktail dresses that are hiding on Amazon.