With festival season upon us, it's got us thinking about what the big trend is this year. Who could forget the flower crowns of 2015 and the choker resurgence of 2016? With there being one defining trend every year, we're calling what this year's hot trend is. While there are few out there, there is one, in particular, that we are so excited to try this year: celestial star freckles.
Star freckles have quickly become a thing on Instagram and is trending in a big way on Pinterest. We tried the look ourselves on our Snapchat channel last week and LOVED IT! It's fun, super easy—and just so pretty.
Keep scrolling to get inspired—plus see what you'll need to get the look for yourself!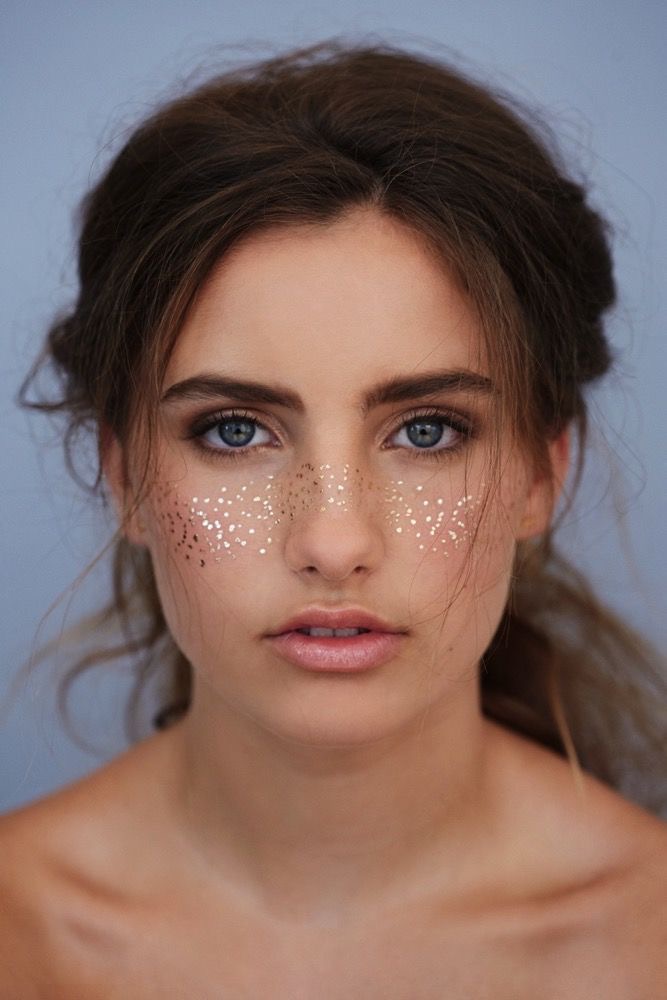 WHAT YOU'LL NEED:
1. Star confetti

2. Glitter glue

3. Tweezers

HOW TO APPLY:
Using your tweezers, pick up a star lightly, tap it onto the glue until it's tacky, and then stick on your face—Taaa-da! There are no rules to where you should place the stars—that's where the celestial comes in. Have fun and create your own galaxy!
Will you try the star confetti makeup trend? Tell us in the comments below! Next, discover the most flattering ways to wear boho-chic!