Whether you've been diligently studying the runways or simply spent time on the internet recently, you know that fanny packs are back.  And while I'm often the first to balk at seemingly over trendy "It items", when it comes to 90's accessories, I can see why the fashion world at large has welcomed said fashion accessory.
After all, it's convenient, super stylish, and versatile. So, where should you get yours? I got my favorites on Amazon. Before you turn away, hear me out.
Amazon is usually not the first place I go when I'm shopping for trend pieces. If you looked at my recent Amazon purchases, it's a plethora of life items, like toothpaste and Drano.
Lately, though, I've been navigating around in the fashion section, and I have to say that I've been pretty impressed by the solid fashion items on offer.
Over the past month, we've shared a plethora of fashion items hiding on Amazon like the best sports bra for busty women, the beauty products everyone is buying from Amazon, and all the fall trends our editors are shopping on the world's largest shopping destination from the $6 item Amazon shoppers are loving right now and the best leggings rated by reviews.
Today we're adding to the list and sharing the affordable fanny packs we're adding to our shopping cart before the new season begins.
From iconic brands like Everest and adidas to more undiscovered brands, there's a selection and style for everyone all under $100. To give you more of a sense of how to wear it, we're also sharing how we style fanny pack with our favorite outfits. There is, of course, the traditional way to wear it — around your waist. But, lately, we've been seeing a few other styling iterations.
For instance, in case you aren't caught up on your Kendall Jenner style news, she's suddenly really into fanny packs and wearing it in a new way: across her upper body, like a sling.
Check out the look below, plus, keep scrolling to shop the fashion girl–approved fanny packs we're adding to our carts.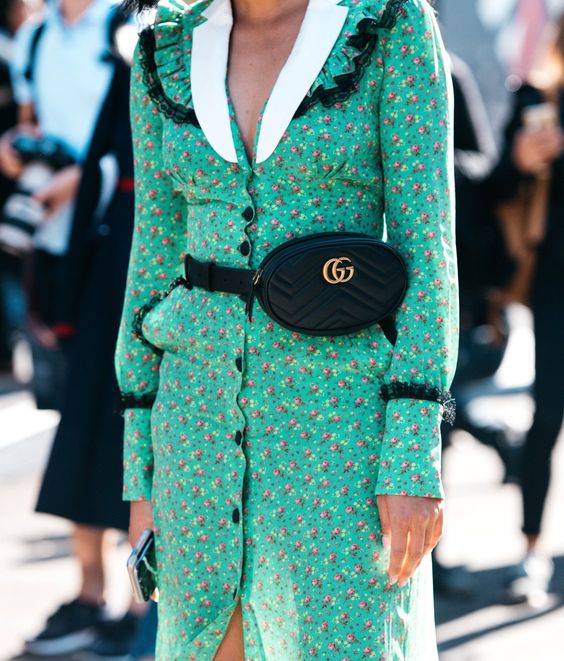 Styling this "Gucci look" waist pack with something understated like rigged denim pairs best.