How do you respond to feedback? Think about this question a moment—because according to Sheryl Sandberg, COO at the helm of Facebook, it's one of the most important questions you'll ever answer.
According to a recent article published in Inc., Ms. Sandberg was asked the question: "What's the number one thing you look for in someone who can scale with a company?"
Sandberg's reply:
"Someone who takes feedback well. Because people who can take feedback well are people who can learn and grow quickly."

"Nobody's right all the time. That's why criticism can help us to grow; unfortunately, emotions often prevent us from taking advantage of negative feedback," says Ms. Sandberg.
It's no secret that responding defensively (or worse: emotionally) to feedback can be awful for your growth in any career. Instead, when given feedback, it's recommended to ask yourself the following:
—How can I use this feedback to help me or my team improve?
— Putting my personal feelings aside, what can I learn from this alternate perspective?
Simply put, most criticism is rooted in truth—so responding well and learning from the feedback will help you grow at a company and as an individual. But, it asks you to be honest with yourself, constantly.
This is one of the greatest career lessons for every career-minded women. And so, it is in our own interest to take feedback well, (both positive and negative), learn from it and apply the lesson in your work.
Now that's an inspiring woman and some seriously powerful advice. For more inspiring career tips, add the following books to your shelf this spring. No time to read? Try the Blinkist app. Read or listen to the key insights from the best nonfiction books in a matter of minutes! Try now!


This story is part of Style Salute's Empowering Women and Workplaces initiative. Style Salute, a media company dedicated to helping women live a smarter and more stylish life, scouts experts from all over the world to help readers tackle big decision-making moments by giving them the information they need to make informed and empowered choices whether that in civic engagement, finance, career, health, wellness and more.   
Another habit that makes you feel irresistible to yourself? Organizing your $$$. Not sure where to start?
Don't get all flustered. Our friends at Ellevest know a lot about how to handle that cash money. Their digital service uses an algorithm specifically designed for women's incomes and life cycles to figure out the best investing strategy for you. Plus Style Salute readers get a little something extra to start you off. Learn more here.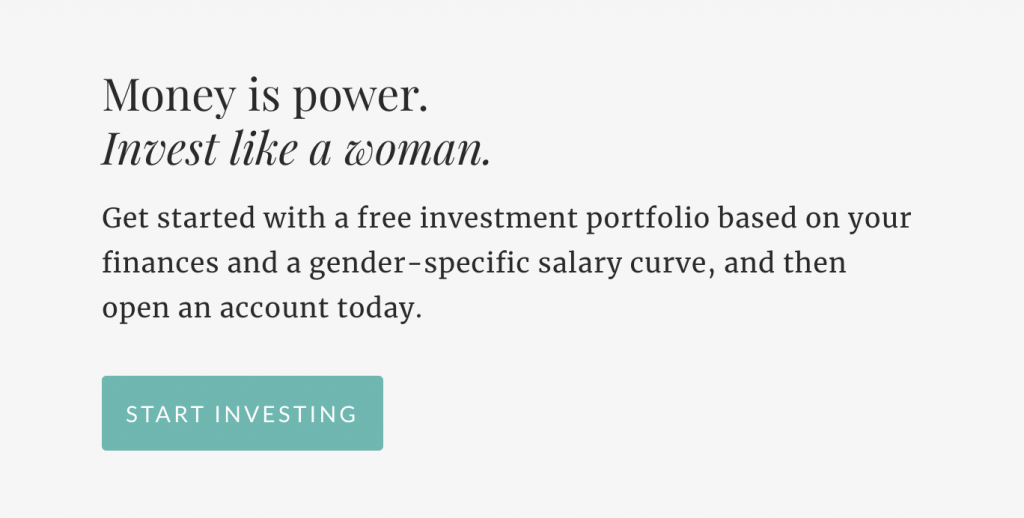 In search of even more financial wisdom, here are more personal finance topics for you:
The One Money-Habit All Wildly Successful Women Share
How Saving $15 A Day Can Make You A Millionaire
3 Reasons Why You Need a Roth IRA- Even If You Have a 401(k)
Disclosures: We're excited to be working with Ellevest to start this conversation about women and money. We receive compensation if you become an Ellevest client.
Questions? We're here to help. Leave us a comment and we'll get back to you!
No time to read? Try the Blinkist app. Read or listen to the key insights from the best nonfiction books in a matter of minutes! Try now!