Mary Helen Bowers is a facilitator for making ballet-inspired workouts accessible for women everywhere.  It was her passion for inclusion and empowerment that led Bowers to leave her the New York City Ballet (a profession she loved) to create a fitness company designed to give anyone a dancer's toned, elongated and powerful physique.
Sought out by A-list celebrities, supermodels, and people around the world, Ballet Beautiful is the go-to regime for anyone seeking a targeted and highly effective workout with transformative results.
Dance experience is not required.
Her transformative workouts are favorites amongst the fitness guru, expecting mother, Victoria's Secret models, celebrities, and anyone who has a special place for dance in their heart. You can twirl into their New York studio for a one-hour transformative workout, or stream a workout right from your living room.
In this installment of The Pivot, a series in which we spotlight women who've made major career changes, we catch up with Bowers to chat with her about taking that leap of faith, going after and seizing opportunities, fearlessly taking risks, and how she balances it all.
Mary Helen Bowers, CEO, and founder of Ballet Beautiful.
STYLE SALUTE: Tell us about your first career path.
MHB: It started as a child, as a little girl that loved dancing more than anything. I set my sights on coming to New York City, and being a professional ballerina; I knew I wanted to dance with one of the big companies. At fifteen years old I was invited on scholarship to attend the School of American Ballet in New York City. The following year I was invited to join New York City Ballet. That was the start of my professional dance career which kicked everything off.
STYLE SALUTE: Tell us about your current career path and business?
MHB: Ballet Beautiful is a ballet-inspired fitness and lifestyle business that was born from my experience as a professional ballerina. We offer an incredible monthly subscription with customized online workouts, books, DVDs, activewear on our website www.balletbeautiful.com.  We also offer private and small group training in our flagship Soho studio in NYC.
I have always loved dancing and sought to find a way to share the athleticism and grace of dance with people beyond the boundaries of the professional dance word.  Making ballet a fun and healthy part of people's everyday lives is a huge driver behind Ballet Beautiful.
My background as a professional ballerina played a huge role in how I developed the workout and company. After dancing with New York City Ballet for ten years I retired to complete my Bachelor of Arts degree at Columbia University. If you are thinking about going back to school I would say it's never to late!  In college I took a lot of time off from dancing and working out – my body and mind needed a break. When I realized that my body needs to move and I was ready to begin working out, my body had also changed. I had gained weight and was uncomfortable going back into ballet class. I was also totally unmotivated to go to the gym! Rather than forcing myself to train my body in a certain place or a certain way I leaned into that feeling.  I started working out from home and picked up with a simple system of exercises that I had created for myself as a ballerina to use backstage and in my free time as a professional ballerina.  My ballet muscles, which had not been in use, responded quickly to the workouts. While before I was spending ten hours in the dance studio every day, I was now working out for forty-five minutes from the comfort and privacy of my home. Seeing this change in my body was very motivating and exciting and that was the beginning of Ballet Beautiful.
It has been very exciting and rewarding to build this company, particularly as the growth has been so organic.
For me Ballet Beautiful is not about not just thinking about myself, but how I can share the athleticism and grace of dance with others. Ballet Beautiful is about empowering women through fitness and making them feel more confident and strong. There is nothing more rewarding than seeing the impact that our workouts and company are having on women's lives around the world.
STYLE SALUTE: How did you make the transition from dancer to entrepreneur to opening your own studio?
MHB: The first problem to solve the workout itself. Once I realized I had created a great workout that was changing my own body I began to share it with others. I was very fortunate to connect with very inspiring clients early on. Natalie Portman was one of my first clients and we trained together to prepare her for her starring role in the film, Black Swan. Because the company was very young, I was free to devote a lot of time to training Natalie and preparing her body for this incredibly intense film.
As I traveled around the world and worked with Natalie, I was simultaneously working on the business, and building my website so I would be ready when the film hit the theaters. I knew that the launch of Black Swan was going to be a special moment for me as a businesswoman and did everything in my power to make sure Ballet Beautiful was up and running. This was a huge boost for the company because Black Swan brought ballet fitness to the forefront.
STYLE SALUTE: How did your professional ballet background help build this company?
MHB: The discipline of dance and the work ethic that ballet instilled in me has closely informed the way that I have built the company. When starting a business you have to invest a lot of time and energy to see a return, and that return is not necessarily immediate. To be successful you must believe in your vision and yourself more than anyone else.
STYLE SALUTE: What is it like teaching ballet from a fitness perspective to non-dancers, as opposed to teaching a classic ballet class?
MHB: It's very different. Ballet Beautiful is a great workout for anyone. It's terrific cross-training for a professional dancer but you don't need dance experience to use and love the workouts. Our target client is the woman who loves ballet, danced as a child, or maybe never danced at all, but is looking to infuse her day with the strength, grace, and beautiful elements of ballet. I'm trying to connect the artistic elements of ballet with a workout anyone can use. We see that our clients either gravitate toward workouts that are very close to a ballet class, or on the other end, focus on extreme fitness and toning.
Some people want to feel like they're dancing with the true ballet experience, and others want to just look and feel their best. In our subscription, we offer both spectrums – the Ballet Basic workout series which are dance-based workouts and a more fitness driven Supermodel Series. The results in terms of your body are both fantastic for building lean muscle tone.
We want to be the destination for someone who is seeking a true ballet workout, but also for those who want the body shape that this workout provides, without an intimidating ballet atmosphere. So we offer both. Ballet Beautiful is a place where everyone can go to build strength, tone and confidence in their body.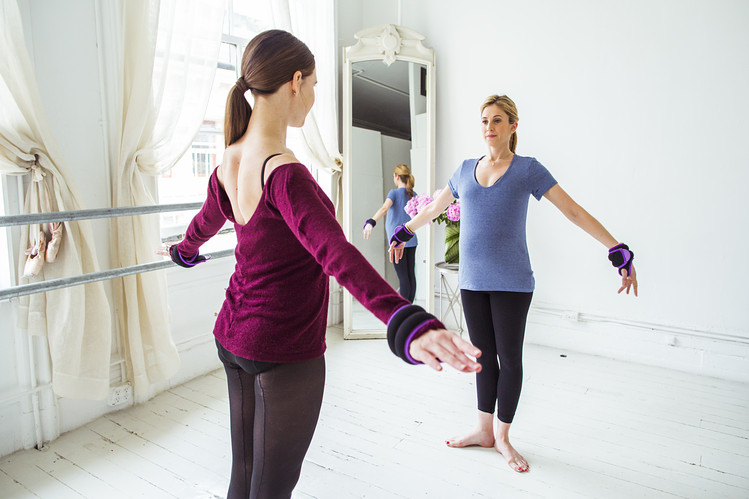 From center stage to fitness studio, hear what founder of Ballet Beautiful, Mary Helen Bower's, says about taking the risk and making a career change.
STYLE SALUTE: How does your attitude and method to this workout differ from any other NYC workout or barre workout?
MHB: We are the most authentic workout in terms of our connection to dance. You can be a barre instructor with never having taken a ballet class. At Ballet Beautiful all of our teachers are ballet dancers and every step in the program that by ballet and a dancer's daily training.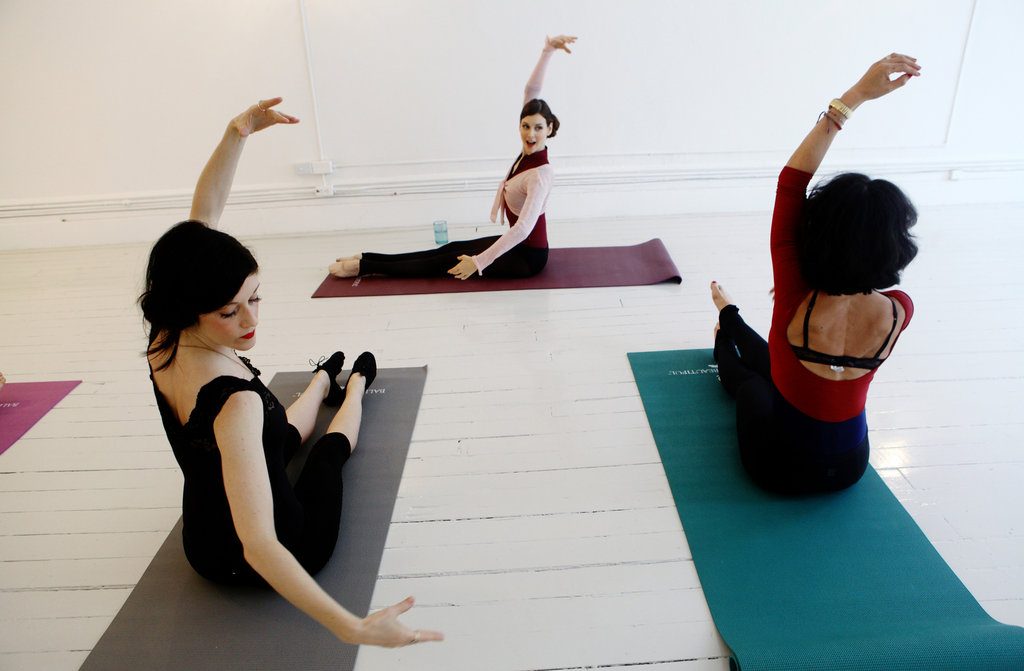 From center stage to fitness studio, hear what founder of Ballet Beautiful, Mary Helen Bower's, says about taking the risk and making a career change.
STYLE SALUTE: Why can anyone participate in your classes? What are the benefits?
MHB: Ballet Beautiful is a destination for anyone who wants to become stronger, leaner, work on improving their posture and flexibility and get more connected to their body. We work hard to have workouts that appeal to women and people at all different levels and stages in their lives – from new moms and mothers to be, to Victoria's Secret models, college students, businesswomen, etc.
What's most special about this workout is that it is a very targeted ballet-inspired program that gives incomparable results! In terms of our mat workouts, we will target inner thighs, outer thighs, and core, using heavy reps. We also offer barre work, low impact cardio, posture building exercises, and amazing stretching. Our members build muscles that are powerful, long and lean, improve their posture and even flexibility. The results come quickly, which is incredibly motivating and rewarding.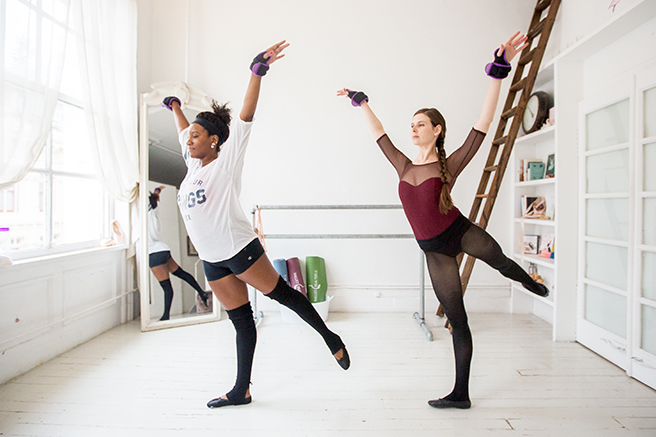 STYLE SALUTE: What's your favorite go-to exercise, and what part of the body does it focus on?
MHB: I love bridge work because it really is a full body workout. You target your core, legs, and butt. Barre exercises like our attitude lifts are also some of my favorites for the core, butt land legs.
STYLE SALUTE: What makes Ballet Beautiful have an edge over other online streaming workouts?
MHB: We are one of the first to market and sell streaming workouts. We have been training and selling Ballet Beautiful workouts online since 2009 and our monthly subscription was also one of the first of its kind. The online workout is part of Ballet Beautiful's DNA. I build both my workouts and my business thinking about the at home user, in their living room, dorm room, hotel room, wherever they may be. I'm constantly thinking how I can help someone transform their body with no equipment and a small amount of space.
STYLE SALUTE: Have you ever considered making a Ballet Beautiful app?
MHB: Stay tuned!
STYLE SALUTE: Tell us more about your customizable workouts. Those have to be a big seller.
MHB: Our Custom Workout subscription gives our members personalized, online workouts that can be accessed worldwide.  The workouts can be customized based on member's fitness goals and availability and are constantly changing to keep the workouts fresh and effective. We custom create workouts to meet our member's needs, whether that means a focusing on cardio, strength building, toning, fat loss, etc and have a range of 5-20 minute workouts that we build together to create longer, more challenging programs.
STYLE SALUTE: What's one thing you didn't know before you started that you wish you knew?
MHB: I certainly wouldn't have guessed how much work starting a business would be! I'm not sure that knowing that would have changed much for me but it is a reality for any business owner.  My advice would be to be as big picture as possible when setting goals. Don't just think about your existing connections, but always look to make new friends a long the way. And while asking for help and guidance is incredibly important, you must also be true to what is important to you without being swayed by other people. No one will have your exact vision and that's okay.
You have to trust yourself and your beliefs as a businesswoman, because there are always going to be people that say no or tell you that your dream cannot be accomplished. You must have a very strong, clear concept of what you want. At the end of the day you have to be willing to work harder and longer than anyone else to make that dream come true.
STYLE SALUTE: Thanks to your touch, Natalie Portman made fame as the feature role of Nina in Black Swan. Can you tell me more about the routine you used to get Natalie Portman into ballerina shape so quickly?
MHB: Natalie and I worked together for over a year before the filming for Black Swan even went into production. That was a huge commitment on Natalie's part, she worked incredibly hard to prepare for the role. We were doing about two hours of Ballet Beautiful every day – toning work, stretching, trying to get her body to move and look like a dancer visually. We needed to develop a very solid base strength to prepare her body for the more challenging dance sequences and keep her injury free on set. For example, we spent hours doing very simple, tedious exercises for the toes to strengthen her feet and prepare them to dance on pointe for the first time.
I also incorporated additional cross training with swimming as a low impact form of cardio to build strength and stamina. One of my goals as her trainer was to make her look and move like a dancer, but also to get through the project healthy and injury free.
STYLE SALUTE: Ballet Beautiful has a studio located in New York. Do you see this business dancing most unique way across the country?
MHB: Certainly. There are other key cities we are looking at to potentially expand into. We also plan to continue to grow and scale our online business, making Ballet Beautiful a larger part of people's everyday lives. While we are currently based in NY, we are selling to over 100 countries worldwide.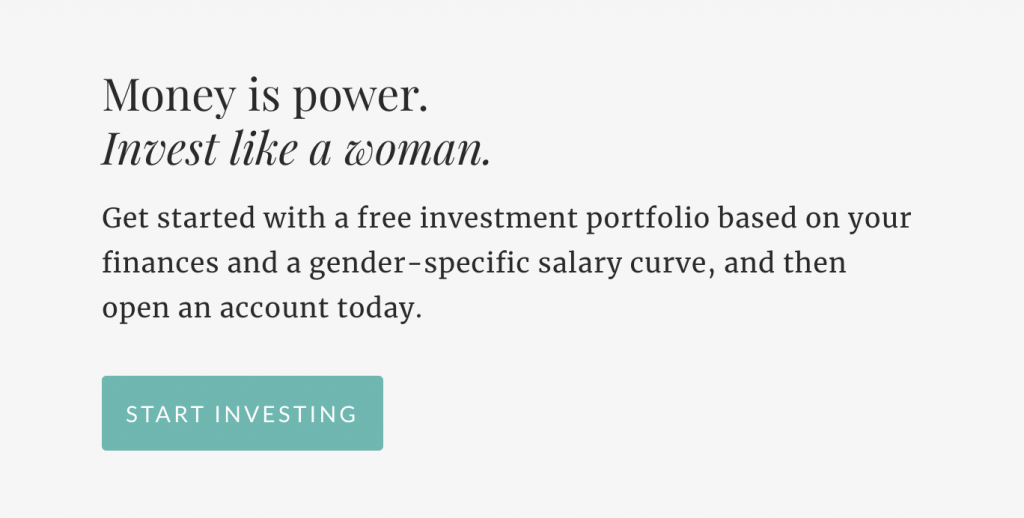 Next up, the best-selling leggings to strut from the office to the gym. 
Plus, here are more career topics for you…
Best Career Advice You Could Ever Receive
5 Things Ridiculously Successful Women Always Do
Ellevest's CEO Sallie Krawcheck Shares How to Ask for a Raise (and Get It)