Welcome to Style Salute content series called Woman Up, a series spotlighting successful women who've had major career success—and are wanting to pave the way for all women to follow. With smart, informed career advice from leading experts and real women, anything is possible.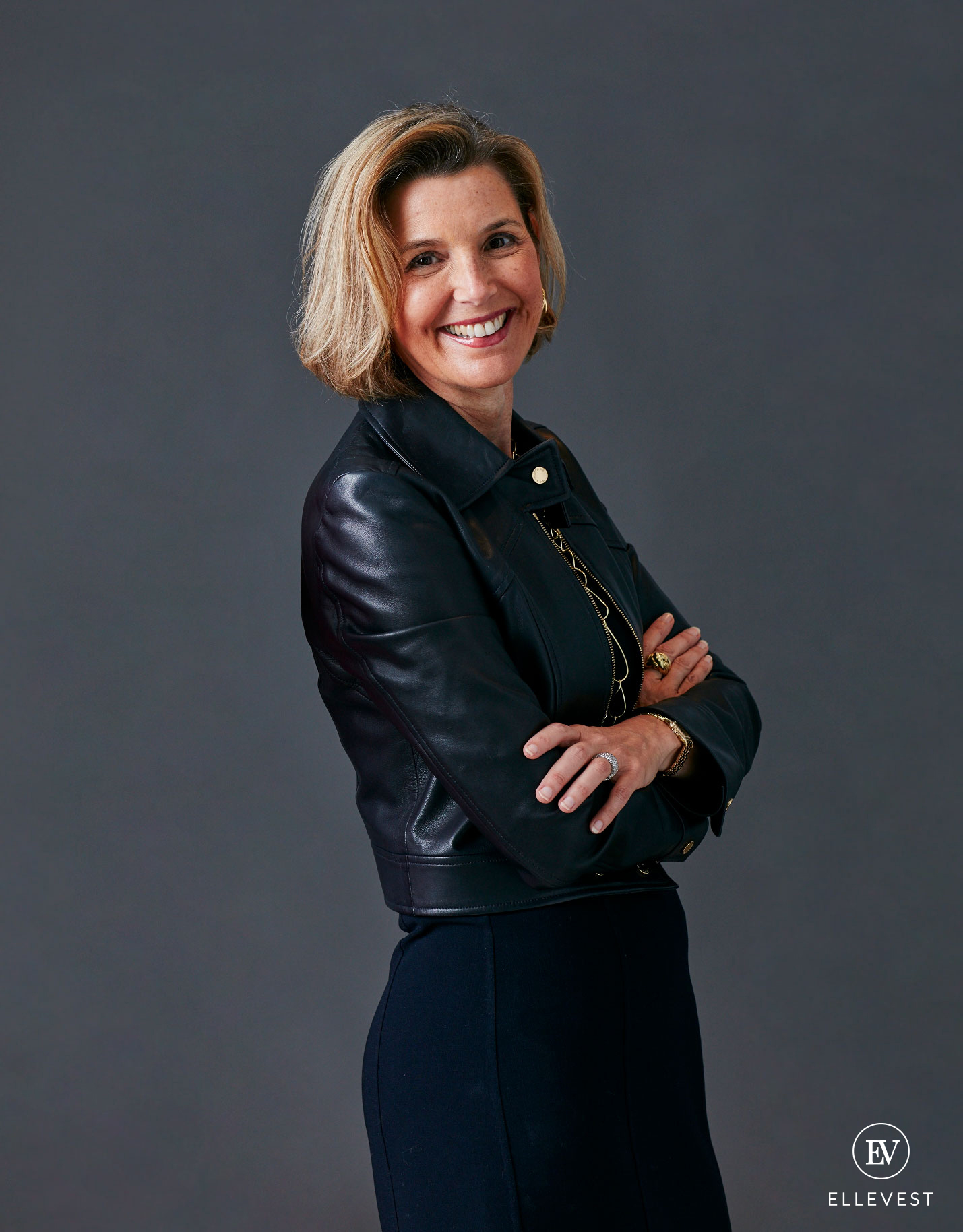 Measuring success doesn't always come in the form of a wildly successful career. True, while being successful in the business world demonstrates that you're smart on paper, it doesn't exactly reveal how comfortably you may retire or live after your career.
A major key to a successful life is to have a solid financial plan, and setting the right investment goals can go a long way to developing one that works for you. "Investing is a key route to success and funding major life goals — from buying a house, starting and family and retiring well," says Sallie Krawcheck, CEO, and co-founder of Ellevest, a robo-advisory investment firm tailored specifically to women's needs.
Often called "the most powerful woman on Wall Street," Krawcheck asserts that when we invest a certain percentage of our income, we have the potential of seeing our money soar to new heights, leaving us with a net gain that we wouldn't have made through merely saving or getting a raise.
"Of all the assets owned by women, 71% are held in cash—AKA not invested," says Krawcheck. And when you leave your savings in cash, you may miss out on market gains that could be earned over time, and even worse — inflation actually lessens your purchasing power. This is the precursor to the gender investing gap, and it's not our fault. Honestly it's not. There is a degree of fear and confusion surrounding the concept and that is why Krawcheck is here to encourage us to fully seize investing and stop running away from it.

Investing is a skill that can be exercised, strengthened, and ultimately mastered with time. To learn how to invest properly, Ellevest has developed an informative guide to investing known as "The Go-Getter's Guide To Investing." This free guide breaks down investing for a female audience. The purpose of the easy to read guide is to empower us to invest our money confidently.  Be sure to take advantage of this guide and check out Krawcheck's digital investment platform Ellevest today. Your financial future will thank you and who knows who else you will inspire along the way. Together, we have the power to close the gender investing gap, one powerful woman at a time.
In the words of Sallie Krawcheck: "Slay at work, be the boss of your money, and own your future." So what are you waiting for? Start investing in your future today and let us know how it goes in the comments below!
Now that you know how to take control of your finances, scroll through to shop everything you'll need for an inspiring desk at home.