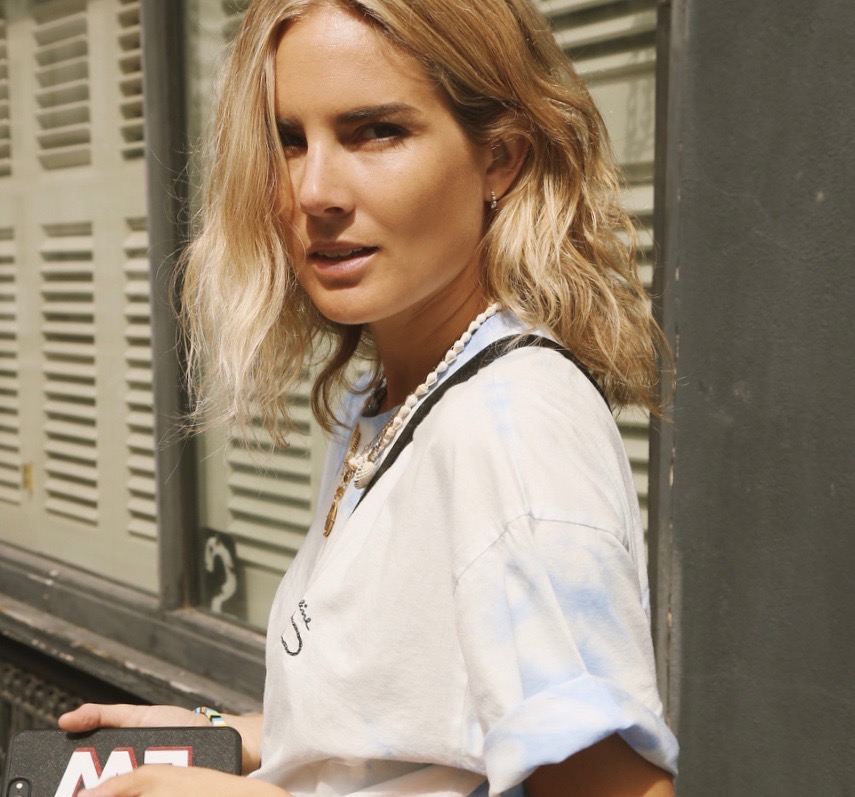 Ready for an early retirement of sipping Aperol Spritz in Positano all day, every day? First, you need to save and invest for it.  That's it. This is your life. After all, investing is a way to help you accomplish your specific, real-life financial goals.  This includes goals you might already be saving for, but may not have ever considered investing towards, such as buying a home, raising kids, or just building up your personal wealth (we happen to love that one).
As a money editor,  I see a lot of women get anxious when the topic of talking to a financial advisor comes up.  It's totally normal.  Talking about your money with a financial advisor can seem scary. But it doesn't have to be. Trust.  Taking control of your financial life is all about progress, not perfection, and a good financial planner will never judge. Instead, they'll listen to you, try to answer your questions — and if you want, they'll set up a financial plan to help you reach your goals.
In an attempt to help break down the stigma around talking about finances with an advisor, we asked our Instagram followers to DM us their investing questions so we could have them answered by a financial adviser. As expected, our smart and curious community did not disappoint. Ahead, Rachel Sanborn, a financial advisor at Ellevest shares her expert guidance on everything from how much money you should have in your emergency savings before investing to how to get started with as little as $5.
Here are 7 big questions to ask your financial advisor.
1.  Are you a fiduciary?
Standards are a good thing to have. And a fiduciary is a person who acts on behalf of another person, or persons to manage their money. … Money managers, financial advisors, bankers, accountants, executors, board members, and corporate officers can all be considered fiduciaries. But, unfortunately, the financial industry doesn't always follow the same standards when it comes to providing investment advice to clients. That said, you should always ask any financial advisor your interviewing, "Are you a fiduciary?"  Fiduciaries like Ellevest have a duty to put your needs first. No ifs, ands, or buts about it. Non-fiduciaries need only to recommend products that are "suitable" — even if they're not the lowest-cost or most ideal for you. That's why you want to know about the fiduciary rule and ask any potential advisors if they follow that standard.
2.  What's your investment philosophy?
"Just like a romantic relationship, it's important to ensure you and your financial advisor have the same investment philosophy. Here's why: You have to believe in what they're doing to stick with it. For example, at Ellevest, they have a goal-based investment philosophy — IOW, they're all about getting you to your goals…because in their view, that's all that matters. So with them, you'll hear the term "goals-based investing."
3. What should I do with my cash?
While this question sounds obvious, it's important to get to the bottom of it from the start. It's essential to figure out how much money you should have saved for emergencies, and how much you should start investing. Women tend to hold so much of their assets in cash — 71%, while men hold only 60%. And when you leave your savings in cash, you may miss out on market gains that could be earned over time, and even worse — inflation actually lessens your purchasing power.
So, you have to start talking. And it's not all that bad. Here's a scenario: say you have been setting aside your bonuses at work to save for a house. But you're not quite ready to buy the house, and you don't know what to do with that cash until you are. That's where a financial planner comes in. A financial advisor can look at the numbers and your goals and say, "You've got 12 months' worth of expenses in cash. Let's keep 3-6 months of your salary in cash, and consider investing the rest toward goals like starting a family, retirement or that new home."
4. How do I know if I'm on track for retirement?
Retirement is one of those financial goals that everyone has. Your financial planner understands this very well. This question will open up an important conversation about how much money you will need to retire the way you want, and how you will get there (along with meeting your other financial goals).
So a financial advisor could go through an exercise in which a client will imagine her future self. For when you want to make the most of that paycheck…Invest it.  And if you're not sure where to start, you can sign up with a digital investment platform. Ellevest is one way to do it. You can get a personalized portfolio in under 10 min. And it's made by women, for women, with portfolios that allow you to invest in companies that support women (if you choose).
In just 10 minutes, they can help you figure out how much you should be saving now so you can sit back, relax, and go OOO for good. Try it here.*
5. Should I focus on paying down my debt or do I invest?
There's a different answer for everyone. It can depend on the kind of debt: There's good debt and bad debt. A good financial advisor will look at the current interest rate on the debt vs. long-term investing rates of return (historically 5-10% on average, depending on the mix of stocks and bonds), as well any tax implications. Generally, this means paying down bad debt (hello, credit card debt) with interest rates over 5-10%, depending on your personal circumstances, and always paying down bad debt with interest rates over 10%.
It can often be more than just financial math, though; it's really part psychology, too. If the debt is weighing heavily on you and the interest rate on it is pretty close to potential investment rates of return, you should prioritize paying it off first.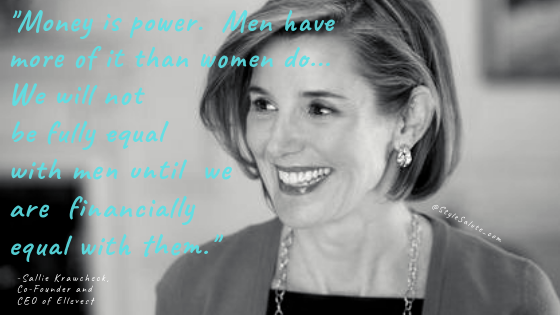 Remember: It's all about YOU.
It's your financial goals. Your future. People always say that they don't want to turn financial planning sessions into counseling sessions, but you can't separate money from emotion.
Looking for a financial planner? Ellevest's team of Certified Financial Planners can help.  The platform aims to serve women's needs better than any other existing system by using algorithms tailored to your salary, gender, and lifespan (aka your real life).
6. What should I do with an IRA that's just sitting there?
The most important thing for you to do is to make sure your money is not sitting in cash or a cash alternative and it's invested.  If it's already in an IRA at an institution, call the institution and ask them about your investment options. If you're not happy with their options, or they are not offering you the help you need, consider moving it to a place that will actually help you do that.
The Bottom Line: Get invested now. If you have an IRA sitting there, and you want to get it to a place where you can track it, how about starting now? Ellevest can help.
7. When Should I Start Saving for Retirement?
You should start saving for retirement … really yesterday. Start with your first paycheck. What if you haven't started saving? Start right now. Here's why: A dollar invested in your 20s is worth much more than your 40s, which is worth much more than your 60s. It's never too early and it's never too late.