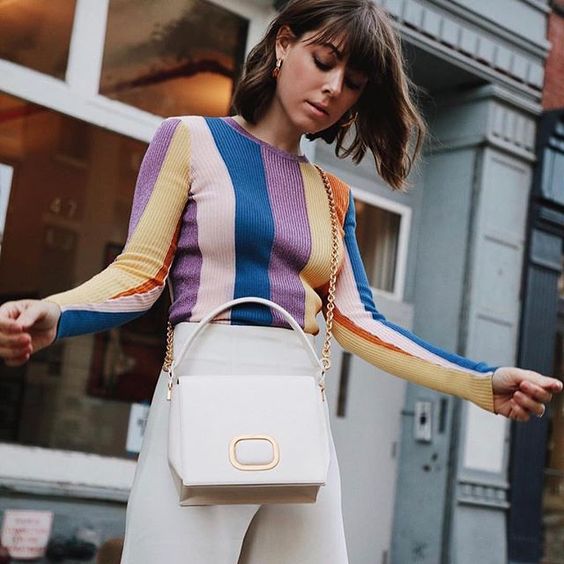 Schmoozing at office parties, wrapping presents galore and cooking a feast for twenty, it's easy to get caught up in the hustle and bustle of the holidays. But, with the new year quickly approaching, there's no better holiday gift to yourself than spending time to prepare yourself mentally to successfully conquer 2019.

The moment it strikes midnight on January 1, 2018, its completely up to you to decide how you will step into the New Year. That said, don't wait until 11:55 PM to hastily jot down your list of ambitions on your cocktail napkin. You know you want to be smarter, strengthen your skills, and get closer to achieving your big goals this year, but what's the game plan?
As we speak, the most successful women amongst us are already planning their who, what, and where for the next twelve months. They are taking advantage of every free moment this Holiday season (don't worry they still have time to watch ABC Family's 25 Days of Christmas) to plan their future. They've mastered juggling drinking plenty of eggnog and shopping all the holiday sales while making sure to prioritize on the top of their wish list time to recharge and refocus for the sprint ahead.
So even though, it's appealing to spend the entire break cozy by the fireplace and munching on gingerbread cookie, let this be your time where you outline your financial future.
Keep reading for the 5 things successful women do during the holidays to keep it 100 throughout the year.
Reflect on the Year
Reflect on how you rocked 2018, and what it will take to jump to the next level in 2018. We are present at the time of a job promotion, demanding project, or peer conflict, but don't truly take advantage of these golden moments and the signs they offer. Everything you did this year, in one way or another, can offer directional advice toward your 2018. What worked in your favor and what were the many lessons that you learned? Take an hour a day for self-medication and reflection on last year's performance, which will help you develop clear intentions for this new year.
Create a Goal List
Now that you're ready to move past 2017 and go full blast into the coming year, jot down your goals. Of course, we can envision our goals, but referring to a physical list of our plans will keep us on target. You definitely don't have to write down every single aim in the coming weeks, but having a steady list will give you the motivation to keep it growing throughout the year.
Add a new goal every day, such as being on top of your budgeting, promote your business, pick up a side hustle, or even set you to alarm an hour earlier to squeeze in some extra work.
Learn A New Skill
When do you have time on your hands to just do you? When you're not baking cookies or visiting the city, set aside time to for a new talent or skill you've been eager to explore. Choose one that will be useful to your career path like familiarizing yourself with a new application, blogging, creating content on Photoshop, studying a new language, or maybe even popping into a few dance classes to relieve stress.
You might discover a skill you never knew you had, which will end up influencing your 2018 in ways you never imagined.
Read Inspirational and Motivational Books
The time is now to dive into an empowering book, analyze research, or gain knowledge in a podcast. Reading and listening are two of the best things you can do to educate and feed wisdom to your mind. Entering into a new year and holding high expectations for yourself can be intimidating and daunting.
But this content will inspire you to remain positively focused on your dreams and career plans. Whether your traveling on the plane or snuggling up in bed, always have some form of inspiring content at your fingertips. Check out our list of must-reads by badass female authors.
Evaluating Their 2018 Financial Goals and Set Update for 2019
Sallie Krawcheck, CEO of Ellevest, highly encourages choosing to invest. It's something you can choose to take action no matter the time of year, but there's no point in waiting until 2018 to get your investing plan in line.
You have the time during the holidays to thoughtfully explore the ins and outs of investing. If you start investing now you'll be steps ahead on the path to securing a stronger 2018, but most importantly, a stronger financial future. When you're ready to invest, Sallie and her team at Ellevest are ready to lead you through your personal investment plan.
Eager to learn more about investing? Sign up with Ellevest today to guide you through your personal investment plan for 2018.