When it comes to polished style, there's no one we look to for inspiration more than Kate Middleton.  So, when a particular item becomes a staple in the Duchesses' wardrobe, we know it must be good.
And such is the case for iridescent nude hosiery, which has been spotted on Kate Middleton numerous times. Yep, I'm referring to the very '80s-inspired super-sheer hosiery that your grandma loved. Kate wears the statement sheer hose at nearly every major public appearance.
So which pantyhose are the Duchesses' favorite?
Kate's been spotted in different brands of nude tights, but her favorite, according to Jessica Paster is,  "Wolford's Naked 8 Pantyhose ($33), of course! They look like you're bare. Plus, when you were them, your legs glisten in the sheer material, hiding any blemishes, spider veins, and spots. I tried them and they are incredibly lightweight and soft and smoothed out my natural skin tone with no added bulk to my legs. Now, I know why Kate's legs are always so flawless. If you're looking for a more wallet-friendly version, I also love the Falke 12 Denier Ultra-Transparent Shimmer Tights ($18)."
Below, see Middleton's latest iridescent look ⏤ plus, shop the Wolford Naked 8 pantyhose and more affordable options too.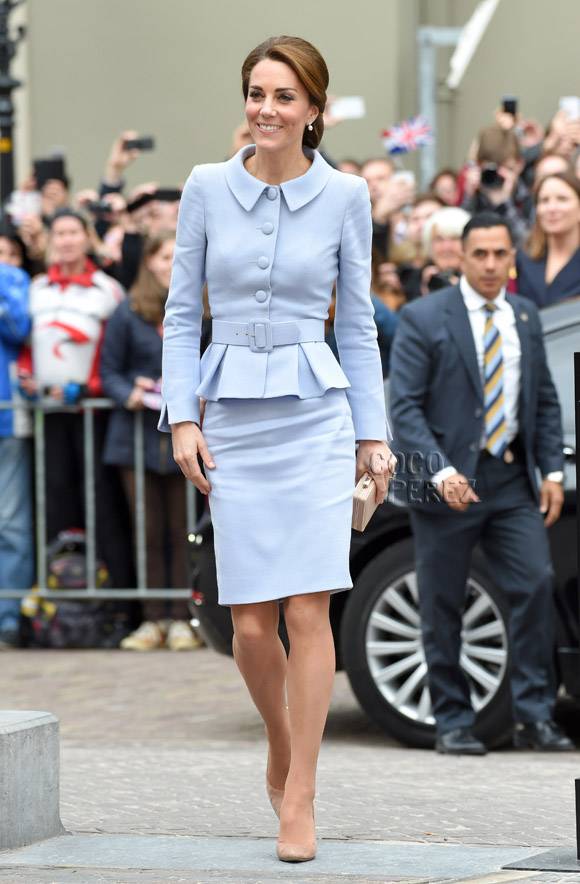 Looking for shoes to complete your fall look? We've got your feet covered with the go-to boot for fall.