FOX Business Network's Trish Regan is making the jump from FBN's 2 PM/ET hour to hosting "Trish Regan Primetime" which will debut on the network at 8PM/ET on Monday, October 15th. We asked Trish ahead of the premiere how she juggles a hectic work schedule on top of being a mother of three.
---
As a journalist in a 24-hour breaking news cycle, finding a balance between work and life isn't easy — and, let's face it, these days, one tweet can change the news cycle in less than a minute.
But, as a working mother, I've learned that creating a balance IS a REAL thing and I'll go so far as to even say, that while it's never perfect, the work-life balance is more attainable than you would think.
These are my five tips — and, whenever things get too hectic, I always circle straight back to them!
1. Know Your Priorities
This is critical. Knowing my priorities forces me to keep everything in perspective. My biggest priority is my family. I love my job, and as fired up as I get when I'm reporting and analyzing the news — I'm just as happy on a Saturday morning snuggling with my babies. If you gave me the option of a black-tie red carpet event or being home playing board games with my husband and our three children? I'll take being at home every time.
I value my time with my family more than anything — and, as such, I've become extremely aware and protective of that time. Time must be budgeted – and opportunities must be weighed through the prism of what one is giving up. In economics, we call this an "opportunity cost." Time is not infinite and when you chose one thing, you're forgoing another. So, make sure you have your priorities straight. They'll provide you the discipline you need to best manage your time.
2. Get Creative
On-the-air, I'm laser focused. I'm intense. I'm ambitious. But, at home – it's all about my husband and three children. They mean the world to me. You know that expression, "careful what you wish for?" I knew moving to primetime would be a huge opportunity — 8 pm is the most coveted hour in cable news — but that opportunity would dramatically alter my schedule and time with my family. I think young parents often find ourselves in this spot. We work so hard to get where we are and we're still aggressively pursuing our careers at the same time that our children need us the most.
As such, we need to be creative and we need to rethink the traditional approach on how to best manage a family. Case in point? James, the kids and I… we used to eat family dinner every night at 6 PM sharp. Now, instead of a family dinner, we have a family breakfast. My morning is devoted to my kids. I drop them at school and when I can, I pick them up. We FaceTime in the afternoon and before bed every night. And, I've found other ways to bring my children into my work life — I try to take one child with me whenever I travel. They take turns and they all look forward to that alone time with Mommy!
They love it — and I love it too. These workarounds aren't perfect but, the reality is: every family must make sacrifices. The most important thing is that my children know how much I love them.
3. It's Okay To Be Selfish
One of the most important things a person can learn to do in life is to say "no." Do you really need to sit through that late meeting? Could you do a conference call instead? Time management matters and, hey, it's a lot easier to say no initially than go to an event wishing you weren't there!
4. Put Down The Phone On Weekends (and, Maybe, Get An Apple Watch)
I recently got an Apple Watch and it's actually been huge for me. I'll admit, sometimes it was hard not to check my phone. Now? I can actually put it down for hours at a stretch thanks to the watch. I know that if someone really needs me, they'll find me. I'll hear it and see it on my wrist. So, it saves me from checking the phone — and allows me to focus more on my family.
5. Organize! And Don't Be Afraid To Get A Little Online Help…
For some people, organization comes naturally – and for others, the organization is learned. I'm definitely part of the latter group. Between work, three little kids at different schools (all with homework and extracurricular activities of their own!) as well as a husband that has a demanding career himself — there were times I found myself struggling to keep everything straight. Heck, the kid's after-school schedule is a geometry problem onto itself! Last winter, I go tired of playing catch up. One afternoon, I went to the stationary store and bought eight calendars. EIGHT.
I hung them all over the house. In theory, it was a good idea — but, in practice, it meant I was running around trying to update eight calendars! After a week or so, I graduated to the google calendar. It's color-coded and each member of the family is on there. Somehow, I never thought I'd grow up to be the woman checking my color-coded online calendar to make sure everyone was where they needed to be … but, so be it! If it's not on the calendar, it's not happening.
Being your best at work and being your best at home requires discipline and focus. It also requires planning, patience, and creativity. It's worth it.
This story is part of Style Salute's Empowering Women and Workplaces initiative. Style Salute, a media company dedicated to helping women live a smarter and more stylish life, scouts experts from all over the world to help readers tackle big decision-making moments by giving them the information they need to make informed and empowered choices whether that in civic engagement, finance, career, health, wellness and more.   
FOX Business Network's Trish Regan is making the jump from FBN's 2PM/ET hour to hosting "Trish Regan Primetime" which will debut on the network at 8PM/ET on Monday, October 15th. We asked Trish ahead of the premiere how she juggles a hectic work schedule on top of being a mother of three.
Another habit that makes you feel irresistible to yourself? Organizing your $$$. Not sure where to start?
Don't get all flustered. Our friends at Ellevest know a lot about how to handle that cash money. Their digital service uses an algorithm specifically designed for women's incomes and life cycles to figure out the best investing strategy for you. Plus Style Salute readers get a little something extra to start you off. Learn more here.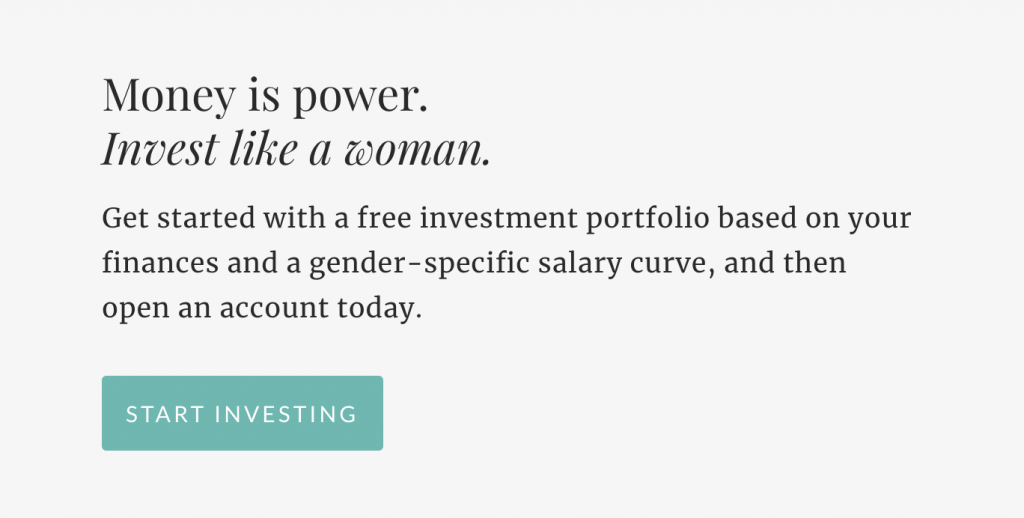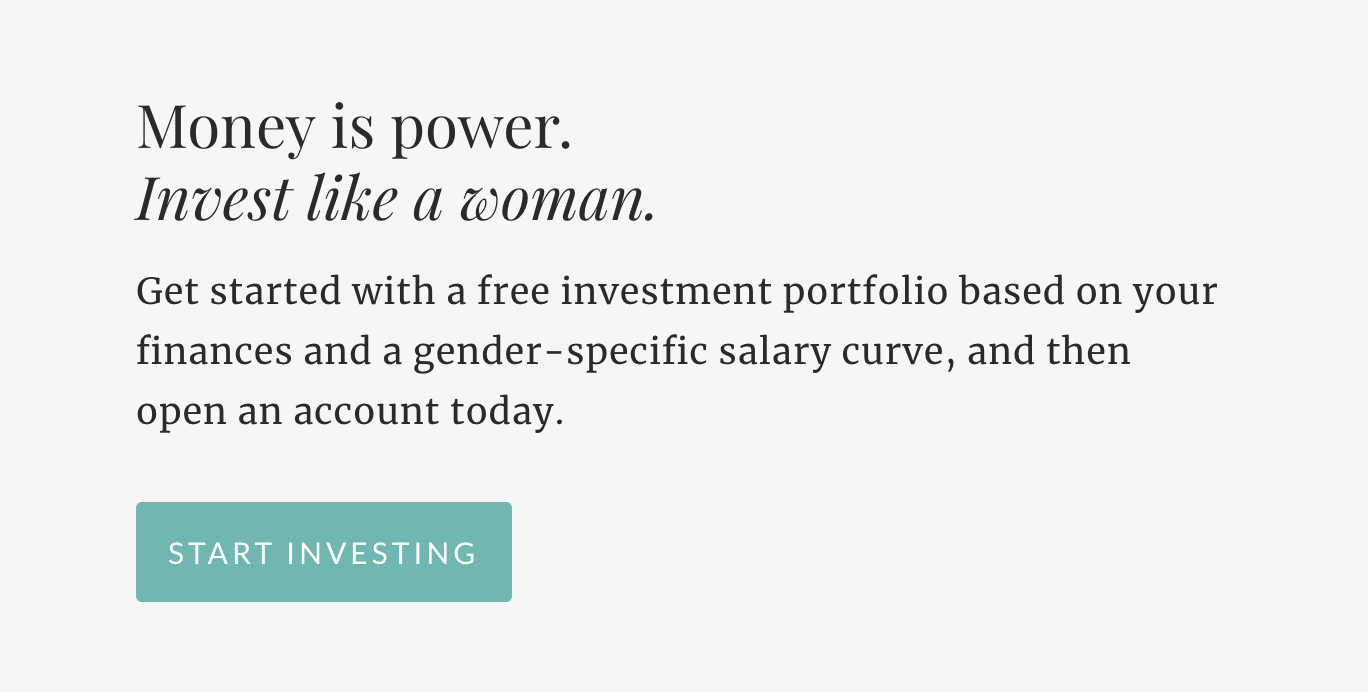 Plus, here are more career topics for you…
Best Career Advice You Could Ever Receive
5 Things Ridiculously Successful Women Always Do
Ellevest's CEO Sallie Krawcheck Shares How to Ask for a Raise (and Get It)