As much as we all love following the latest trends, it's easy to find ourselves wearing the most flattering pair of yoga pants and a tank while running errands. We do this for one simple reason: the combo of cuteness and comfort.
So you can imagine our excitement when we started following the latest sneaker trend this fall. Sleek kicks can really tie an outfit together. It's clear you can rock these kicks with cute dresses, leggings, jeans, workwear and of course, workout attire. Bonus: you'll be able to get more steps in and feel like a #bossbabe doing it
This trend has caught on like wildfire. Bloggers, celebs, and working women all over can agree that the comfort you will feel in sneakers will have you exuding confidence. Comfort, cuteness, and confidence. This trifecta trend is worth following.
Scroll below for the coolest ways to wear white sneakers this season and to shop our favorite picks that are trending for fall.
Travel-Friendly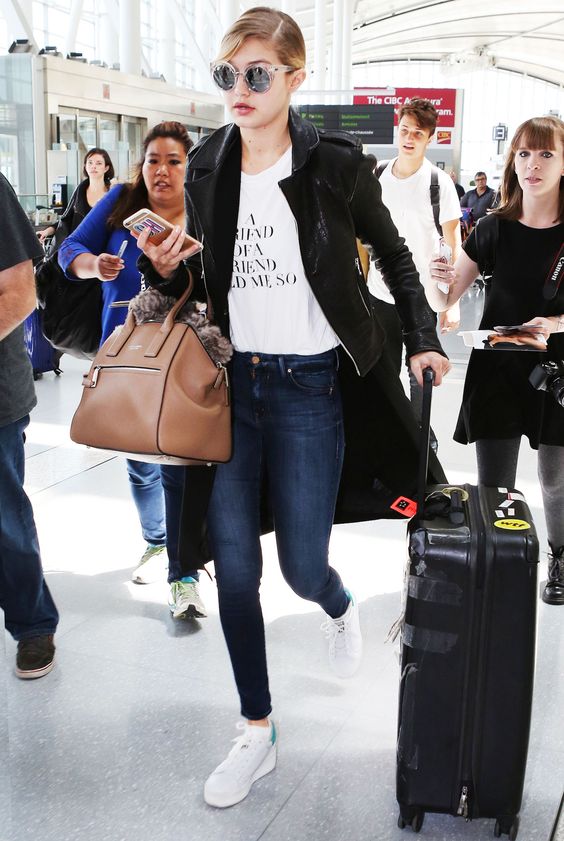 Let's be honest, it's no fun wearing stilettos to the airport. Sneakers are perfect for traveling and exploring new destinations, while still taking on trend photos for the 'gram.
Worn with a Dress or Skirt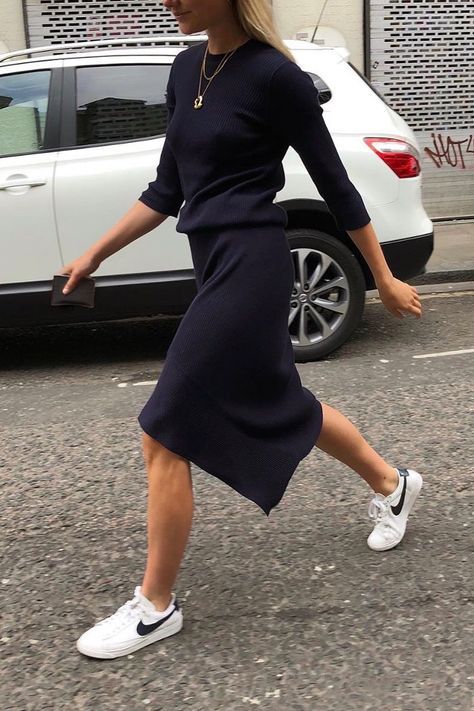 The best way to dress up your favorite kicks? A perfect dress with trendy accessories.
Worn to Work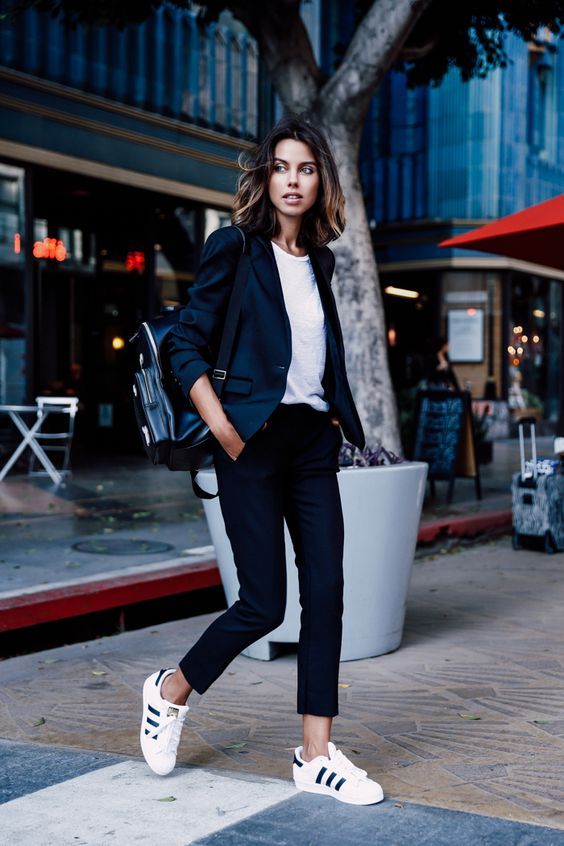 Who says you can't wear sneakers to work? When worn well, white sneakers can elevate almost every look.
Weekend Look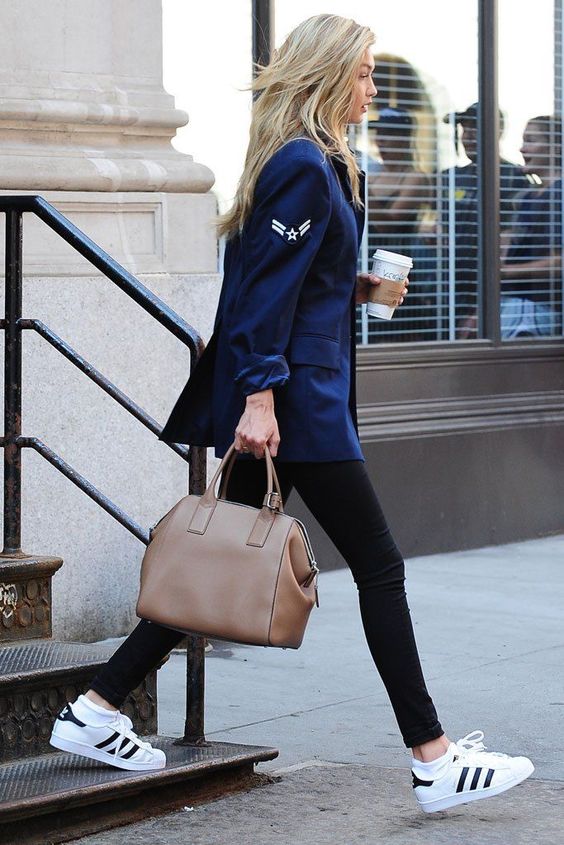 Sweats, tousled hair, and stylish sneakers make for a cozy fall outfit.