How confident do you feel about your financial future? If you're unsure or perhaps a little confused or worried, you're not alone. Research suggests that while money is women's number one source of stress, only one in three of us have a detailed budget. Accordingly, getting more money to women can help. That involves us taking control of our finances today.
It's natural to get caught up in the haste of everyday life and overspend; between social engagements, rent, and personal tasks, finding the time to calculate our spending habits can be few and far between. With that said, there's no reason our personal finances can't be peppered with some tried and true budgeting and transparency.
If you want to get your finances under control, it all comes down to a touch of willpower, developing a structured budget, and setting money goals for your future.
What are money goals? Want to start your own business? Go on a trip around the world? Get an advanced degree? These are money goals and none of it's possible if we're not in control of our money or working toward these goals financially. Ellevest, an unabashedly pro-female robo-advisor, will give you a free (yes, free!) customized personalized investment plan to help you take control of your finances right now.  Rather than sending confusing financial charts and columns of numbers, Ellevest will ask you plug in your goals (a house, retirement age, etc.) and then it will tell you whether you're on target to meet them and give you steps on how you can start investing in your future.
How much does that cost you to make a plan? Nothing. See how it's done below.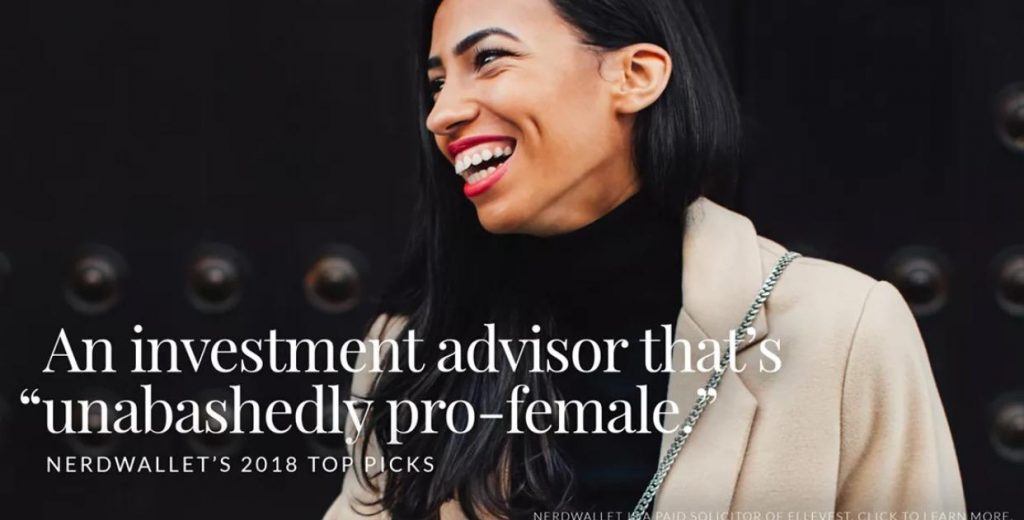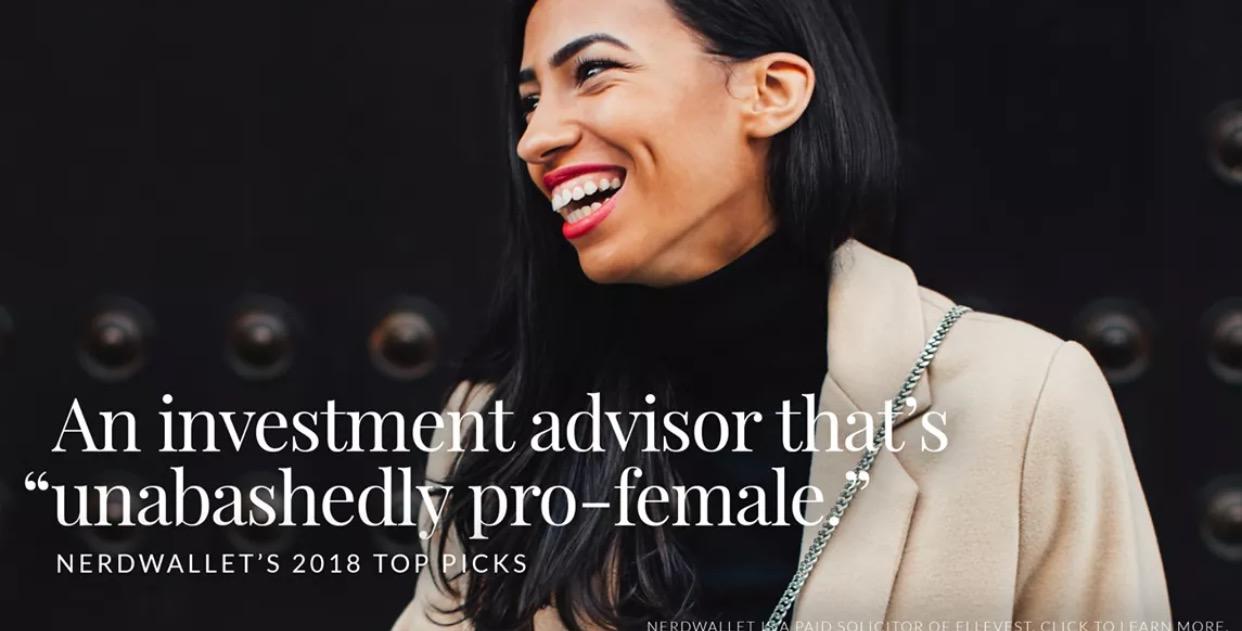 STEP 1: FILL IN BASICS
After you created an account using an email address and password, you're directed to the onboarding form. It's like mad libs — you fill in the basics like age, education, job, and salary.
 STEP 2: SET YOUR GOALS
Everyone's financial situation is unique. Tell Ellevest a bit more about yourself, so they can customize an investment plan and portfolio recommendations for you.  Choose "goals" for yourself is at the core of Ellevest's goals-based investment plans. You choose from your set of goals what you want.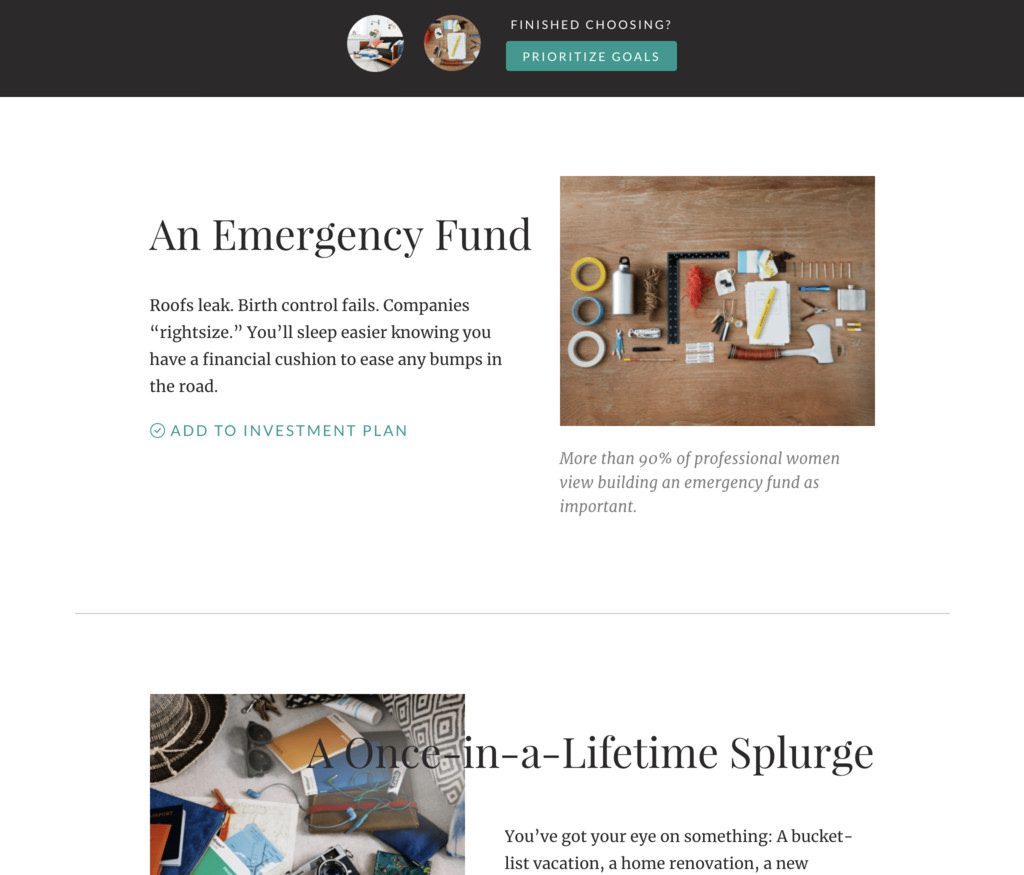 STEP 4: ENTER YOUR PERSONAL ACCOUNTS
From this point forward it's all about entering your personal details so Ellevest can calculate the best advice and methods for your specific investment plan.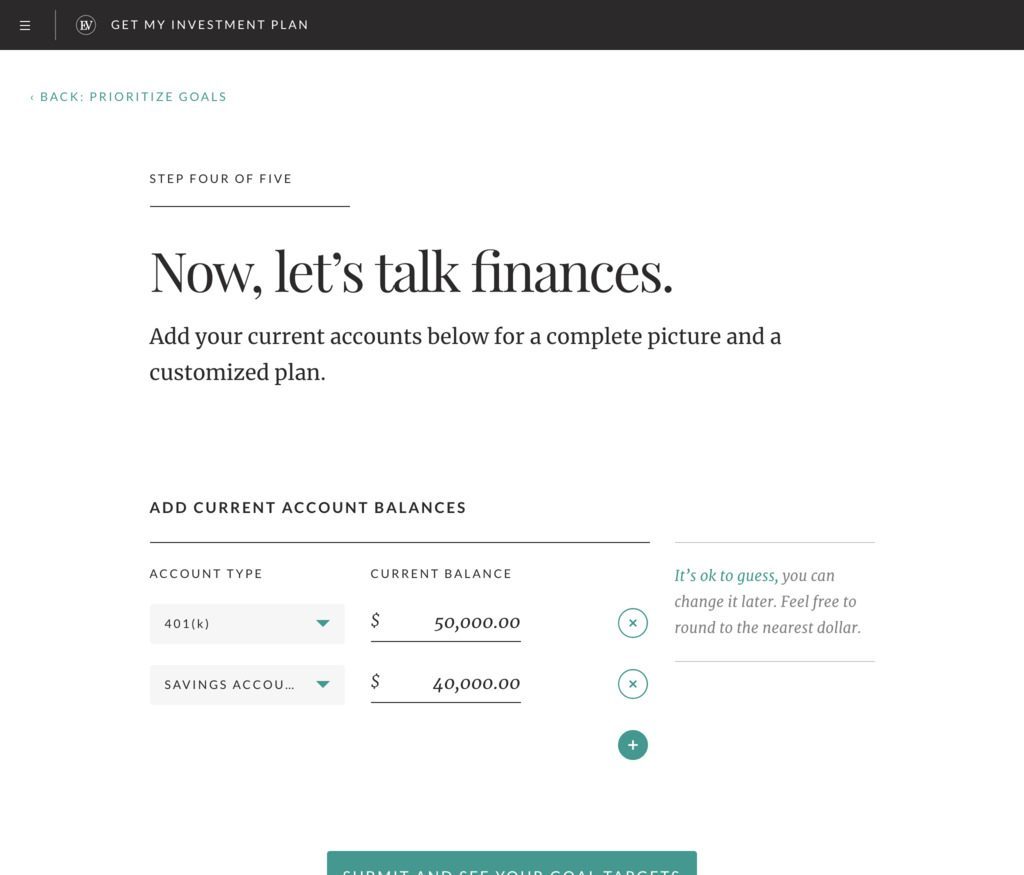 STEP 5: CONFIRM YOUR INFORMATION
Almost there… now that you've entered all the information, Ellevest estimates how much you'll need to achieve your goals, taking into account your current savings contributions, inflation, taxes, salary growth projections, and other variables.
STEP 6: WAIT AS ELLEVEST CALCULATES YOUR FINANCIAL PLAN
After you've created a plan, the final step is to invest your account.  Many traditional advisors charge upwards of $1,000 for a financial plan. Ellevest is working to close the gender investing gap, so they don't charge a penny for this first key step in taking financial control; i.e.  Ellevest has $0 minimum to start.
They believe that every woman should have a plan — that's why theirs is totally free and take less time to customize than washing your hair.  You can save your Ellevest financial plan, come back to it, adjust it, or share it, whether you invest with Ellevest or not.
Take 10 minutes to get your complimentary financial plan from Ellevest today — you literally have nothing to lose.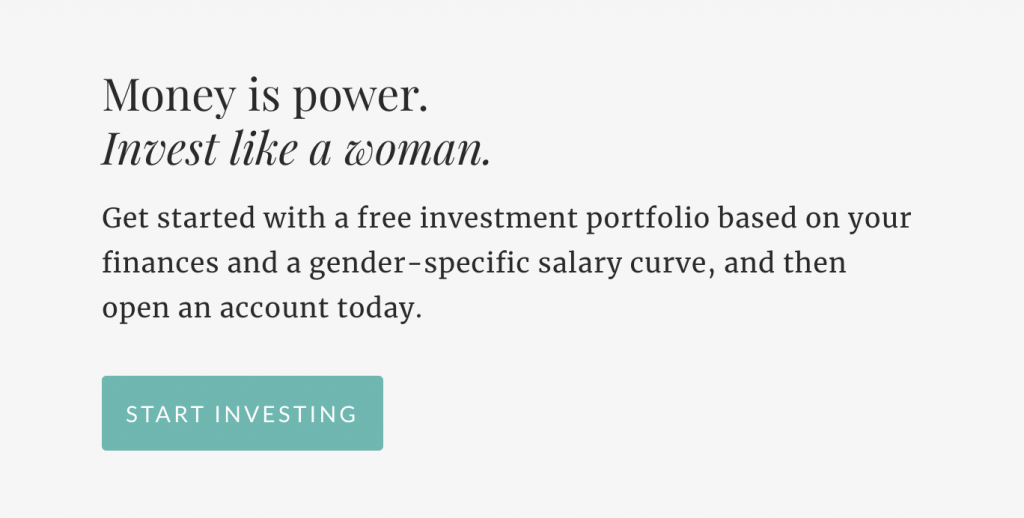 Here are more financial topics for you…
If You Save $15 a Day, Here's How Much Money You'll Have in Retirement
3 Reasons You Should Have an IRA, Even If You Have a 401K
Finally: A Breakdown of How You Should Be Spending Your Money
Questions? We're here to help. Leave us a comment and we'll get back to you!