We just can't get over how absolutely stunning Reese Witherspoon was at the August 29th premiere of her new movie, Home Again. Dressed in a red Roland Mouret dress, Christian Louboutin heels, and statement red lips, it's no wonder pictures of this beautiful blonde are popping up all over the media – she was on fire.
But what really topped off this red carpet look, was her glowing makeup. A huge shout out goes to the celebrity makeup artist, Molly Stern, for glamming up Witherspoon in Elizabeth Arden products on this special evening. Stern is a popular makeup artist amongst the Hollywood scene, best known for her knack to highlight the unique natural beauty in every girl. We are in love with her motto, "Spend less time concealing what we dislike about ourselves and more time focusing on what we love about ourselves." We couldn't ask for a more inspiring beauty artist.
Stern said, "For the premiere of Home Again, I wanted Reese to have a fresh, classic, sexy look. Since she was wearing a red hot Roland Mouret dress, I kept her makeup look simple." Well, she certainly knows how to work her brush and pallet, because Stern created a beauty look that we are all obsessing over. Lucky for us, she filled us in on her beauty tips to using these Elizabeth Arden products, and you definitely don't want to miss out.
Scroll below to learn how to make this a look of your own.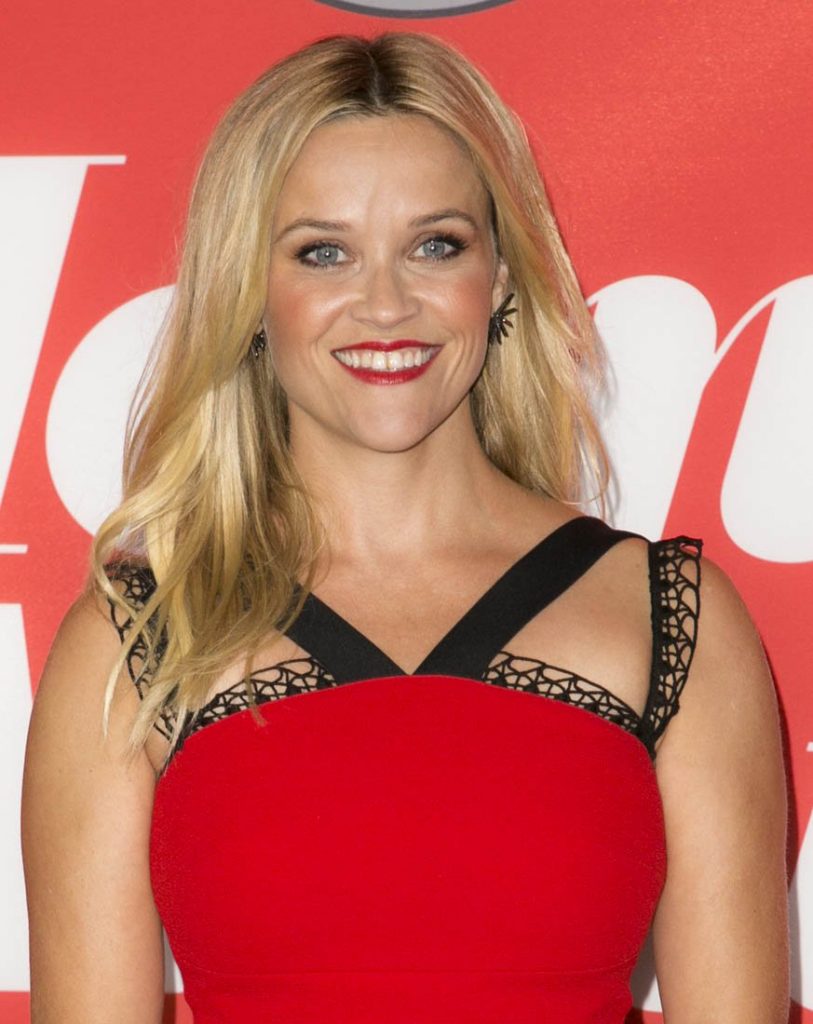 Glowing Complexion
Before she applied foundation, Stern rejuvenated Witherspoon's face with Eight Hour Miracle Hydrating Mist. Then, to give her that natural glow that we are always looking for, she applied Flawless Finish Sponge-On Cream Makeup in vanilla. Next, she highlighted her cheekbones with Ceramide Cream Blush in Honey. We are a total fan of these products because they are not too heavy, and gave Witherspoon a light and youthful glow.
Beautiful Bold Eyes
Witherspoon's blue eyes were sparkling more than ever in these Elizabeth Arden eye products. Stern began with covering the entire eye lid in Beautiful Color Eye Shadow in Seashell, giving a soft pink tint. The extra spark was Stern's addition of a soft orange sparkle layer and a burgundy eye liner. To lengthen her lashes, she applied not one, but two coats of Grand Entrance Mascara in Stunning Black – she was certainly stunning.