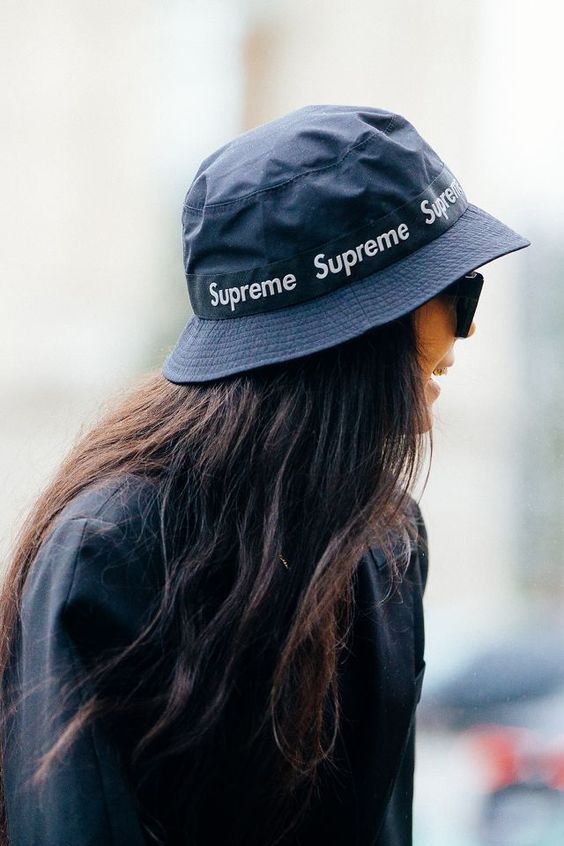 There are few moments in popular culture that really define the bucket hat. For some of us, memories of Blossom going on her first date come up. For others,  we associate the floppy hats with 90s rappers and hip-hop icons. But as with chokers, kitten heels and tiny sunglasses, the bucket hat trend is having a major comeback moment, and we're here for it.
The earliest sign of the bucket hat's comeback was at Craig Green's SS14 runway. A few seasons later, Burberry and Lanvin started getting on the trend, offering their own versions of the polarizing hat style.  It's not a huge surprise. We were, after all, in the thick of a major 90's resurgence.
Still, we'll be the first to admit that bucket hats aren't exactly the easiest trend to pull of. It's one of those love them or hate them trends with little room for leeway.  On the one hand, they can look seriously sophisticated. On the other hand, they can look fantastically uncool. However, with numerous iterations, we're convinced that it's easier than ever to find a look that works for your wardrobe.
Ranging between luxe fabrics and bold prints, bucket hats might just be the most versatile add-on to any outfit. Those that embraced the season's must-have item are teaming it with everything and anything from swimwear to tailored suits. And while we don't know how long bucket hats will dominate the fashion circuits this time, we do know that the trend is proving to be more than a pure nostalgic remnant.
So, no matter what your personal style might be, we rounded up some of our favorite bucket hats that you can wear year round.