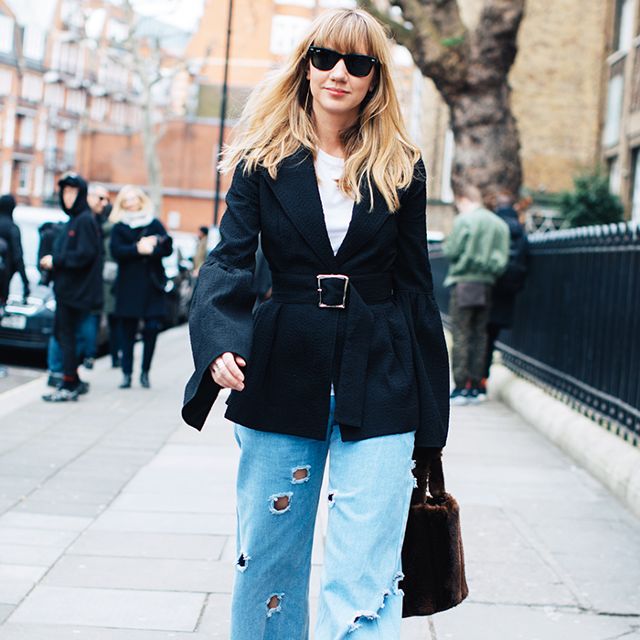 While we will always love our classic Adidas Superstar sneakers and chic Reebok kicks, it's also fun to be adventurous when it comes to sneakers, and this year's sneakers trends are more playful and innovative than ever.
The street style and blogger crowd have been playing with out-there sneakers, including platforms, lightweight mesh,  and even sock sneakers.  Yup, you read that right: sock sneakers. Earlier today, our good friends over at retail analytics company, EDITED, let us in on the fact those sock sneakers (like it or not) are the latest big shoe trend, surging in sales 220% from Q1 to Q3 2019.
Katie Smith, a senior retail analyst, told us, "Thanks to consumers' continued desire for comfort, it's no surprise that sock sneakers are so popular.  Meanwhile, EDITED also told us that "Classic Air Max shoes and skate-friendly checkerboard Old Skool Vans have grown by 50%," meaning if you love your classic sneakers, reissues of these styles are going to be equally as hot in 2018.  To help you find a new pair of sneakers to kick (pun intended) off the new year with a bang, we rounded up 7 of the best selling sneakers styles out there right now. And trust, there's something for everyone.
Read on to shop the seven key sneakers trends to know for 2019.