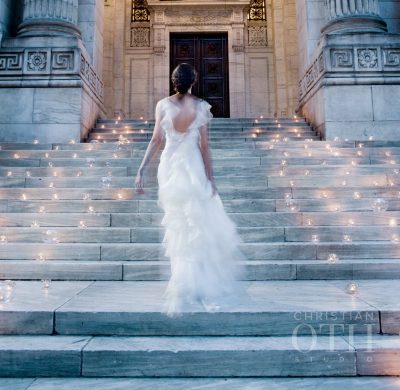 Here at Style Salute, we love wedding season. From the classic to the rustic—to the extravagantly lavish, we love them all. If you're a bride-to-be, you already know the importance of selecting a wedding photographer that captures and documents a natural but elegant story of your wedding day as it unfolds.
Enter Christian Oth and his talented team. "Whether you're camera-trained or a bit shy in front of a lens, being photographed is a very personal experience and building trust is essential," says Christian Oth. It is with this in mind that their team works closely with couples to schedule shoots throughout the planning process that allow them to gradually grow more comfortable with the process.  "Great shots are a collaborative effort. Our clients need to be comfortable, and we need to know them well enough to guide them through the shots," says Christian Oth." Located in the Flatiron District of New York City, on the 9th floor of 147 W 25th St, The Christian Oth Studio, a team of editorial photographers is coveted by every soon-to-be bride in New York and beyond for capturing the organic, in between moments of a wedding.
Chosen by respected trade bibles American Photo and PDN as one of the world's best wedding photographers, the Christian Oth team of photographers goes beyond just taking photos — They are  committed to telling your love story through editorial-style photos of the highest caliber. While based in New York City, the talented team of six photographers serve both local and international weddings worldwide. Redefining the art of wedding photography, services available range from wedding and engagement to portrait and boudoir. 
Contact one of their diligent client services for inquiries and rest assured that this lovely team will support you every step of the way, ensuring that your entire experience is just as beautiful as your wedding photos.