The month of October holds very special meaning to us females because it marks Breast Cancer Awareness Month, an annual campaign to increase public understanding of breast cancer, the second-leading cause of death among women.
Whether you have lost someone to the fight, or you're young women just learning how serious it is to check yourself,  this is your chance to wear the pink ribbon and spread the message. Breast Cancer Awareness Month is the best way to come together nationally to support those on this difficult journey and search for a cure.
October reminds us that we're all blessed with beautiful bodies and the importance of popping into the doctor's office for an annual checkup. While Breast Cancer is the second most prominent cancer found in females and can be very nasty, the severity is incredibly decreased if detected early on. Our breasts are our best friends and it's important that we know them inside and out so that if something funky were to appear we could share it with our doctor. Luckily, it's so simple to check yourself, that it would be senseless not too. Join us in the mirror, and if you notice any unusual size, shape, color, discharge, lump, or soreness, definitely bring this to your doctor's attention.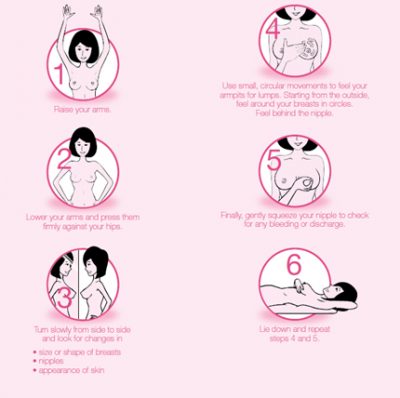 It's amazing how much pink can be spotted in October, and the multiple ways that we can personally advocate for this cause. In doing their part to join the conversation and help find a cure, a number of amazing brands have debuted products in the month's signature color — pink —while others are offering special promotions.there are thousands of companies that pitch in to encourage the cause by offering promotions to support Breast Cancer Awareness Month. Here at Style Salute, we're vowing to make a difference this October by shopping these companies through our love for all women, health, and great style. Remember, even the smallest contribution can help change a single life. Plus, it'll feel great knowing your purchase is going toward helping those affected.
Keep reading to shop our curated roundup of products that benefit Breast Cancer Awareness Month.
ELIZABETH ARDEN
A limited edition presentation of Advanced Night Repair, featuring a pink bottle and keychain to bring awareness to breast cancer.
BUMBLE & BUMBLE
This month Bumble and bumble is making a difference for both your locks and those suffering from breast cancer with their Pink Ribbon Bb. Thickening Spray. Make sure to shop this limited edition spray soon, because for every spray sold Bumble & bumble will donate 20% to the Breast Cancer Foundation. Every time you spritz your hair with this pre-style spray, you'll know that you're supporting the cause.
ORIGINS
What it is: A limited-edition two-piece set featuring two products for skin hydration and peace of mind.
 NEW BALANCE
There's no better month than October to stay healthy and fit in New Balance's fitness line, Lace Up For The Cure. The collection features tennis shoes, leggings, tanks, t-shirts, and jackets in stylish pink prints and motivational sayings that will keep you fighting for the cure throughout your workout. The clothing is designed to support two things: your health and breast cancer. 5% of the MSRP of each product sold from this collection will go straight to Susan G. Komen, with a promised minimum donation of $500,000 – that's some major support. Susan G. Komen will use these donations to fund the education, research, treatment, and screening for breast cancer.
WACOAL
Wacoal's best-selling Awareness Underwire Bra features an embroidered ribbon on the back for breast cancer awareness and offers the superb comfort that comes from supportive cups, a leotard back, and straps that stay in place. The seamless cups provide natural shaping, making this bra a great choice for every day.
Expressing your love for pink doesn't end in October. These pink and red Valentine's Day dresses are an all year ordeal.