So everyone is talking online hacks, but this one takes the prize. Meet Honey: the smart browser extension that automatically searches for and applies coupon codes when you shop online. What's that you say? Digital coupons that actually work? Yes, it exists.
Honey is offered at over 100 retailers online, adding a new button to your shopping cart at checkout. Click the button, and Honey does all the work for you—scouring the site and applying coupon codes. That's it–yes, really. To make sure it works, we put Honey to the test at J.Crew–and we were so excited to see that it actually worked.
Below, see how much I saved on a purchase from J.Crew!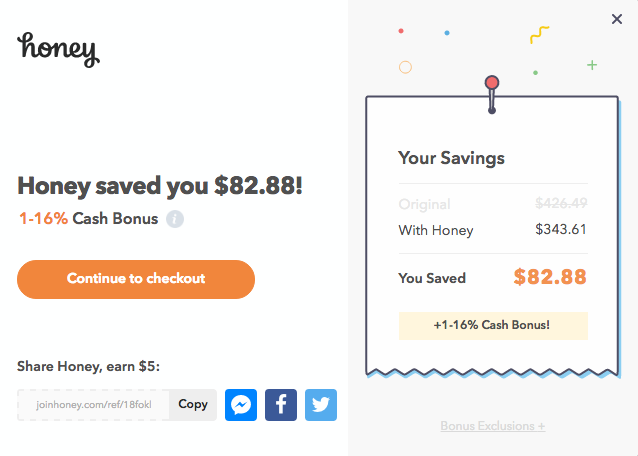 Have you used Honey? Share your experiences below!