For those of us that are single (or just haven't lived under a rock the past decade), dating apps are the norm. Tinder and Bumble allow men and women alike to swipe past each other without a full seconds' consideration. Then there are the sites like Plenty of Fish and Match.
Now, don't get me wrong, online dating can be a wonderful thing. Many people have met their significant others via the world wide web. For some people, however, online dating can be a series of high hopes, awkward questioning, and unrealistic expectations.
You may be surprised to learn that there are other options. Matchmaking services have been around for quite a long time, and now Tawkify has brought this platform digital. Founded in 2012, Tawkify has seen exponential growth over the past few years- and we've taken notice. I recently had the chance to sit down with Tawkify Certified Matchmaker and VP of Marketing Michele Presley to find out what sets this matchmaking service apart.
Ahead, find out what makes Tawkify the best dating service for busy professionals.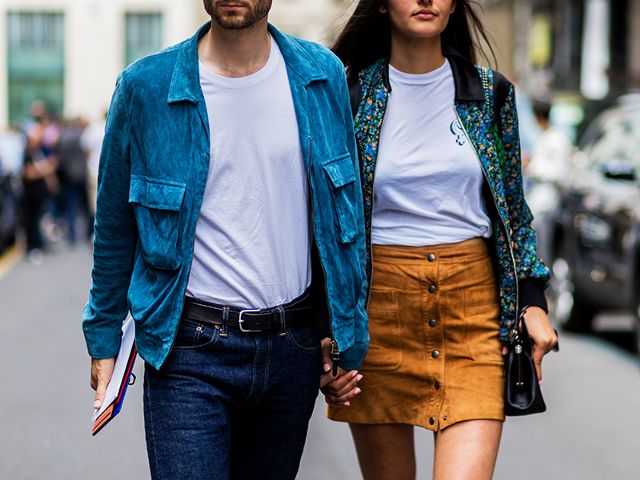 Taking The Work Out of Dating
---
Tawkify is a matchmaking service that allows for outsourcing the work of dating life to someone else. There are really only 3 other ways to meet someone: online, being introduced by a friend,  and by chance while out and about. When it comes to being introduced or meeting by chance, there is no way to be proactive. Online dating is proactive, but there are downsides to this as well. Often there are too many people to message, and sorting through, striking up a conversation, and coordinating a date can be a full-time job!
Essentially, Tawkify is like having a friend introduce you, except that it's more proactive. They intentionally go about finding someone- just like a friend that takes careful consideration.
Meeting Organically
---
With dating apps and websites, there seems to always be much too high of expectations and certain disappointment. When people used to meet and fall in love, they had never seen a picture or bio of that person previously (nor had they had the ability to Google them). Meeting a setup from a matchmaker feels much more genuine, and just as if you'd been introduced by a friend.
Cost/Value
---
Cost is one of the biggest differentiators. Tawkify is less than half the cost of their nearest priced competitor. The value for that cost is also there. They have the largest matchmaking database in the world- something that others have a limitation in. 
Time
---
Part of the reason this service is perfect for busy professionals is that it won't take up so much time. Once chosen to become a client (they don't take everyone), your time is simply checking in with your matchmaker before and after the date, and of course the date itself.
Success Rate
---
Tawkify's success rate is a staggering 80% in the 6-12 month time period. These odds are pretty hard to beat, especially considering that dating app success rates tend to fall below 10%.
Privacy and Security
---
As a woman, we naturally always feel uneasy when meeting a new person for the first time. Tawkify actually guarentees 10o% privacy. They will never share your information until confirmed by both parties to be a "yes-yes". In fact, many matchmakers don't even give a first name for the initial date. This can also help with cultivating that organic feeling.
Carefully Chosen
---
Carefully recruited and trained matchmakers work diligently to find out client preferences. Using web technology, they can filter through client "must haves" and use thumbnail images to narrow down and start looking deeper into each profile. Once the matchmaker has a final few candidates lined up, they conduct a video chat screening to decide if they will make a good match for their client.
You Have Options
---
Tawkify has two different options. There is a "member" option, which essentially puts you into the matchpool for potential clients. It's just $99 for the first year and $54 a year after. The catch is that you could be matched with someone 20 times in that year, or you may not be matched at all. It completely depends on the clients.
The second option is to become a client. Pricing varies from city to city, but includes a 3 month introductory rate with 3 matches included. There is no contract, unlike many other services. 
Now that you know where to look for Mr. Right, shop a capsule wardrobe you can rely on for your next date night.
A MODERN TWIST ON CLASSIC PUMPS