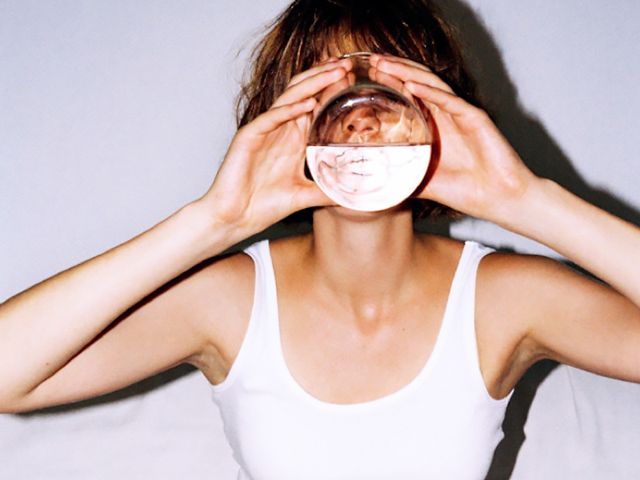 Here's a fun fact: drinking 2 cups of cold water on an empty stomach can boost metabolism by 30%. At least, that's what Google Facts says. Pretty cool–right? There are actually a ton of other simple tricks for hacking your metabolism. And, after a few Google searches, we found a few more.
Scroll down for tips to eat and drink your way to a faster metabolism.
TIP 1: SLEEP IN A COLD ROOM
It doesn't sound pleasant but sleeping in a cold room will help you increase your metabolism and cut down the girth. Daily Burn describes references a study where volunteers who slept in 66 degrees burned more calories throughout the day!
TIP 2: CUT THE ALCOHOL
Although we all love a girl's night out, Redbook Magazine claims that skipping alcohol can increase metabolism. The reason why isn't just because it cuts those pesky calories, but also because "research has found that the body burns off alcohol first, meaning that the calories in the rest of the meal are more likely to be stored as fat."
TIP 3: DRINK COFFEE
According to Women's Health Mag, "the average metabolic rate of people who drank caffeinated coffee increased 16% over those who drank decaf." Why? The secret is in those coffee jitters. Caffeine increases the heart rate and breathing which in turn stimulates your metabolism. Pretty awesome, right? If you're looking for a new brew, we're loving Lavazza Tierra! Intenso.
TIP 4: TURN OFF YOUR PHONE
So, we've all heard how the blue light emitted from our smartphones will keep us up at night but did you know that it can also slow down your metabolism? (gasp!). It may sound absolutely crazy but Huffington Post claims that "exposure to the type of blue light emitted by smartphones, computers, and tablets immediately before and after dinner increased hunger and impacted glucose metabolism in people who participated in a small Northwestern University study."
Looking for more? Below, find the best beauty supplements that promise to reset your metabolism.