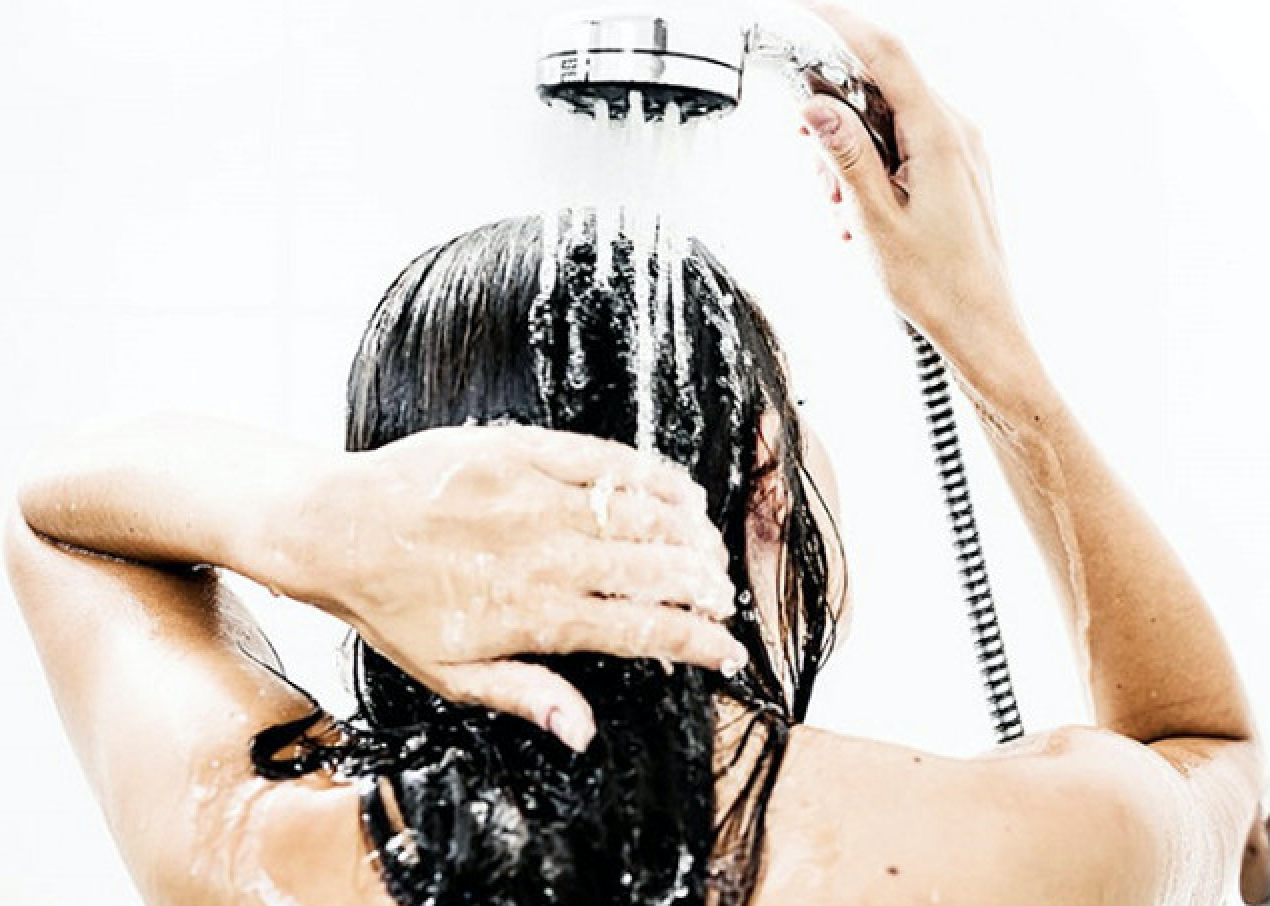 Identifying the source of your brittle hair and breakouts can be a long and arduous process. You try everything: Changing eating habits, switching skin and hair products, and exercising more. Surprisingly, however, when it comes to finding a culprit for unhealthy hair and skin, we recently learned that it could be as simple as improving the quality of the water we are showering with by putting in a showerhead filter.
As it turns out our dry hair and acne breakout can actually be a result of showering with unfiltered water (yes, really!) To understand the problem better, we sat down with Jessica Sorrentino from salon Nine Zero One in Los Angeles for her expert advice on the damaging effects of bad water – and the simple trick to solve it.
"If you live in an on older building or house, it's very likely that the water your showering in is 'hard water,' meaning it contains mineral sediments and oxidizers that can seriously affect the health or your hair skin. Poor filtration also causes a buildup of chlorine, which can be extremely damaging, stripping your hair and skin of its natural oils. This means we're often left with dry skin, breakouts, and brittle hair." Sorrentino adds that 'hard water' also cause color-treated hair to get brassy – not to mention it's notorious for clogging pores.
So not only can this hard water ruin your hair and skin health, it can also cost you a lot of money in return visits to salons and products. The solution, Sorrentino tells us is filtering these harsh minerals with a powerful showerhead filter.
"Most major hair stylists and dermatologists agree that investing in an effective showerhead filter is key to great skin and healthy hair," Sorrentino says. "A good showerhead filter is able to purify shower water, getting rid of those harsh minerals that have detrimental effects on our hair and skin, and installing one is a simple and useful way of decreasing our exposure to harmful chemicals. Wanting to give their clients the best results treatments, the teams at Nine Zero One Salon created their our own shower filter, Raindrops901. Raindrops™ purifies the water in a 6 step filtration process." So, if adding a shower filter is all we need to do for better skin and hair, count us in!  And psst—it's actually a pretty easy transition, we promise.
Tried and tested—Here are Amazon's best-selling showerhead filters to try now. Plus keep reading for answers to some of the most common questions about showerhead filters.