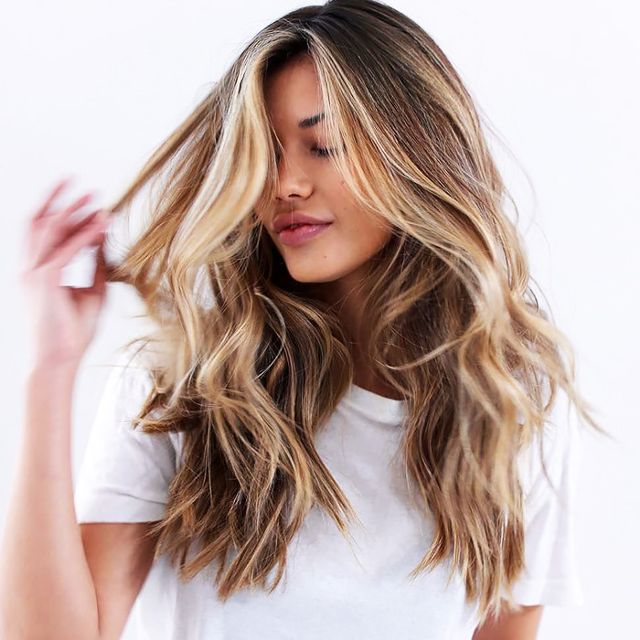 Here at Style Salute HQ, we love trying new products and sharing our favorites with you. And we tried a few heat protectant hair products this past month that blew our minds. Any hair care expert will tell you that in order to prevent hair from becoming dry and damaged from high temperature irons and dryers, you should use a heat protectant, like a heat protection serum, cream or spay.
"People do the most damage to their hair by over using various hot tools," shares Carey,  hair expert at stylist at Sephora in Beverly Hills. "Most girls also use these tools without any protective hair products, which will cause breakage. The thinner the hair, the more the damage will show," says Carey. So, one proactive measure you can take to protect hair from heat damage is using a heat protectant.
Not only do heat protectants keep your hair from getting fried—they also de-frizz, add shine, detangle and help straighten and smooth your hair. Once applied, you can heat style your hair with confidence (buy-bye heat styling guilt). There are scores of heat protectant products on Amazon, from serums to creams and sprays. We combed the e-tailer to discover the highest-rated, best heat protectant products the e-retailer has to offer. Ready to healthiest locks of your life?
Keep scrolling to read about the 13 we found.