Chilly days and fall showers aren't the only forecasts for fall 2016.  Will fall bring in a drizzle of denim? A cloudy crop of crotchet? Perhaps a hurricane of hats? While there is no guaranteeing what trends will stick in the coming months, we always turn to the expert colorologist at Pantone for a sneak peak at what's to come.
So, what's in store for FW16? Pantone's color report predicts a palette of colors that emerge as calming, and fresh. With a mix of playful primaries (Buttercup, Snorkel Blue, and Fiesta), elevated neutrals (Iced Coffee, Lilac Gray, and Rose Quartz) and novelty shades (Peach Echo, Limpet Shell, Serenity, Green Flash), Spring's colors are sure cover all bases.
The colors are, however, only half of the story. Faithful fashion followers (us!) must also prepare for fall 2016's trend report. What are the forecasted fabrics and silhouettes? While last spring brought in super luxe suedes, and fun and flirty fringe, this year's fashion front ushers in skin-baring romantics, as well as stripes and evening metallics.
To prepare for Fall's style prophecy, we have curated 7 perfect street-style outfits to help you transition into fall in colorful style.
Scroll through for your Spring fashion forecast!
1. Off the shoulder (Featuring Pantone 15-3919 Serenity)
2. Romantic Silhoettes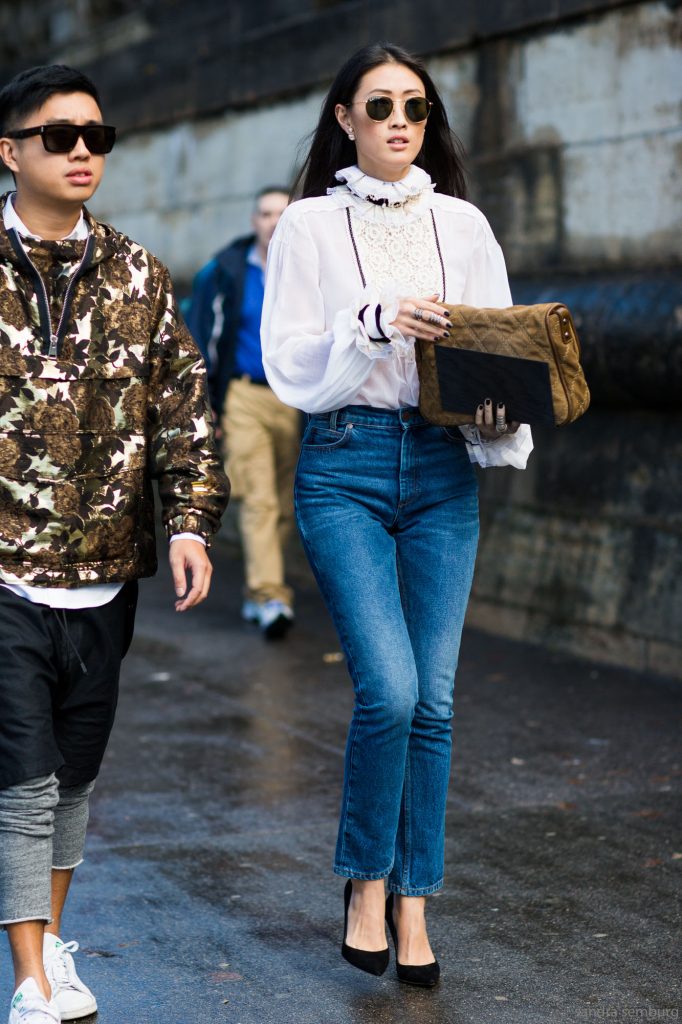 Get the Look:
3. Slip Dress (Featuring Pantone 15-3919 Serenity)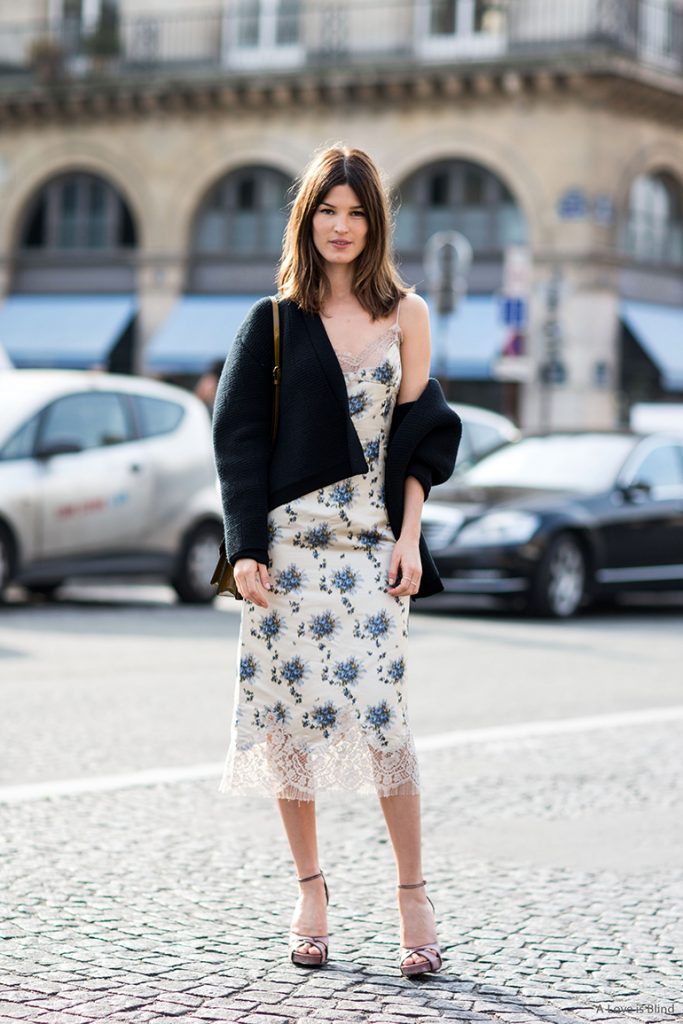 Get the Look:
4. BOLD RAINBOW STRIPES (Featuring Pantone 12-0752 Buttercup, Pantone 19-4049 Snorkel Blue, Pantone 17-1564 Fiesta)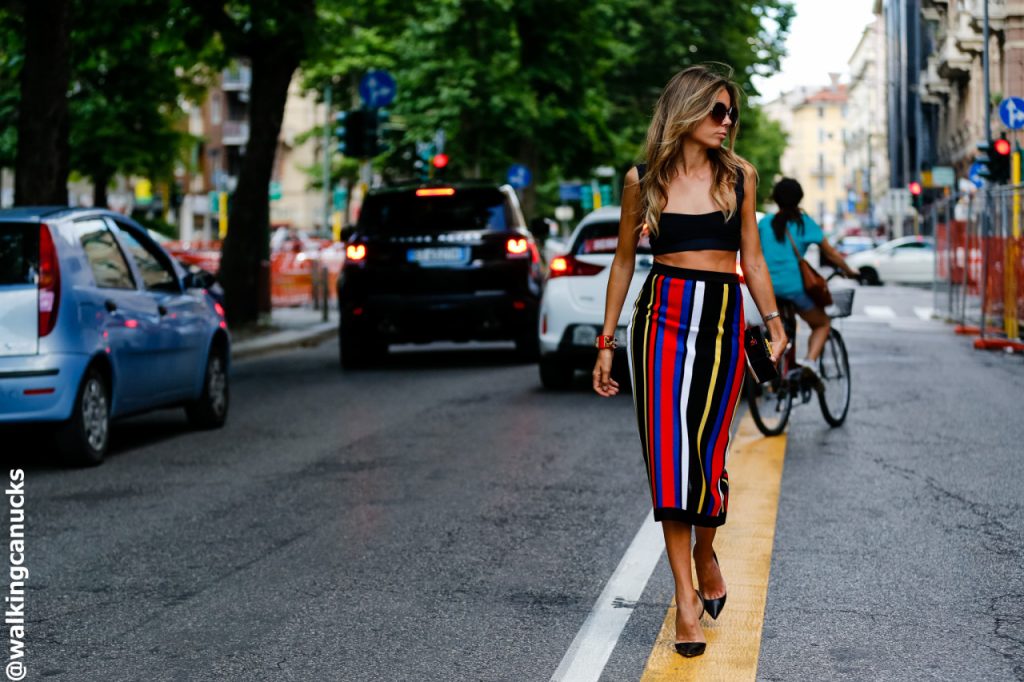 5 .METALLIC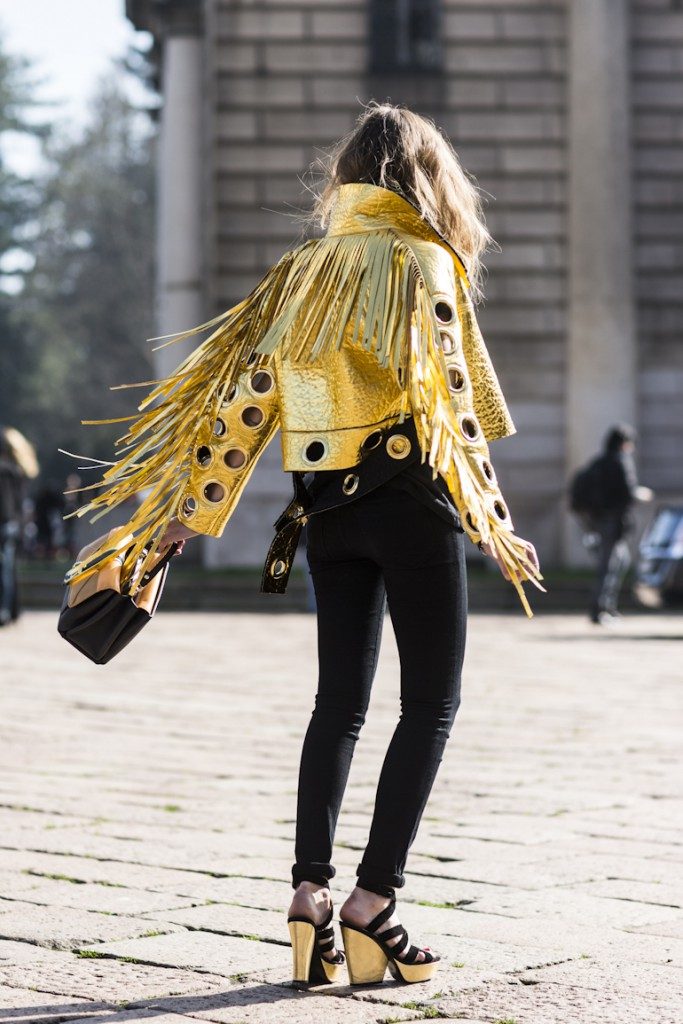 GET THE LOOK:
6. Pajama top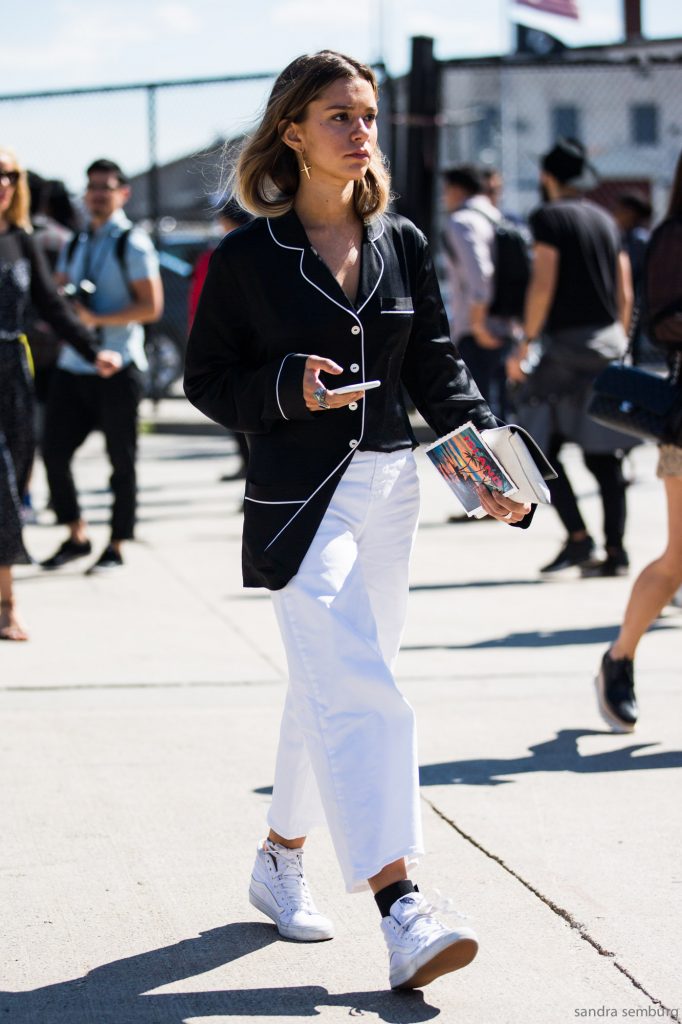 Get the Look:
7. Bomber Jacket (Featuring Pantone 15-1040 Iced Coffee)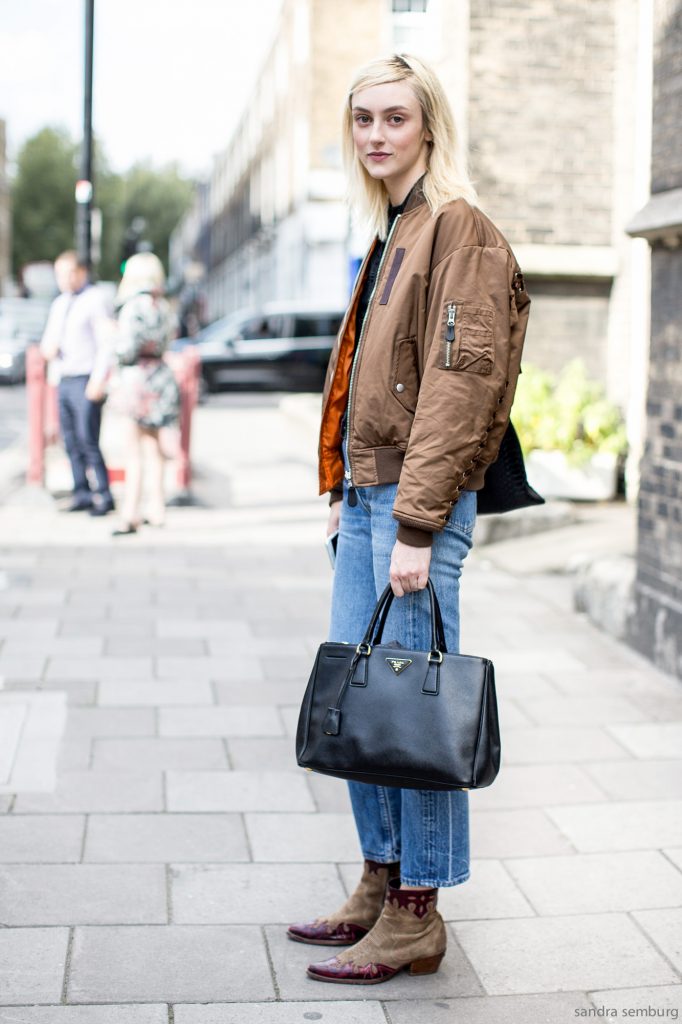 Get the Look:
Which trend are you most excited to try? Share in the comments below!