To say we love Kate Middleton's style is the understatement of the century. Not only are we obsessed with her fashion sense, but, we love that every outfit has her personal touch: class, sophistication, and elegance.
If you're looking for winter style inspiration this season, let Kate Middleton be your winter outfit muse. Today we're sharing five easy to re-create looks the duchess recently wore that you can wear on repeat over the next few months. Whether you're in need of a classy-yet-stylish holiday look or an everyday outfit combination for a cold Saturday afternoon, the below Kate-inspired outfit ideas are sure to add serious royal charm to your winter style.
Keep reading to see five ways to channel Kate's style this winter.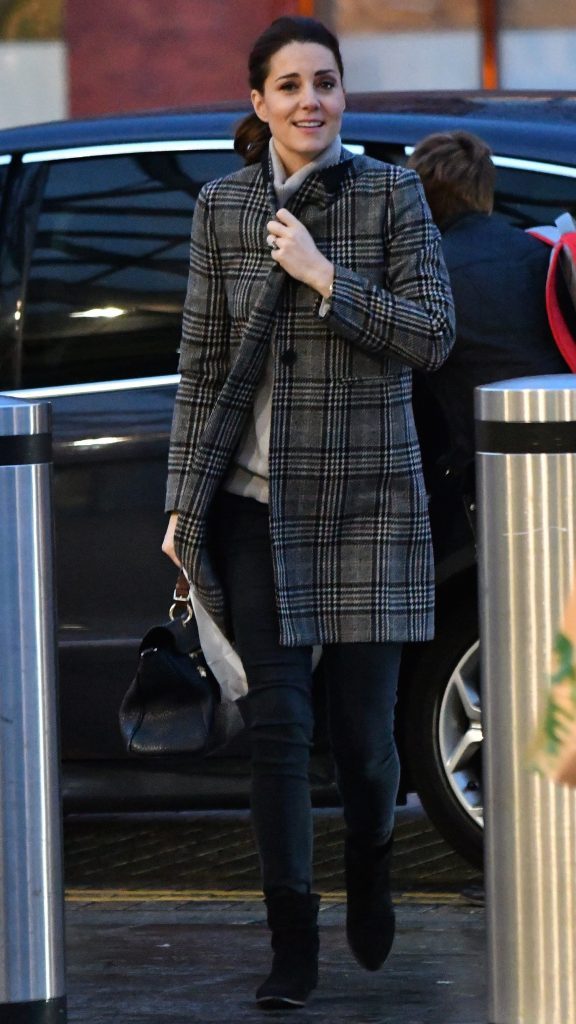 On Kate Middleton: Plaid Zara coat; grey turtleneck sweater; black skinny jeans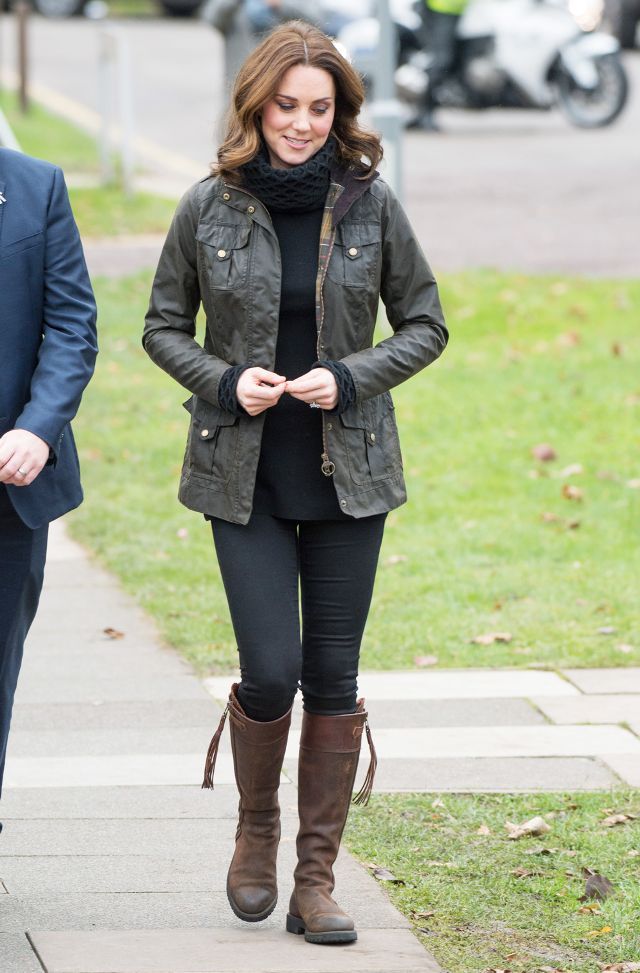 On Kate Middleton: Temperley London turtleneck sweater; Penelope Chilvers brown leather tassel boots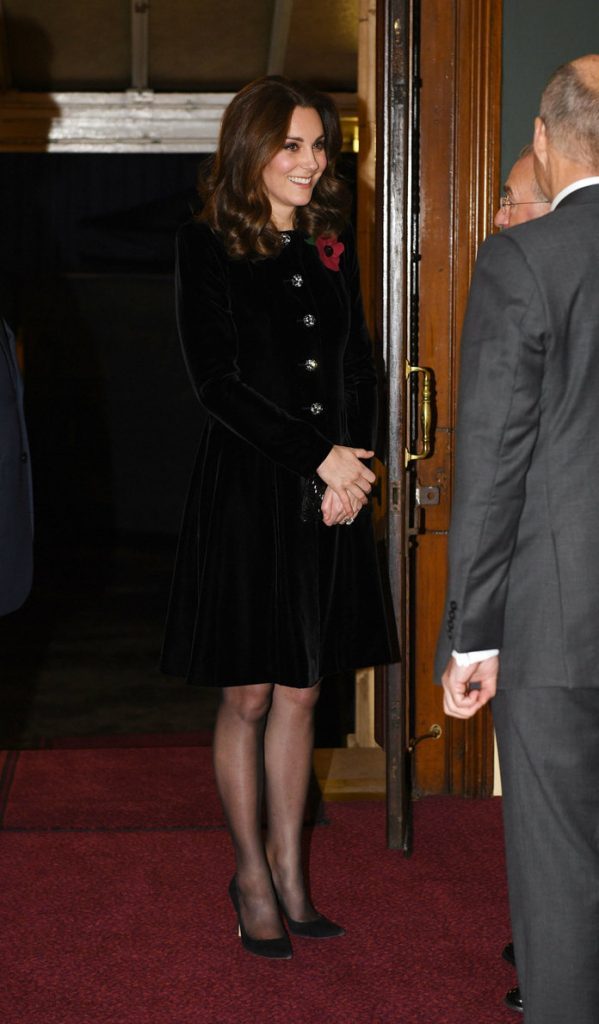 On Kate Middleton: Catherine Walker & Co. velvet coat dress; Gianvito Rossi heels ($477)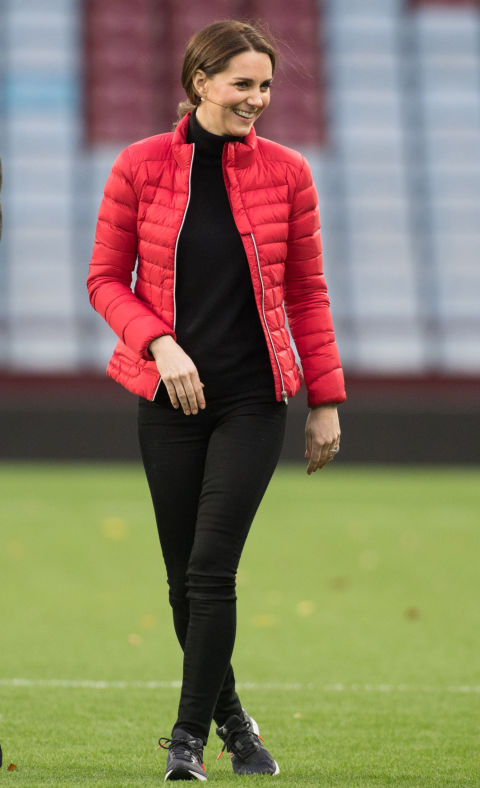 On Kate Middleton: Red puffer jacket; black skinny jeans; New Balance sneakers ($49.99)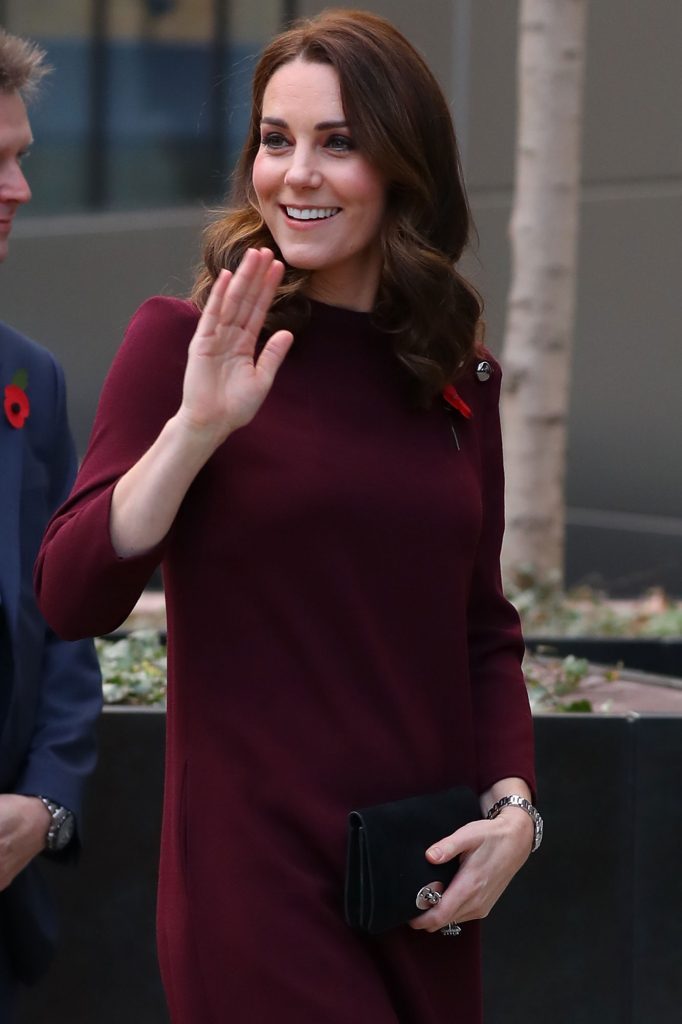 The Duchess of Cambridge, Patron, attends Place2Be's School Leaders Forum in London as part of her ongoing work on the mental health and wellbeing of children. Featuring: The Duchess of Cambridge, Catherine, Kate Middleton Where: London, United Kingdom When: 08 Nov 2017 Credit: John Rainford/WENN.com
On Kate Middleton: 'Eloise' dress by Goat in burgundy; black tights; black suede pumps