When fashion connoisseurs and style enthusiasts from around the world flock to NYC for one of the most important weeks of the year, it can only mean one thing: major fashion inspiration is about to happen because it's New York Fashion Week (NYFW). It's the time when NYC's streets are packed with models, photographers, the fashion elite and the fashion loving. As haute fashion houses premiere their newest collection, bloggers and fashion writers take meticulous note, predicting the trends and forecasting the upcoming season's fashion. While most will to do anything for a seat at one of the runway shows, we prefer a more pedestrian view—because as much as we love the runways, it's always the street style trends we are dying to see.
Lucky for us, our favorite street style photographer, Sandra Semburg of A Love Is Blind takes to the streets of NYFW every season to capture the stylish attendees of NYFW as they live and dress—in between the catwalks. This year was no exception. Capturing the top street style mavens, Semburg brings us what the fashion pack is living in now. And since we know you want to try the top trends, we searched high and low to find the trends we noticed were the most loved
Scroll through for some of the coolest styling trends we've seen in a while. Get ready for some serious wardrobe envy.
1. Pair a bomber jacket with leather pants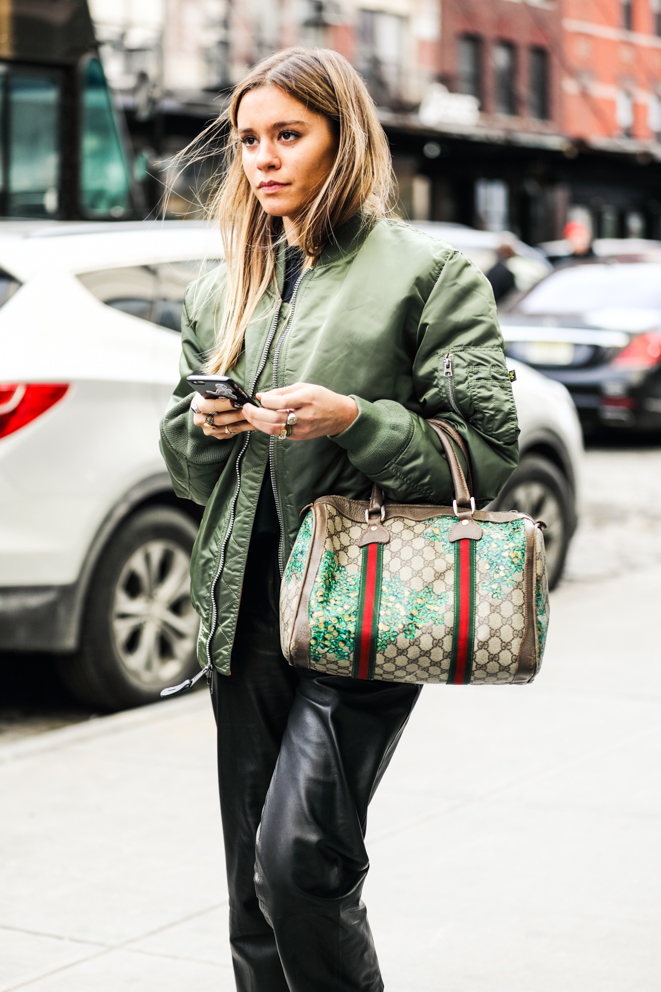 2. Couple a black crop top with a bold midi skirt.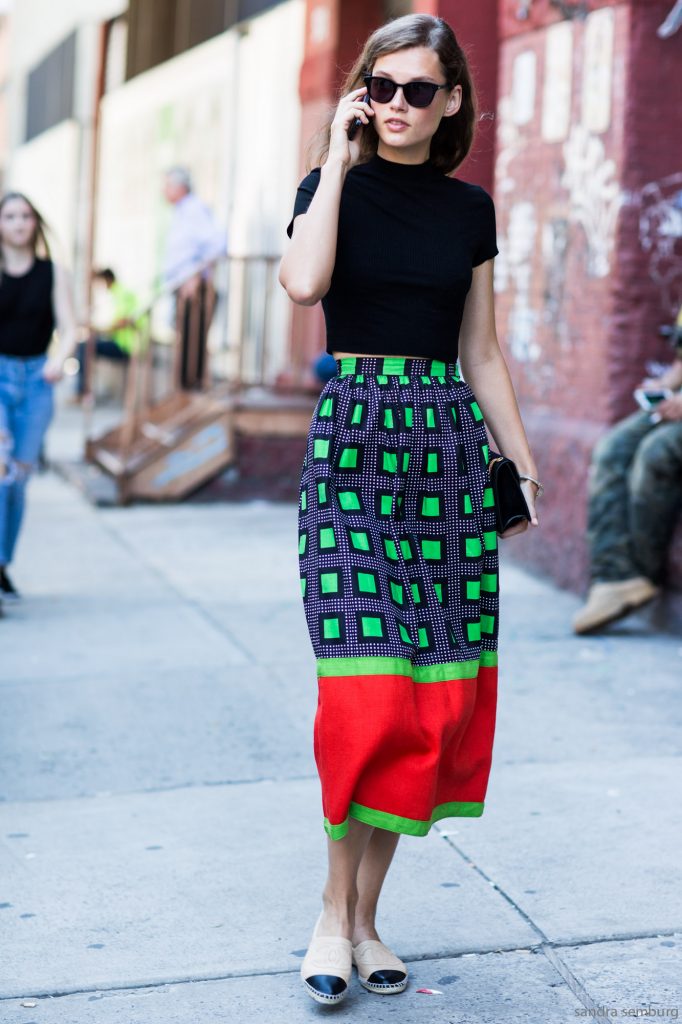 3. Play with patterns by matching a striped dress with leopard-print sandals.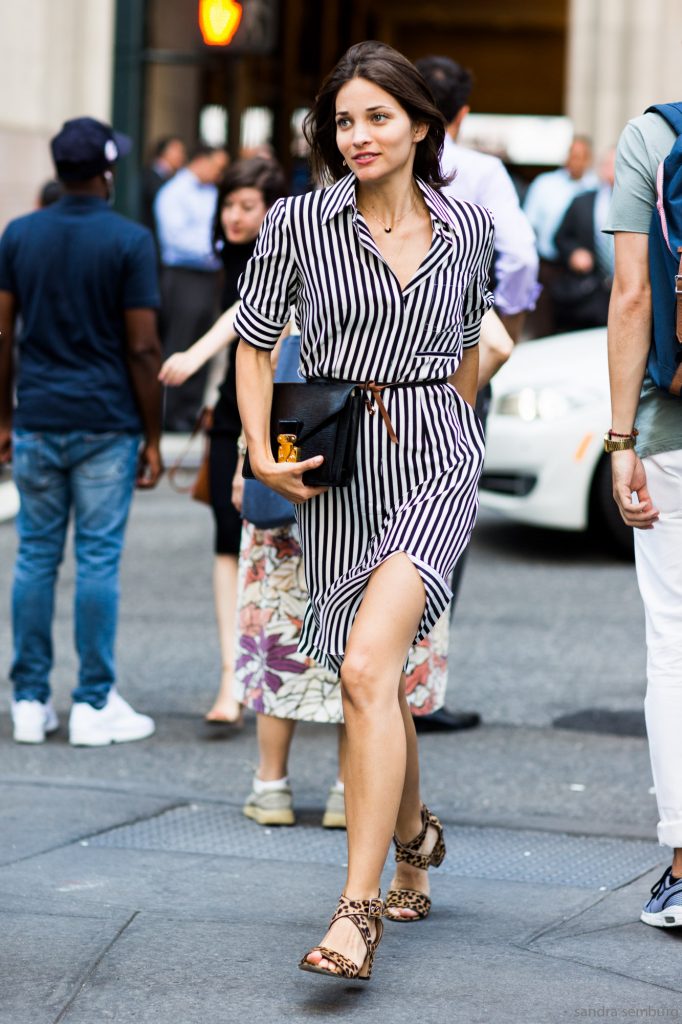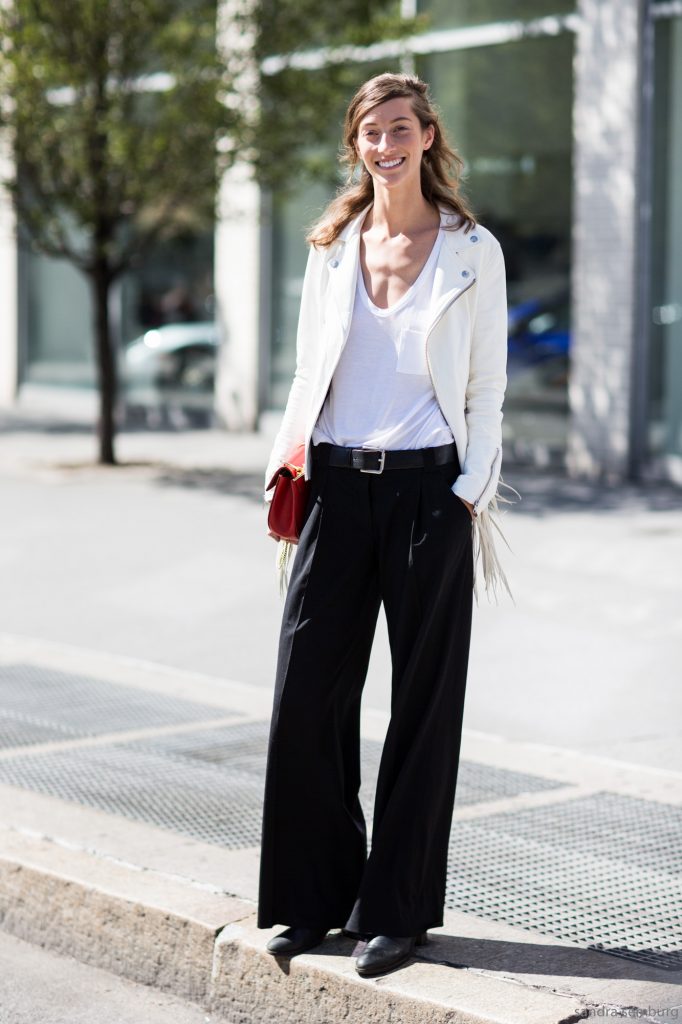 5. Dress up your coat with killer ankle boots.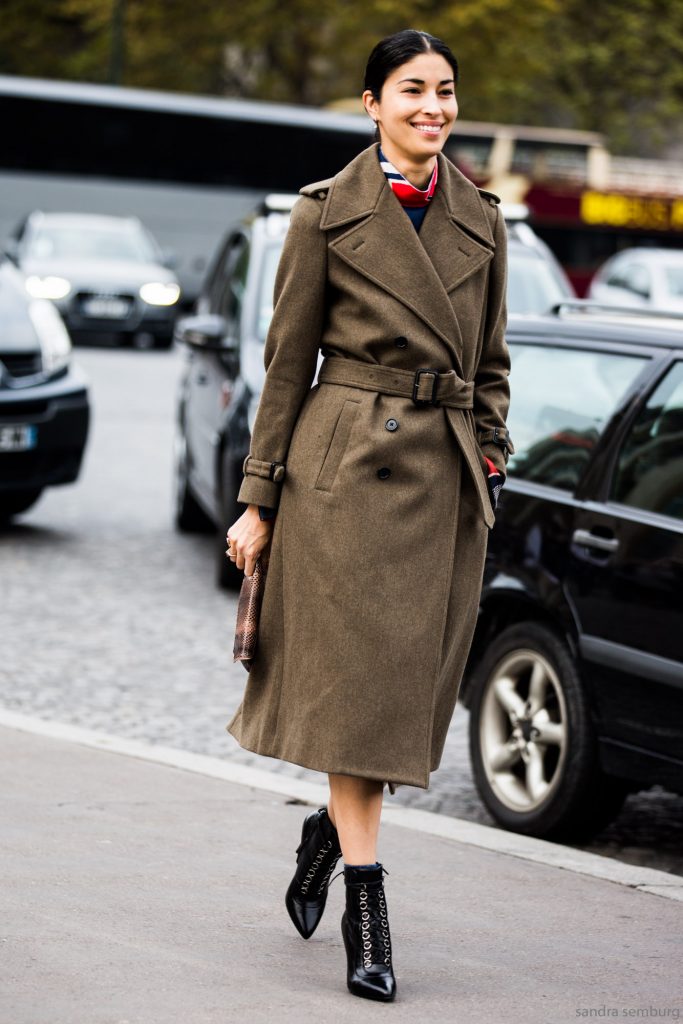 6. Make your spring jumper work in any season with a blouse underneath.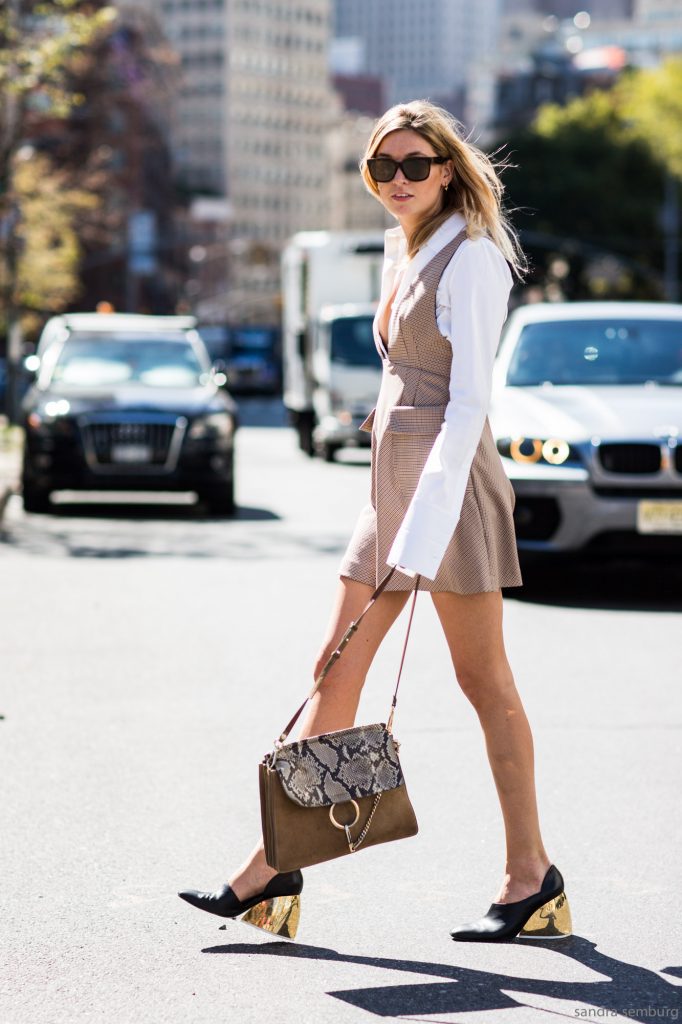 7. Wear your oversized denim jacket everywhere.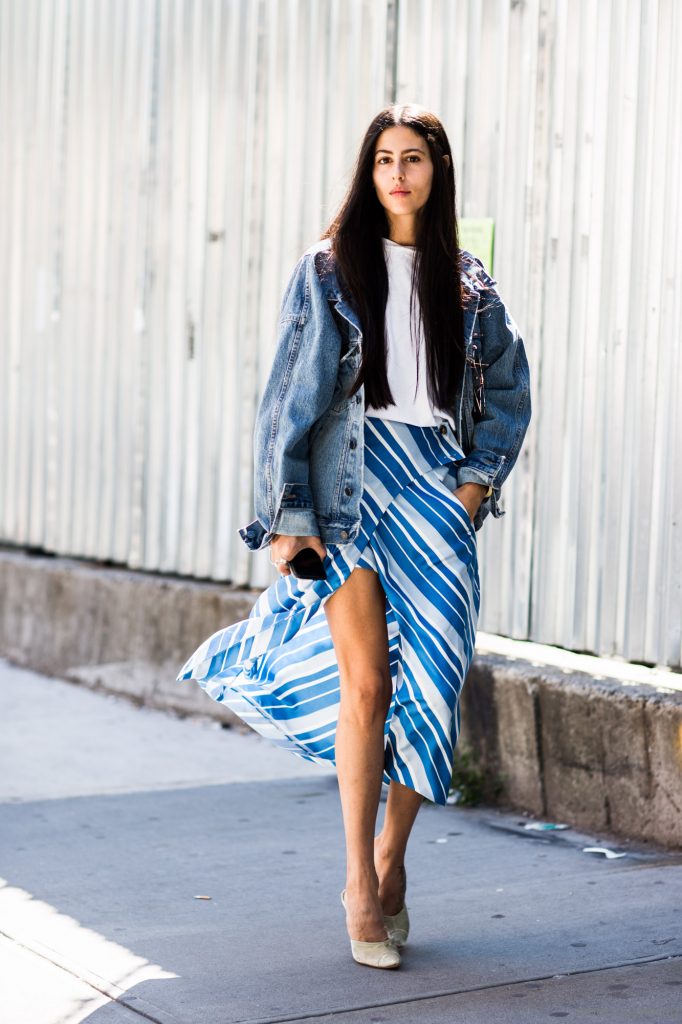 8. Try your patterns—all of them, together.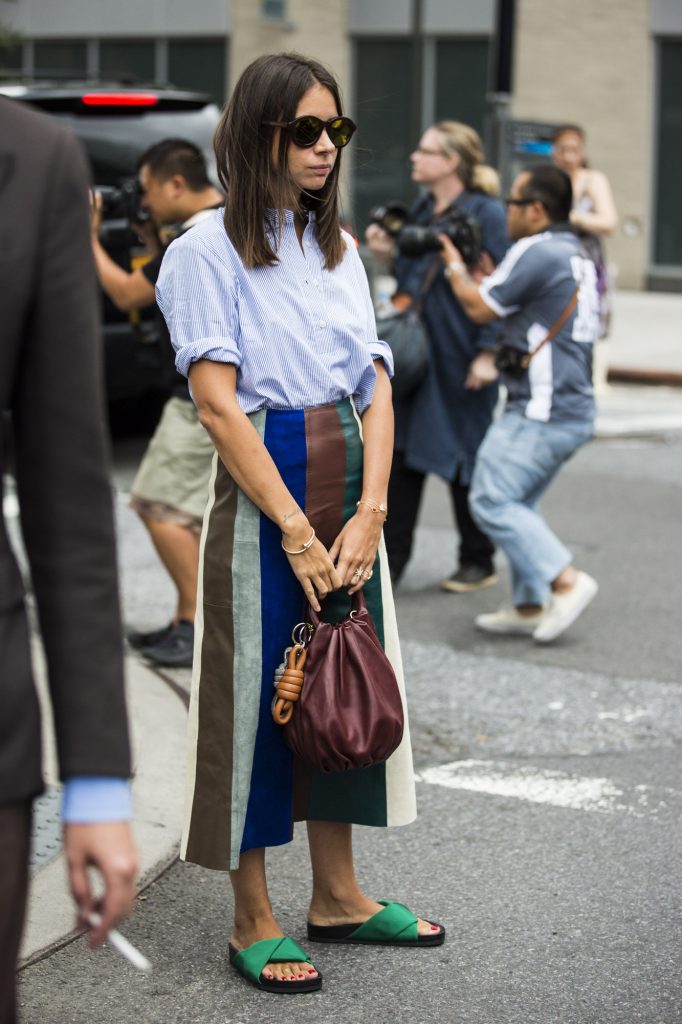 9. Give your jacket some body with a belt.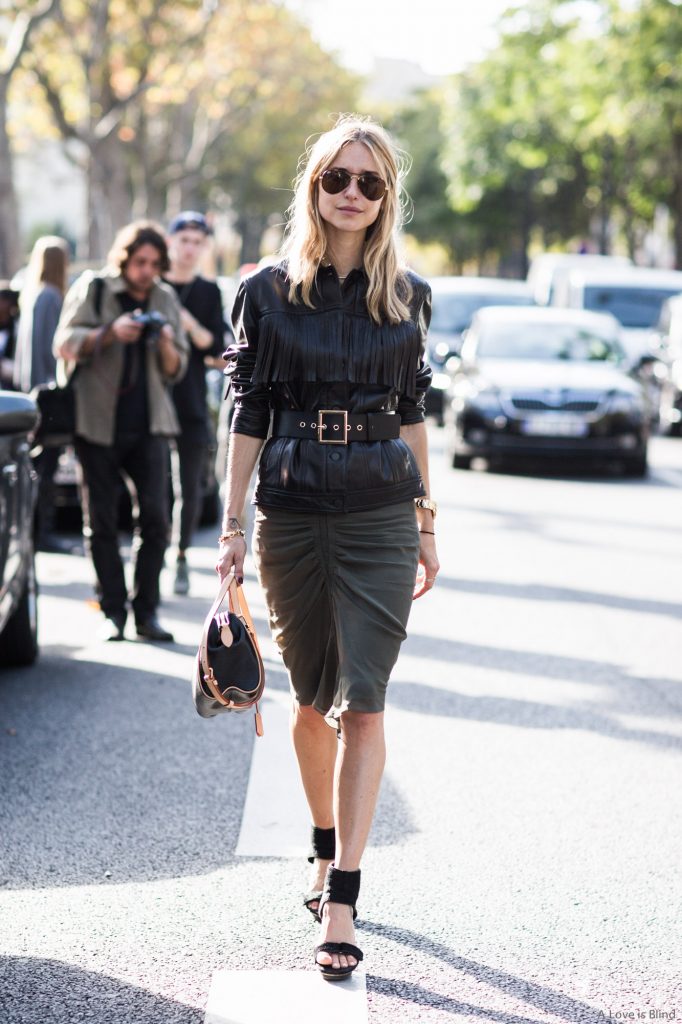 10. Pear a chic sweater with everything from jeans to midi skirts.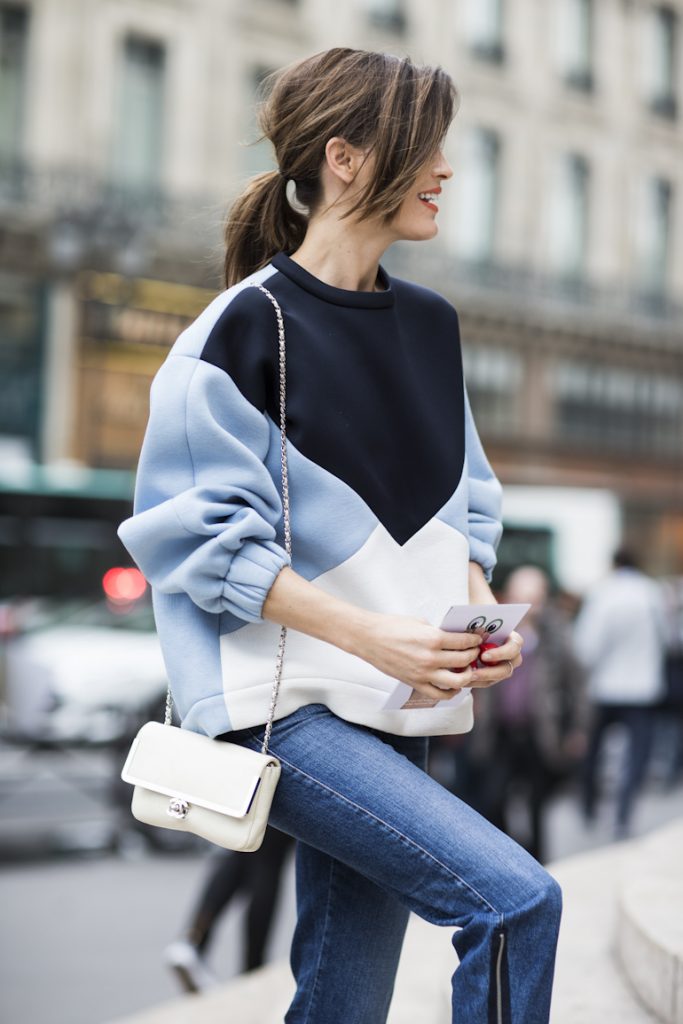 11. All pink—everything.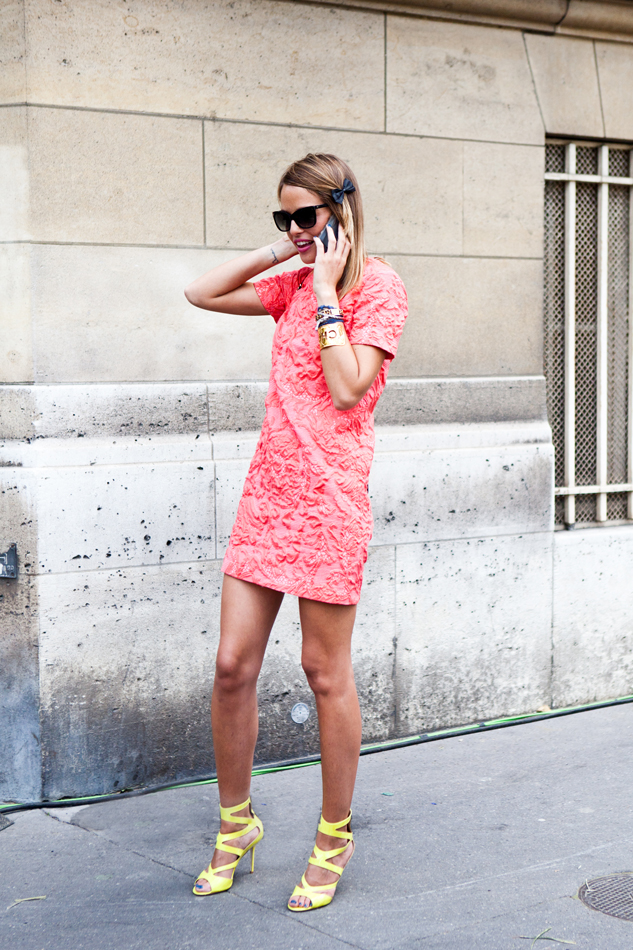 What styling trick is your favorite? Tell us below! Plus, for more street style inspiration, check our Sandra Semburg's blog, A Love Is Blind.