On the runway, it's a models job to look fabulous, but somehow off the runway these women still manage to look absolutely stunning. In fact, it's their off-duty look that has garnered one of the most sought after trends of the year (and one that we predict is here to stay) — you guessed it, we're talking about the model off duty look. The model off duty look is not an entirely new concept. In fact, models had a great sense for street style long before everyone started there was a name for it.  Now, however, that there is a movement in fashion that surrounds the sartorial choices of these genetically blessed women, and well—doing what we do, we wanted to look into  the foundation of how you can get the look consistently every time. So, what's the #1 secret to achieving the look? Stick to basics. Models have hectic schedules—it's no easy feat to travel 8 countries and 14 cities in one month—so to minimize the stress in their life, they stick to simple and classic basics that always work together. The look is a combination of comfort and relaxation mixed with the most stylish, and affordable pieces. Inspired by the model-off-duty look? Click through for 10 essential pieces to get you the coveted look.
ESSENTIAL 1: The Perennial Leather Biker Jacket
If there's one wardrobe essential we can never get enough of, it's the leather jacket. Paired with a simple white shirt and patent loafers,you can be model off duty casual with just the right amount of rock star chic.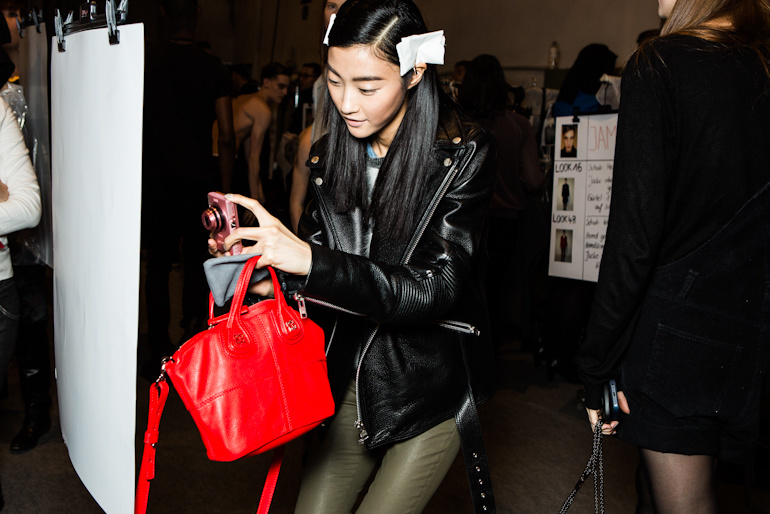 ESSENTIAL 2: The Chunky Knit Sweater
Chunky knit sweaters are one of the season's favorite style stories. One thing with these sweaters that you should pay attention to is proportions. If you're wearing this look, be sure to pair with fitted pants or a narrow skirt to strike the perfect balance between laid-back and luxe.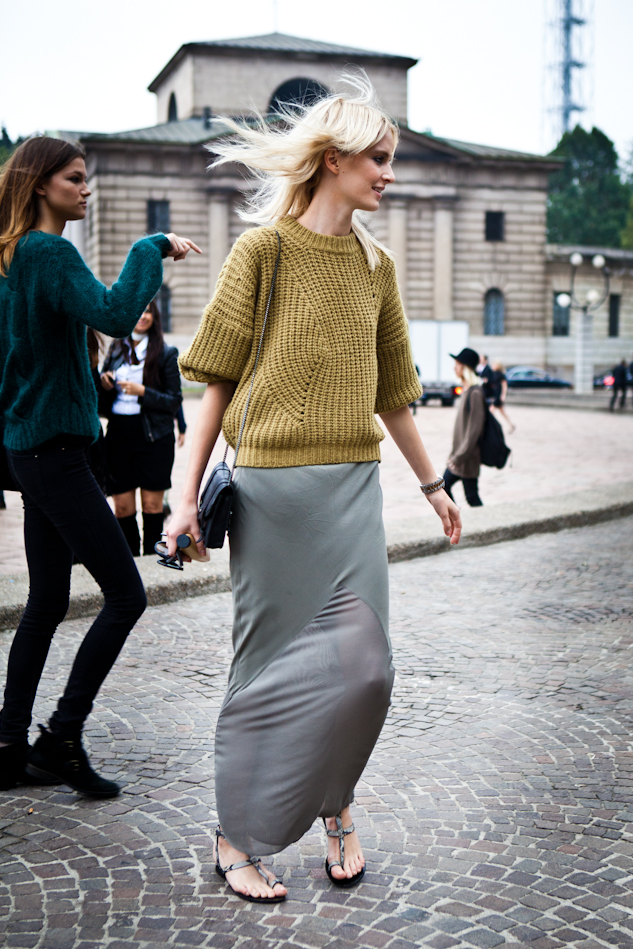 ESSENTIAL 3: The Denim Overall
To craft a truly effortless model-off-duty look, wear the wonder piece that we are so excited is making a comeback: the denim over. To get the look down, pair your overalls with with a tank or bralette in summer or layer with a chunky knit or a sweater when the weather cools.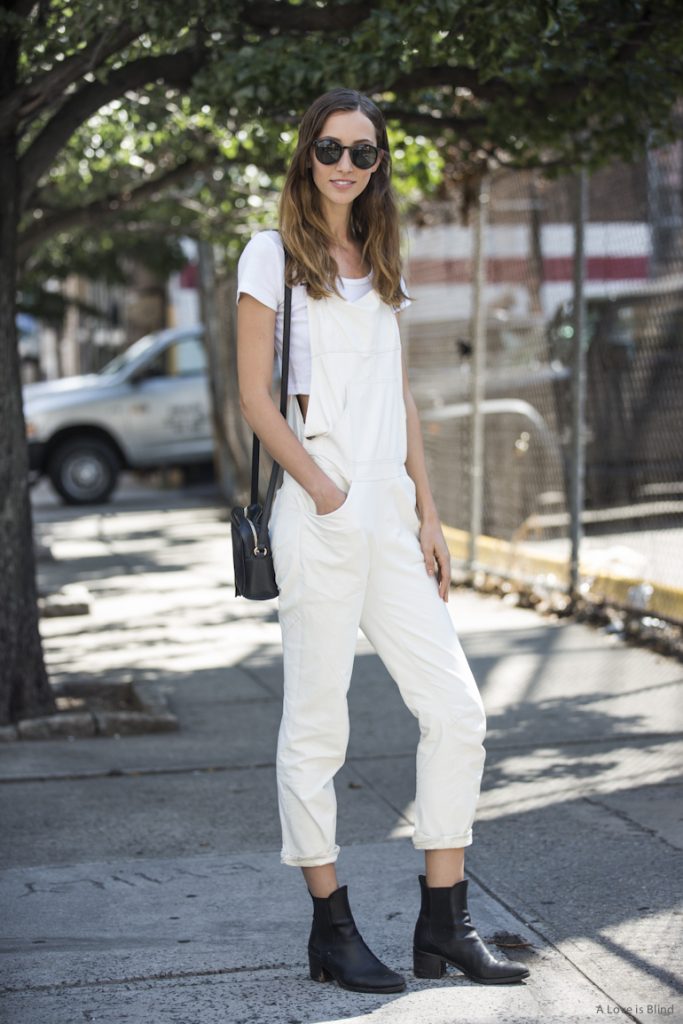 ESSENTIAL 4: The Bright Shoulder Bag
Use a bright bag to dress up a casual day look.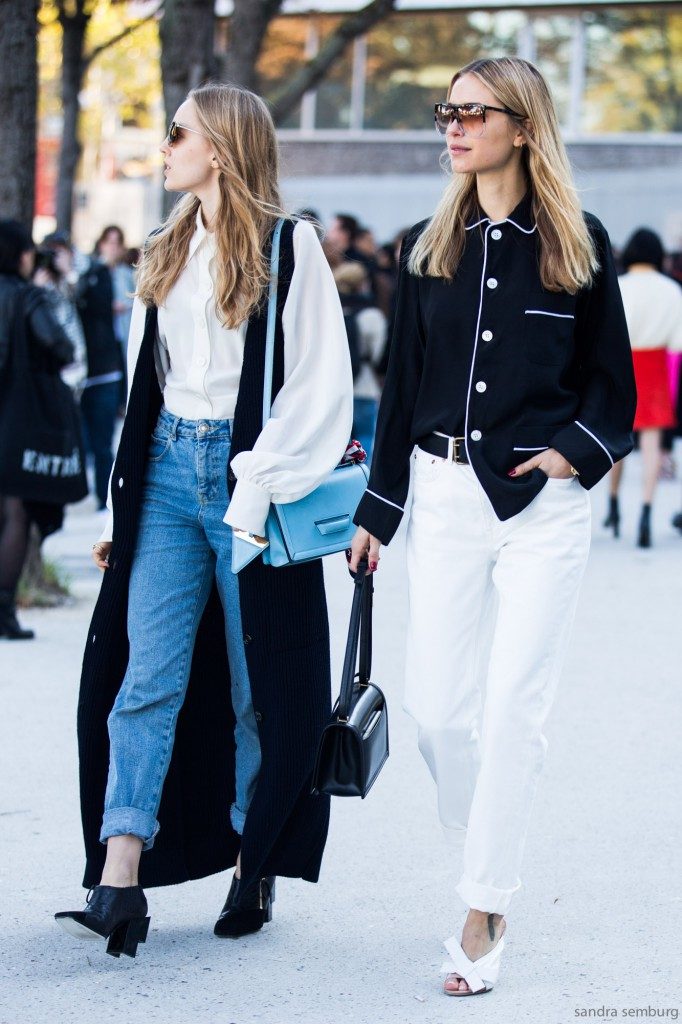 ESSENTIAL 5: The double denim look.
You can't ever go wrong with doubling up on your denim. Turn your casual outfit sleek with patent loafers or heeled sandals.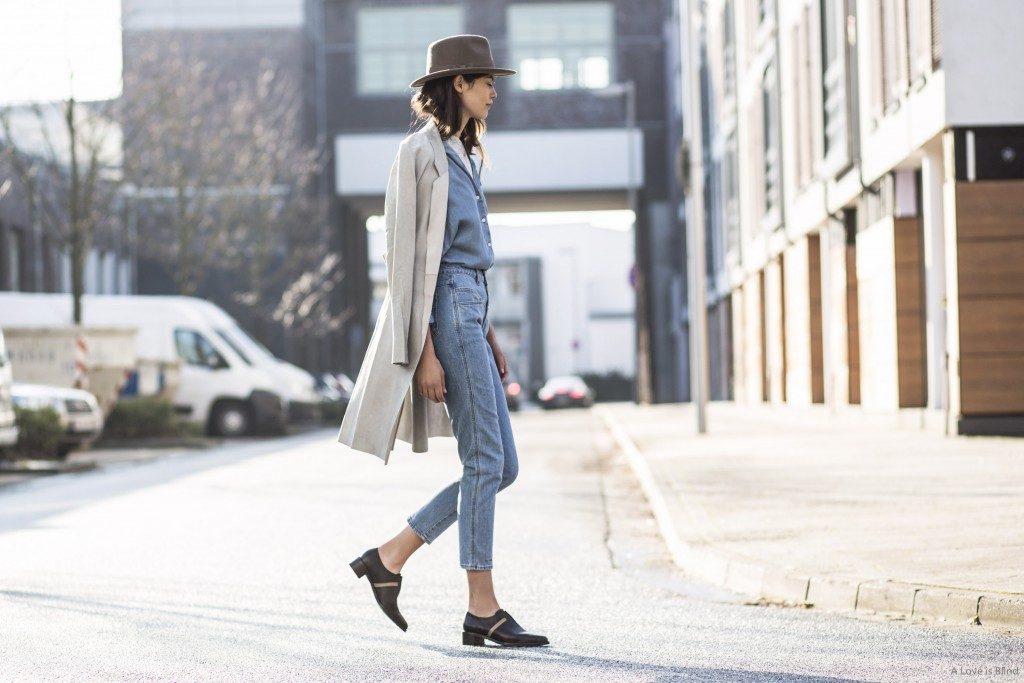 ESSENTIAL 6: The jogging pant.
Joggers are the perfect sweats to wear out if you're looking for comfort without losing style. Pair joggers with ballerina flats or loafers and you've got one of the most popular model-off-duty looks. We'd recommend pairing with a more dressed up top or leather biker jacket.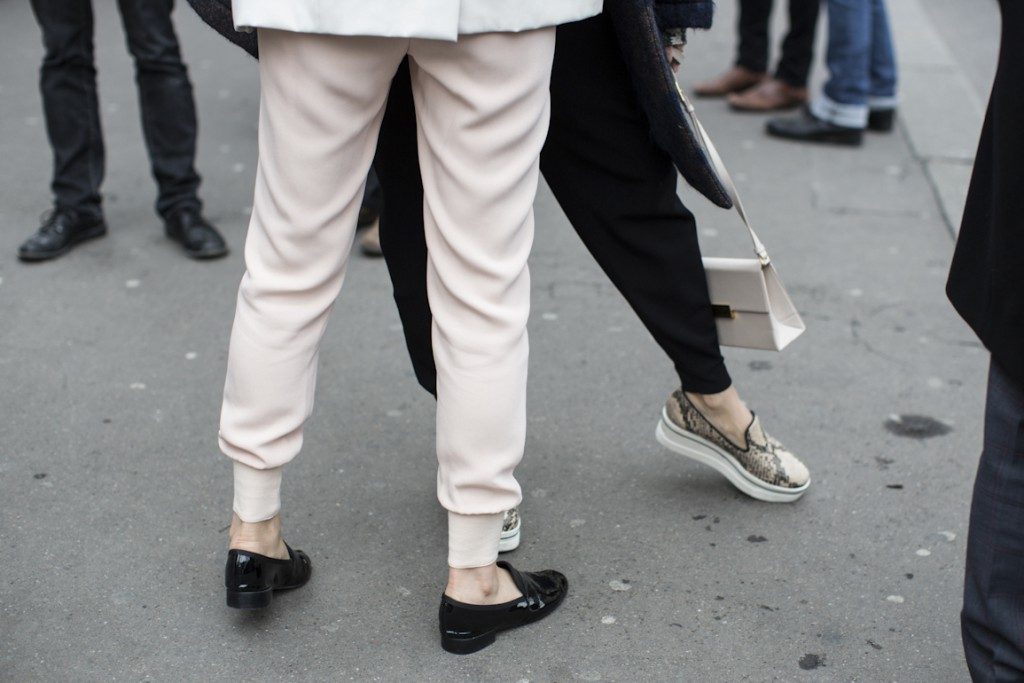 ESSENTIAL 7: The Varsity Jacket.
Did someone say 17 again? You can find a version of this style jacket at just about any clothing brand store. This model off duty essential adds an element of playfulness to almost any outfit.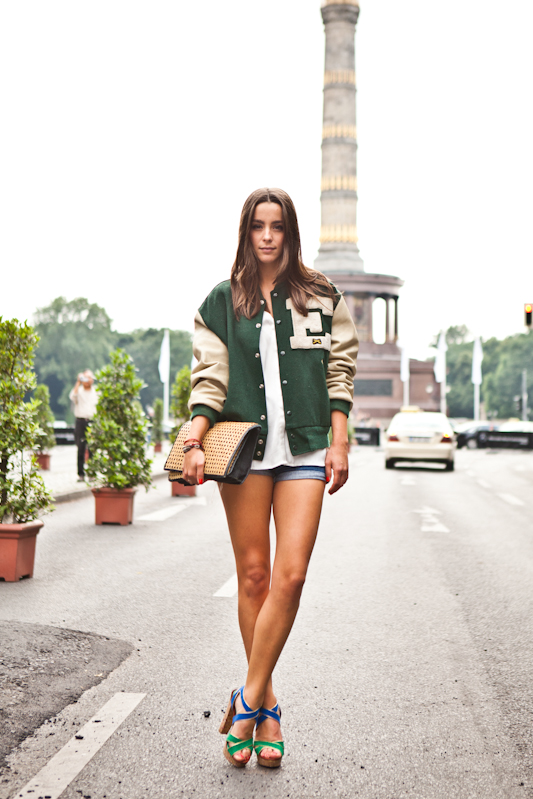 ESSENTIAL 8: The Nude Ankle-Strap Heels
Simple,  stylish and elegant, the nude ankle strap heel dresses up everything.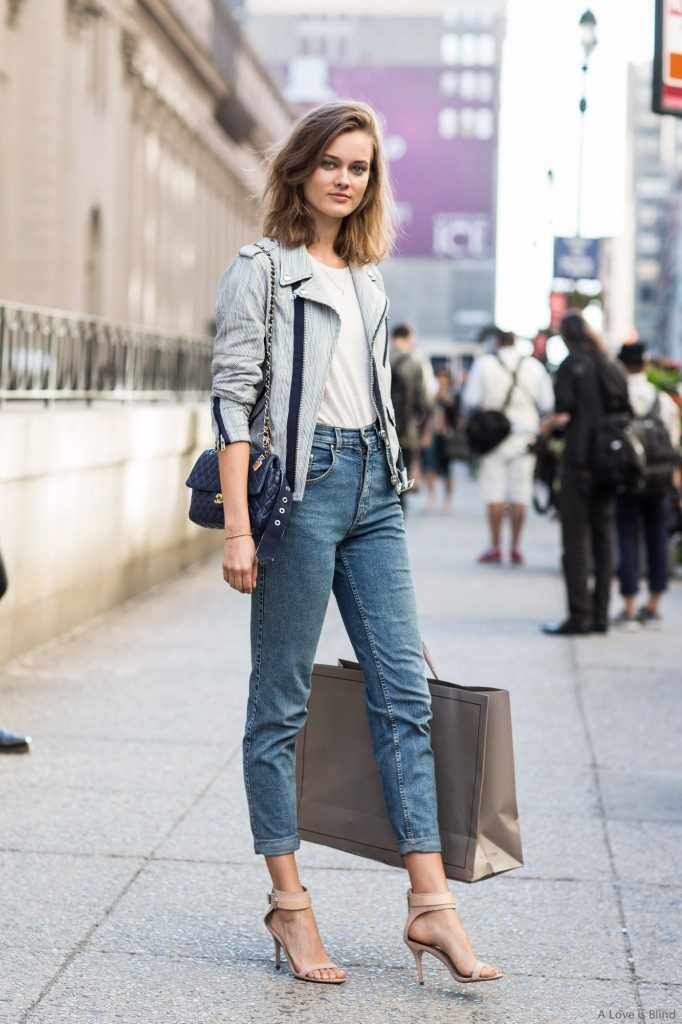 ESSENTIAL 9: Sneakers
We didn't forget the essential piece to your model off duty look:  sneakers! Sneakers are in no matter how you pair them. The more contrast the better.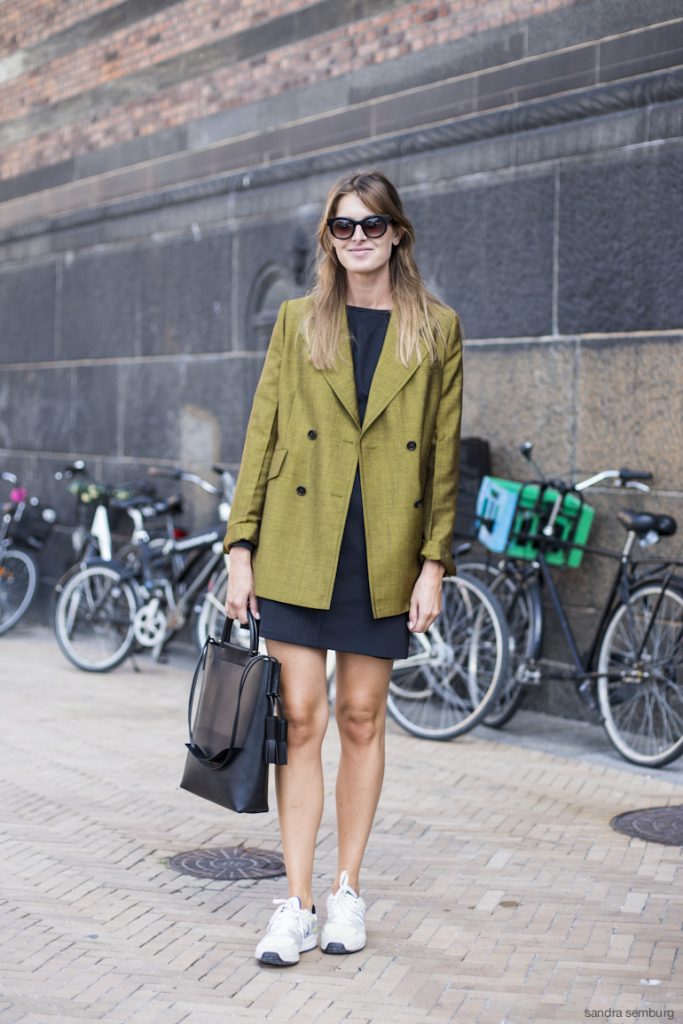 Do you have a favorite model-off-duty essential? Tell us which one in the comments!