10 Dual Functional Furniture Pieces For Small Space Storage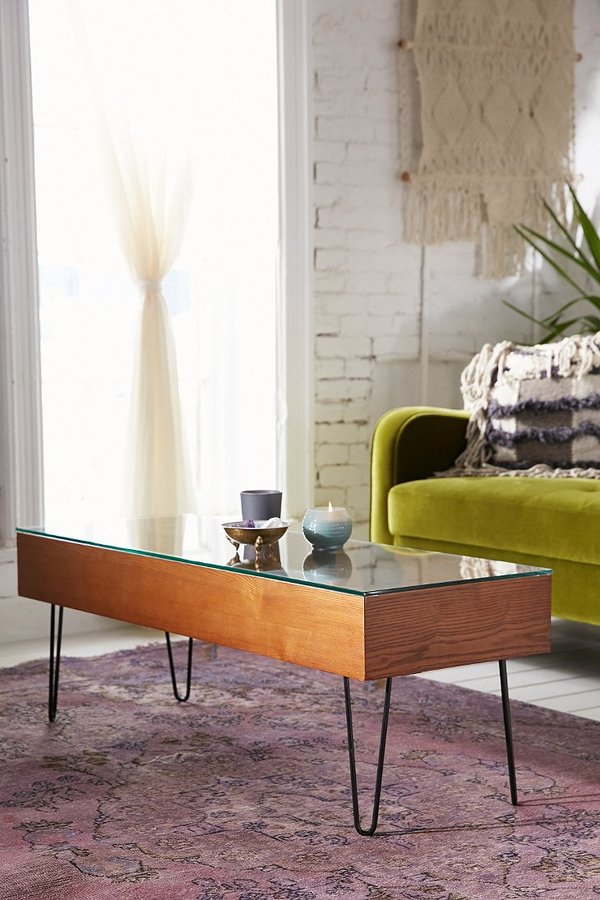 Remember that scene from Breakfast at Tiffany's when Holly stored her phone inside her white suitcases? (So do we!) Much like Holly, we fashion girls own a lot of trinkets, decorations, magazines—and well… things in general—but we can't just put them anywhere, which is why we need functional furniture.
In my own home, I have magazines and books everywhere and when I have a guest over it often can make the place look unkempt. Recently, I came across a genius piece of furniture: a gGallery coffee table from Urban Outfitters that's seriously stylish with a removable glass top. A perfect place to store all those coffee table books, cupholders and more. For décor aficionados like me, there's nothing quite like dual furniture pieces to organize a home. If your home is lacking the space for all your pretty trinkets, take a cue from us and get familiar with dual furniture pieces that are not only practical, but also stylish. From beds with built in storage to a mirror that doubles as a closet, we've rounded up our favorite double-wammy furniture units for you. Click through to shop!